Yelp is showing its support for LGBTQ-owned businesses with rainbow-colored pins and a new "LGBTQ-owned" business attribute.
June is Pride Month, and Yelp is celebrating by supporting LGBTQ-owned businesses; and businesses that are LGBTQ-friendly and participating in the Open for All campaign.
Over 581,000 businesses have already signed up for Open to All, which lets establishments to "distinguish themselves as a safe and welcoming place to everyone, regardless of race, ethnicity, national origin, sex, sexual orientation, gender identity, and expression, religion or disability." 
Yelp signed up for Open to All back in 2018, in response to the Masterpiece Cakeshop v. Colorado Civil Rights Commission.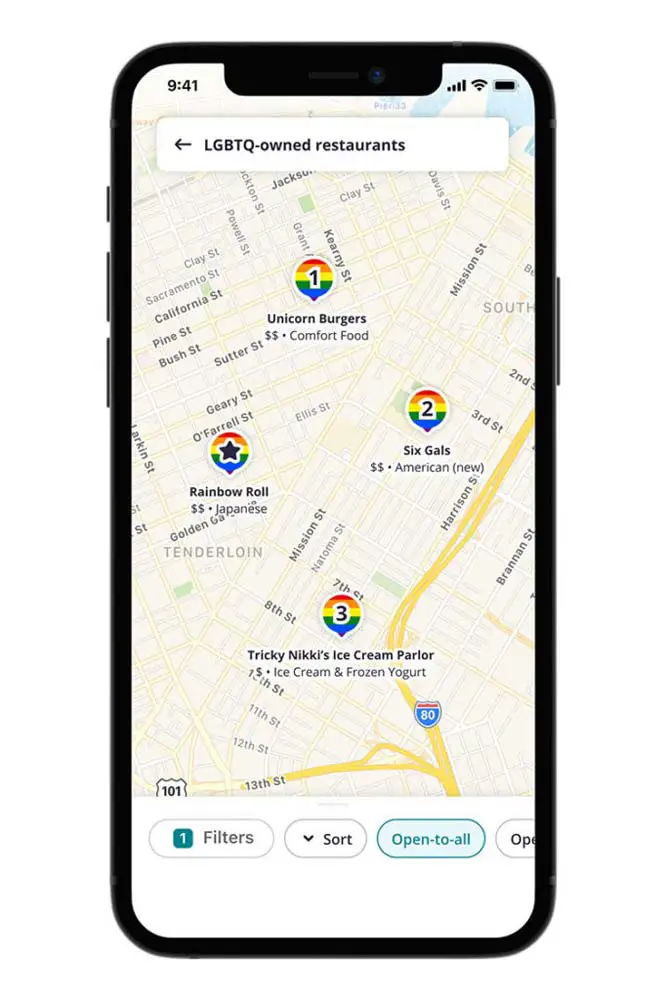 Apart from highlighting all participating establishments on the map with colorful Rainbow Pins, Yelp will also allow customers to search for LGBTQ+ or Open to All businesses on its homepage. Furthermore, it's pledging to proactively monitor pages for hate speech.
"As a member of the LGBTQ+ community, we are thrilled to add this new attribute to our business page and make it easier for people to find our business, support the work we're doing, and know that they're in a safe and welcoming space," explains LeAnn Mueller, founder of La Barbecue in Austin, TX.
Supporting inclusiveness initiatives is part of a wider corporate philosophy at Yelp, which has been making efforts in this direction for quite some time. For example, it already allows businesses to self-identify as black-owned, asian-owned and latinx-owned, and information is easily accessible – listed with other business amenities, like bike parking, or stroller friendliness.
The information can be accessed on mobile, under the "more info" section of a business – and on the web under the "amenities and more" section.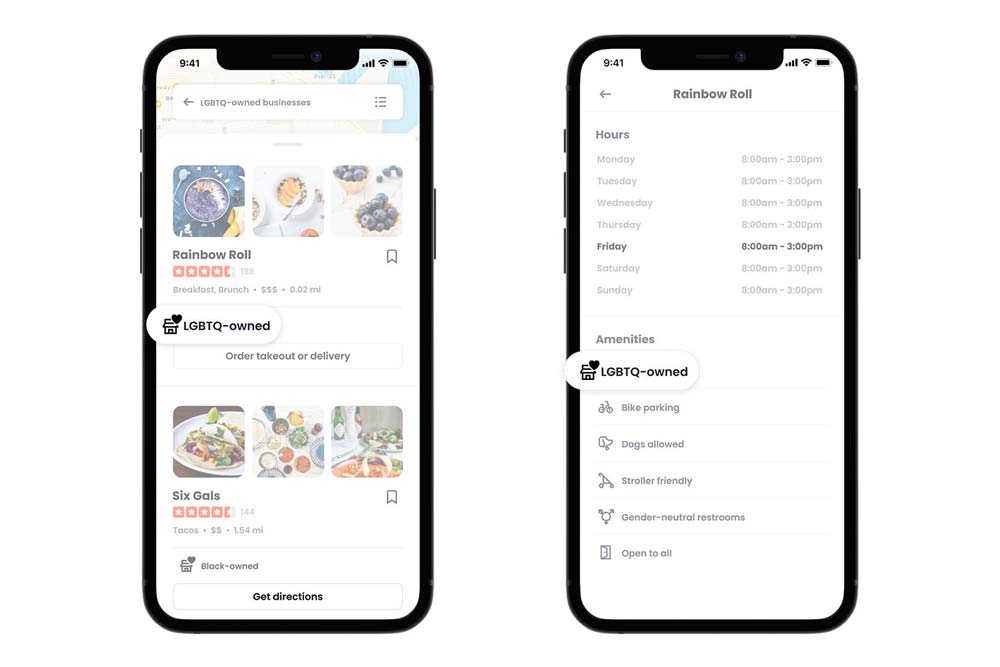 Yelp has already displayed information about gender-neutral restrooms since 2017, and in 2019 joined the Business Coalition for the Equality Act from the Human Rights Campaign – legislation that provides widespread protections for members of the LGBTQ+ community.
"Yelp is making it easier than ever for consumers to support businesses that align with their values, and find safe and welcoming places to enjoy Pride celebrations all month long," explains Chief Diversity Officer, Miriam Warren, in a statement.
"It's clear that consumers are increasingly looking for businesses that are part of the LGBTQ community, as the rate of searches on Yelp for LGBTQ+ owned businesses in the U.S. increased by more than 150 percent in April compared to the same period the year prior," she added.
---
You might also like
---
More from Other Platforms
---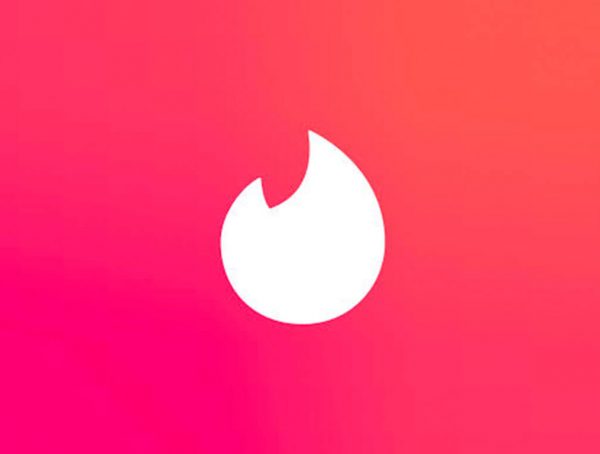 Tinder says it will remove social profiles from bios as part of its updated community guidelines to keep the dating …