SoundCloud is highlighting up-and-coming artists with a new weekly series on Clubhouse – presented by former MTV host, Jasmine Solano.
In a bid to showcase up-and-coming artists on its platform, SoundCloud is launching a new weekly series on Clubhouse, featuring artists from 2021's First on SoundCloud.
Described as a "culture-shifting program designed to amplify artists" First on SoundCloud is actually an accelerator program where artist development experts, creator resources, artist-to-fan community, and editorial experts work closely together with artists to help boost their artistic career.
Former MTV host, entrepreneur, musician and DJ, Jasmine Solano, will be presenting the Clubhouse Sessions series, which will showcase First on SoundCloud artists like Charmaine, Ela Minus, Kid Quill, Lourdiz, Otis Kane, Payday, Sofia Mills, and SoFaygo.
The series is slated to take place every Wednesday on the drop-in chat platform, and conversations will revolve around the artistic identity of the participants themselves, who will also be joined by collaborators, colleagues, and fans.
https://www.facebook.com/SoundCloud/photos/a.383714741058/10157665634911059/
Each Wednesday, starting from May 26, Solano will be interviewing an artist from First on SoundCloud, and participants will discuss their careers and creative journeys, together with industry leaders, entrepreneurs, fellow musicians, and industry influencers.
Following the live interview part of the show, each artist will make the full conversation available on their own SoundCloud profiles.
"I'm so excited to connect live with these First on SoundCloud artists, who represent such a diverse range of backgrounds, identities, and sounds," said Jasmine Solano in a recent statement. "I'm really looking forward to the amazing conversations and, as a fan myself, getting to know them better."
"I know firsthand as an artist the importance of sharing your story authentically," she explains. "That's what I will aim to bring forward in this — real, raw conversations that give fans a true picture of each artist and the journey it took for them to arrive where they're at now."
Specific times still haven't been announced, but this is the line-up so far.
Wednesday, May 26 with SoFaygo
Wednesday, June 2 with Lourdiz
Wednesday, June 9 with Payday
Wednesday, June 16 with Otis Kane
Wednesday, June 23 with Charmaine
Wednesday, June 30 with Sofia Mills
Wednesday, July 14 with Ela Minus
Wednesday, July 21 with Kid Quill
---
You might also like
---
More from Clubhouse
---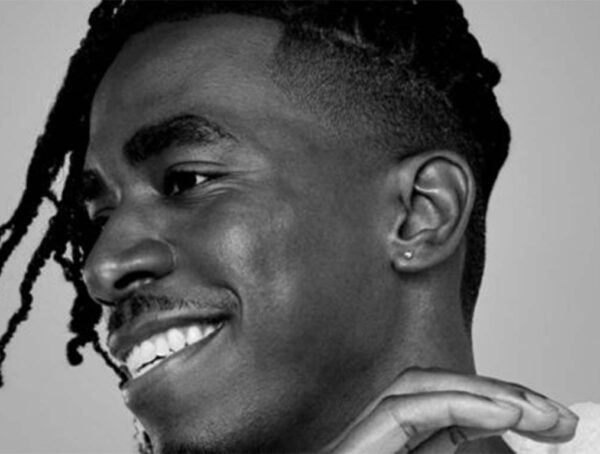 In its latest app update, Clubhouse has introduced saved replays - the ability to save audio chats to listen to …