Xiaomi has announced smart glasses that let you take photos and make calls, but also display messages, notifications, navigations and more.
A few days after the launch of Facebook's Ray-Ban Stories smart glasses, Xiaomi announced its own smart glasses, combining an imaging system and sensors into an ordinary-looking pair of eyewear.
The Xiaomi Smart Glasses weigh only 51 grams (1.7 oz) – a little more than Facebook's Ray-Ban Stories – but they also integrate a futuristic advanced MicroLED screen, around the size of a grain of rice, which lets the wearable device display messages and notifications, make calls, navigate, capture photos, and translate text right before your eyes.
Xiaomi intends the glasses to be used as a "new smart terminal with independent operating capability," instead of a "second screen" for your smartphone.
The in-built XiaoAi AI Assistant minimizes interactions to "display the most important information at the moment it is needed," meaning that the device selects which notifications to display and the most convenient time to display them to the user.
For example, the Xiaomi Smart Glasses select and push only the most important messages, such as smart home alarms, urgent information from office apps, and messages from important contacts, and more, to avoid excessively disturbing users.
The glasses are able to take phone calls using a built-in dual microphone and speaker. The caller's name and phone number appear on the display. Another cool feature integrated in the glasses is its capability to offer real time navigation, something that is very convenient when cycling, for example. Without the need to pull out a phone, users will be able to see roads and maps in front of them, with the artificial indication on top of IRL.
Equipped with a quad-core ARM processor, battery, touch pad, Wi-Fi/Bluetooth modules, Android operating system, and a 5MP camera on the front of the frame, Xiaomi Smart Glasses can even translate text, and transcribe audio into text with translations in real time.
The Chinese manufacturer is yet to announce the price and launch date for the wearable device.
You might also like
---
More from Tech
---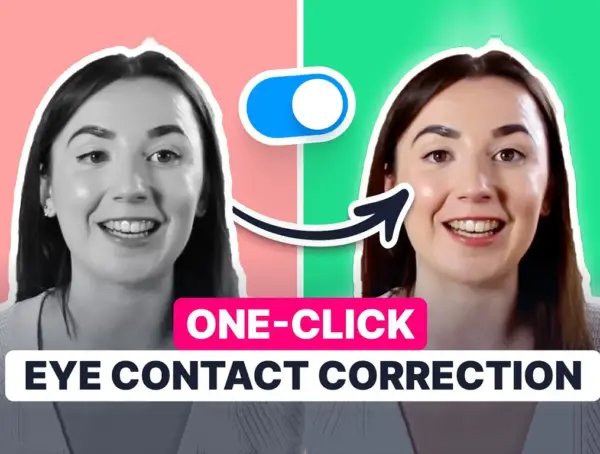 How many times have you struggled to keep eye contact with a camera when filming a video and reading off …