WhatsApp Carts let potential customers of businesses on its platform browse catalogs, choose items, and check out via a single message.
WhatsApp Carts was introduced globally on Tuesday.
With Carts, WhatsApp is bringing one of the most appreciated physical retail feature to its app: shopping carts. A real-life shopping cart helps you gather several products before checking out all your purchases at once. WhatsApp Carts does that and more, to simplify shopping on the app.
When users message businesses on WhatsApp that offer multiple products, they can now browse those products in the businesses' catalogs, select multiple products and send their list as a single order in one message.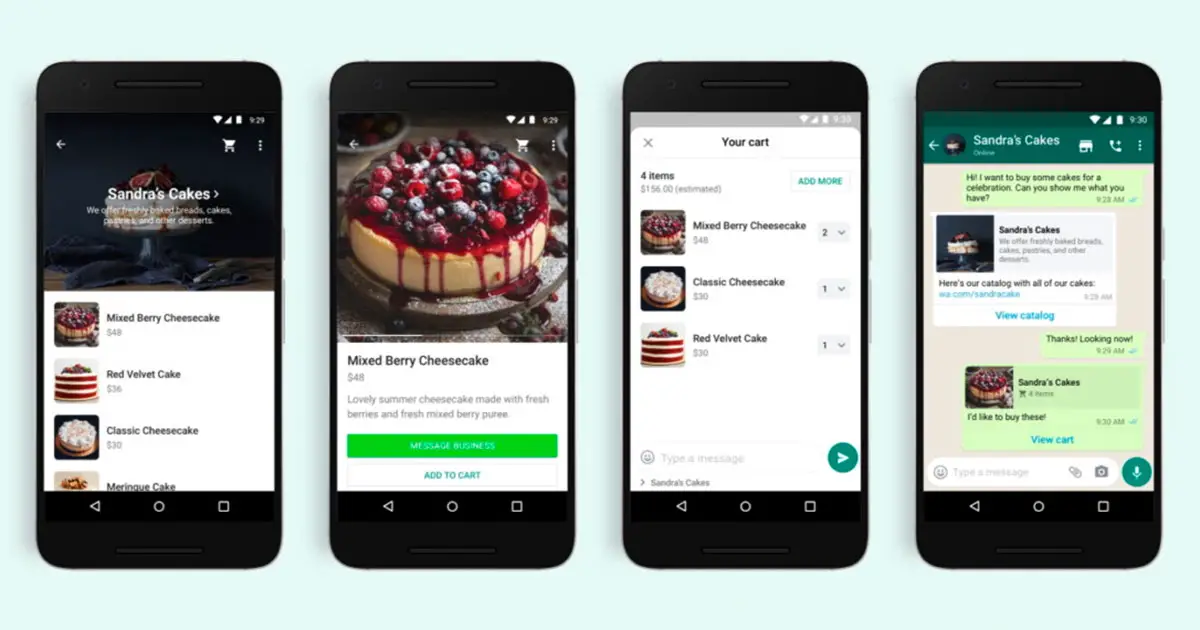 WhatsApp Carts make it a lot easier for customers to shop on the app, but the feature also enables businesses to better track orders, manage requests, close sales, and improve customer service throughout.
To use Carts, tap the catalog button during a chat with a business to access its product catalog, then browse through the products and tap "Add to Cart" for the items you wish to purchase. Once done, send your cart in one message to the business to place your order, which becomes final only after the business has confirmed it.
In a blog post, WhatsApp says over 175 million people message businesses accounts on its platform every day, while more than 40 million browse catalogs every month. And on top of that, a recent survey found that 68% of Internet users worldwide are more likely to purchase from a company that they can contact via messaging.
Even Amazon can't beat that.
---
You might also like
---
More from WhatsApp
---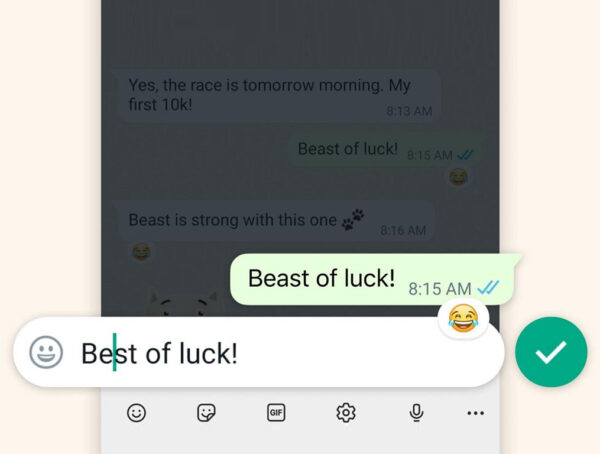 WhatsApp announced today it will finally let users edit messages, one of the most anticipated features. You will have 15 minutes, …