While the world thinks the 'Insta-Aesthetic' is dead, here's a company that capitalises on its clients' desire for attention, belonging, and the curation of a perfect holiday – whether they can afford it or not.
Yes. I'm talking about 'traveling' without the luggage, flights, annoying long cues through security, and more. Heck, I'm even leaving the car behind. Meet Nebraska based company, Fake A Vacation. 
For as little as $20, you could bask on a sandy beach in Maui, try your luck in a Vegas casino, overlook the rushing waterfalls of Niagara, or even gasp in awe at the sight of the Grand Canyon at sunset.
See some of their ACTUAL examples below. But there's more here.


And as much as we'd like to think this is all fun and games… it's VERY real.
So much so, that the New York Post drew our attention to a recent study that concluded 14% of its 4k American respondents have lied about their holidays – with 10% going as far as faking social media content.
And while that number is a minuscule sample of the 328 million people living in the US, it is STILL quite telling of the sheer amount of people voluntarily "faking it until they make it."
According to Fake A Vacation's Tom Eda, some people have other reasons. Some underestimate the cost of the real trip, some face last-minute cancellations.
In any case, it's certainly eccentric, and yet another showcase of how social media can manipulate reality.
So what's the influencer play?
Like the general public, influencers aren't immune to having some fun with tricking their fans.
In fact, they've been spotlighting their FAKE-cations for years – initially inspired by the meme/content trend highlighted five years ago by Buzzfeed.
And remember our previous Jet Setting OR Just Setting article? The same rules apply… Photoshop and a little creativity!!!
Even brands like Benefit Cosmetics (in 2016) have had their fun with the trend.
Inspired by other fellow bloggers/influencers such as Caroline Strich's Fake Disney getaway, and Natalies Outlet's trip to Japan, YouTuber and Instagram influencer, Gabbie Hanna revealed the truth behind her 'recent trip' to… you guessed it, Coachella – garnering her nearly 2.5 million views on YouTube.
Video creds to The Gabbie Hanna Show. Full video here.
So… the question remains, is this something we'll continue to see more of? Only time will tell. BUT… we are certainly starting to see curated feeds fall to the wayside.
According to The Atlantic… Insta curation is dead. Long live authenticity!
---
You might also like
---
More from Social Fun
---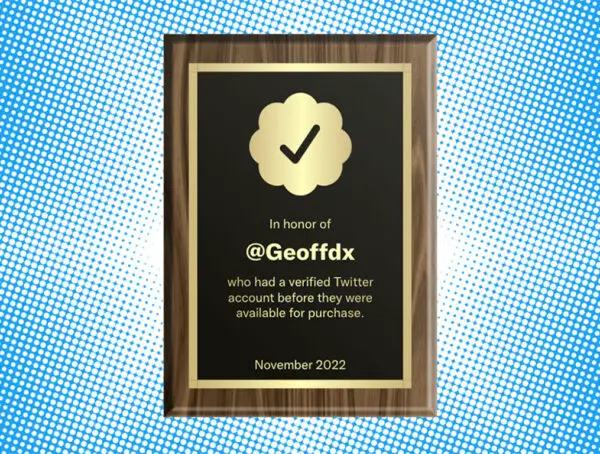 Veriforever is a web app that lets you create a personalized plaque to commemorate your Twitter verification. Before Elon takes …