A picture really is worth a thousand words. Times have changed and words alone just aren't enough. Sometimes, your message needs that extra bit of expression that words can't quite capture.
With the sheer amount of photography, infographics, GIFs, and even video streaming across social media – marketing has undoubtedly become much more visual, especially on Twitter.
So, remember when 140 characters just aren't cutting it, there are plenty of other options!
Let's take a look at the different types of visuals and why they're now becoming an essential aspect of every marketer's tool kit:
GIFs, Videos & Images: Why Use Them?
With users producing an average of 5,700 tweets per second, it's becoming more and more challenging to grab an audience's attention on Twitter. It's all about averting their eyes to you, as quickly as possible.
You have to rise above the noise.
Combining a message with visuals can do just that. From GIFs to photographs, your message can become much more powerful and easier to process when accompanied by a visual aid, than with just words alone.
In 2014 Twitter released a study stating that tweets containing visuals gained 35% more engagement. If you also consider that visuals are processed 6000 times faster than text, then you have every reason to implement graphics in your marketing strategy.
Visuals are the way to be seen, heard, and remembered.
So, now that we know why they have earned a place in your Twitter crusade, here's a quick break down of the different types:
GIFs: these are short video clips in a condensed format. They're quick. They loop. No play button required. A great way to grab anyone's attention before they just scroll past your tweet.
Photography: In the more traditional approach, photos can be attached to tweets either to give your headline a bit of jazz or to add to the readers' understanding of the content. You also have a chance to interact with followers and even run competitions. Take a look at this Nike #FastestMile campaign:
Infographics: presenting data in a much more engaging and visually digestible way. Infographics have become more and more popular to provide people with valuable statistics. These can be condensed to Twitter bites of information, like this:
1 in 4 people abandon a web page that takes more than four seconds to load pic.twitter.com/CHhW8tg3fO

— Andrew Wasyluk (@socialeyze) September 1, 2015
Where Can I Find Them?
The internet is bursting with visual resources. Sometimes you just need to know where you should be lurking. Here are a few great spots that I like to turn to:
Stock Photos – All of these sites give you access to high-quality photographs for free. There are thousands to browse from! They're all definitely worth bookmarking: Negative Space, Find a Photo, Unsplash.
Videos & GIFs – Giphy.com – this is my number one place for GIFs. These guys have a pretty extensive collection and they've never let me down.
Tumblr & Vine – another great place to find GIFs and videos. These will now auto-play on timelines, so if you happen to stumble across a hidden gem, share it!
How Can I Create My Own?
For those of you who want to get really creative, there's definitely scope for you to do some DIY with visuals. Why not try a few of these:
Canva: This is my go-to tool for creating visuals. Canva has a pretty extensive range of templates (now including infographics) with their own collection of stock photography, animations and fonts as well, this is a designer's dream.
Pablo by Buffer: For those who like the idea of editing images quickly and with no fuss, Pablo is definitely for you. You can simply upload an image, add text, change the size & share it across your social media channels. A 60-second job. Perfect.
MakeAGIF.com: This is a pretty extensive free tool that gives you several options to create a GIF. You can create them from uploaded videos, gathering links from YouTube, screenshots, or ready-made GIFs. It's very simple and easy to navigate so I recommend everyone give this one a try.
Twitter Video: You can record and publish videos directly from Twitter's mobile app to your timeline. Take advantage of being in the moment and showing some behind the scenes footage of your business.
Some Advice Before Sharing
Quality first: For every piece of content that you share, quality is the number one objective. Don't leave followers puzzled and struggling to figure out what they're looking at! If you are going to share a Carlton Dance GIF… give them the BEST version you can find.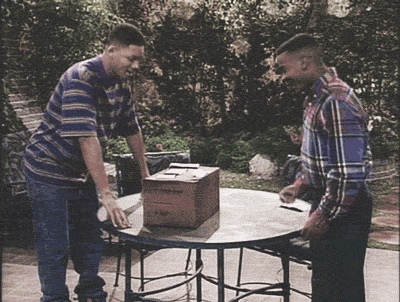 Conversations count as much as posts: Twitter is all about starting conversations with people. Using visuals can really elevate these discussions as you get an insight into your community and each person's sense of humor. They make great icebreakers or conversation closers!
Awesome #TwitterSmarter per usual! Big thx to @MadalynSklar @MikeKawula & @FreshSparks See y'all around, peace out! pic.twitter.com/JipKaqvx56

— David Boutin (@dmboutin) August 27, 2015
Don't over-do it: Oversharing can be a problem. Especially when we stumble across (and get excited by) a great new medium. If all of your posts include visuals then they will begin to become a part of the noise. Use them when they can really elevate your message. Don't use them simply for the sake of it.
Check & Check Again:  Never rush. If you end up sharing something that is irrelevant to the post or unintentionally offensive, you risk having to deal with a lot of negative backlashes. Make sure that you proof the visuals as thoroughly as any text!
With all of these great visual aids at your fingertips, make sure that you're using them to your advantage. 140 characters aren't looking so bad now, is it?!
Jade
is a blogger, social media geek, and marketing executive for a PR firm in London. She's also the co-founder of #BizGalz twitter chat that aims to bring together a global community of businesswomen. As a Twitter chat addict, you'll find her living in plenty of online communities.
---
You might also like
---
More from Guest Bloggers
---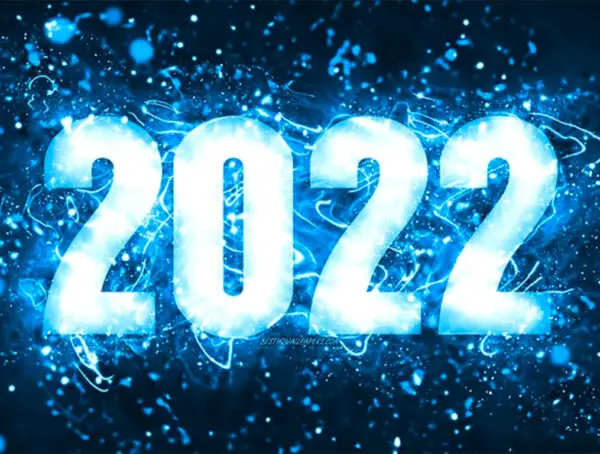 Hootsuite's Senior Manager of Content, Sarah Dawley, reveals her team's latest research on the future of social media.