WhatsApp is working on significantly increasing the maximum time limit to delete a message for everyone in a chat.
According to WABetaInfo, WhatsApp is working on significantly increasing the time it gives users to decide whether to delete a message for everyone. When WhatsApp first introduced the option, the time to delete a message "for everyone" was only seven minutes after the message was sent.
WhatsApp then extended the time to roughly one hour (4096 seconds to be exact), but now WhatsApp is working on giving users a lot more time (even months) – perhaps even getting rid of the time limit altogether.
As such, users might soon be able to delete any old message they want to – not just those that have been sent very recently – thus being able to effectively "unsend" any messages they want.
The feature is still under development, so this information may change before WhatsApp officially rolls it out. WABetaInfo says that the feature it found could also turn out to be a bug, but that's unlikely.
WABetaInfo reports that the feature is currently live within the latest beta update of the app submitted through the Google Play Beta Program.
Meanwhile, competitors like Telegram and Signal have both long supported deleting messages no matter how old they are. Also, unlike WhatsApp, Telegram doesn't leave behind a note of the deletion where the deleted message previously was.
---
You might also like
---
More from WhatsApp
---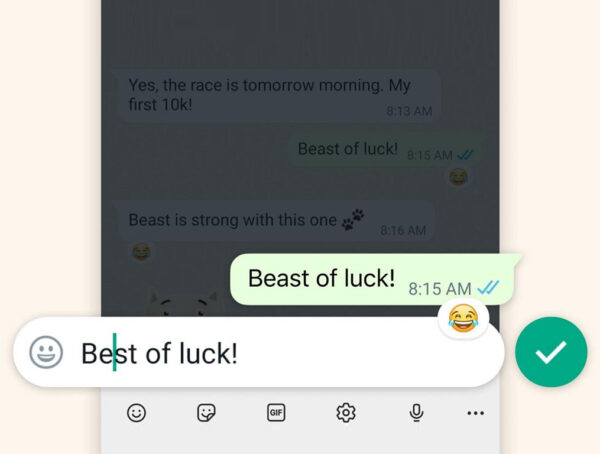 WhatsApp announced today it will finally let users edit messages, one of the most anticipated features. You will have 15 minutes, …