A change spotted in WhatsApp beta limits the sharing of regular messages (not just frequently forwarded ones) with multiple chats.
For some time now, WhatsApp has been testing various measures to limit the spread of misinformation. In 2018, it started preventing users from sharing frequently forwarded messages and media to more than five chats at once.
The following year, the company stepped up the measure by establishing that users could share frequently forwarded messages with only one conversation at a time. And now, the bar is being set even higher, allowing users to only share their messages with one group chat at a time for all messages, not just the frequently forwarded ones.
WhatsApp identifies a message as "frequently forwarded" when shared more than four times, marking it with a double arrow and a "Forwarded" label.
Hints signaling that the new restriction may soon come into effect have been spotted within WhatsApp beta and reported on WABetaInfo. According to the report, users are shown a warning in v2.22.7.2 of WhatsApp beta for Android notifying that "forwarded messages can only be sent to one group chat" whenever users attempt to share a regular message with multiple chat groups.
As there is no official announcement from the Meta-owned messaging service, the reason for the change remains unclear. However, it is easy to speculate, during the current climate among other major platforms, that WhatsApp might be stepping up message-sharing restrictions as an effort to contain the spread of misinformation about the Ukraine-Russia conflict.
---
You might also like
---
More from WhatsApp
---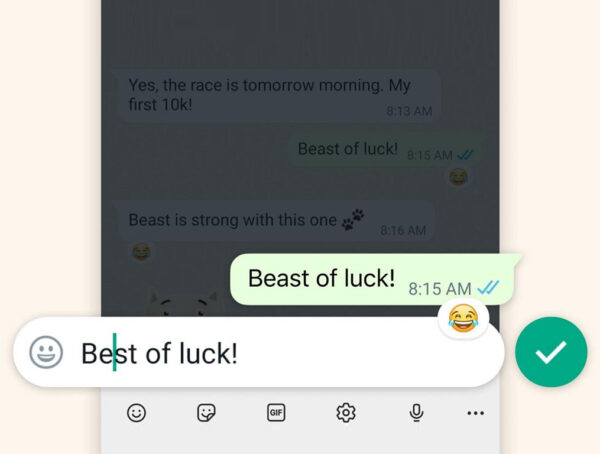 WhatsApp announced today it will finally let users edit messages, one of the most anticipated features. You will have 15 minutes, …