Trendspotting techniques have evolved thanks to social media. Identifying signals, consolidating concrete manifestations of new habits, and ultimately proving an insight, can be pushed to new limits, thanks to the number of elements that people share online.
In a 2013 study, authors Mitchell J. Lovett, Renana Peres and Ron Shachar demonstrated that word-of-mouth drivers were very different in the offline vs. online world when it comes to brands. This, due to the very nature of the interactions:
[quote]Offline conversations, which are mostly in one-on-one settings, are more personal and intimate by nature and thus allow people to share emotions such as excitement and satisfaction. Online WOM, which usually involves 'broadcasting' to many people (e.g. twitter), is more appropriate for social signaling (e.g., uniqueness).[/quote]
With social-listening tools and methodologies, there are many hopes aroused to finally crack and detect future consumer expectations.
If the proportion of online word-of-mouth is less important than offline, the fact that it leaves digital footprints and can be orchestrated by digital influencers could theoretically simplify the understanding of emerging habits… or undiscovered trends.
Defining What "Digital Trend" Actually Means
Despite an abundant use of the word "trends" in publications, no definition really rallies consensus. Is it a fad? If so, what's the point in investing money to understand it from a brand marketer perspective? Is it a stream of values that deeply impact societies or communities? If so, how do we make sure that a brand is not too late to tap into this opportunity?
We've decided to define a digital trend by using the prism of "stories", because a trend needs to be adopted and experienced to make sense. It also needs to pass from one group of people to another like a good story. We also like the idea that a trend can be short or ephemeral; that a trend can also be "consolidative", gathering little parcels of usage under one big umbrella, or that a trend can be macro, pervasively re-shaping values at a societal level.
A trend – like a story – needs key stakeholders who can impersonate it and make it tangible to a broader audience. In the digital world, they can be influencers or power users of a platform, but also random passengers who are indirectly and unconsciously going to influence other passers-by (think about a review on Tripadvisor or a testimonial on a health forum).
Also, trends – like stories – have their own plots. Not necessarily a purpose, but at least a "tension" which makes it recognisable, intriguing, and appealing for the right groups. Finally, trends – like digital stories – must engage their audience so that they actively share their reputation or success.
You can discover a few case studies in this Slideshare below:
Debunking The Myth Of Automatic Digital Analysis
So, if a digital trend is now defined, it must be populated with the right rationale.
At the forefront of trendspotting lie new techniques which appeared with the social web as we know it today.
Here's to mention a few:
– Social-listening grabs what already exists: public mentions
– Analyzing search queries relies on facts: the interest that people have around specific topics
– Mapping digital clusters of people bases its analysis on real interactions: how users regroup on a platform.
However, as Stanislas Magniant, Online Communications Director for Western Europe at The Coca-Cola Company, demonstrated:
[quote]For all the terabytes of UGC posted each day, we remain dependent on the conversations users choose to have, and guess what, there are many blind spots. If you work in the automotive or telecom sector, you're in luck: you will swim in data and be able to glean valuable insights for your next marketing campaign. But if you work in certain B2B sectors or if you market toothpaste or detergent, you may be surprised at how little data is available out there[/quote]
Indeed, a digital trend does not mean that it can be understood through digital tools only. It would reduce the big role of analysts who are first good listeners and curious explorers, before strong technicians of digital platforms.
Calling Coolhunting Precedents To Crack A Digital Trend
Malcom Gladwell, when defining coolhunt in his legendary New Yorker article in 1997, already established two principles when it came to detecting what's "cool" and what's not "cool".
Beyond his two-step flow analysis from trendsetters to wider groups (not too far from Elihu Katz and Lazarsfeld previous work), Gladwell reminded us that:
[quote]Cool is a set of dialects, not a language.[/quote]
In other words, within an "official" culture, slang, patois or new wordplays, new subcultures emerge, clustering individuals who want to belong to this new group. It is therefore crucial to have insiders to understand what's going on – and not to only capture data or signals remotely. This embedded approach has never been so spot on when it comes to digital trends.
There is a need to physically explore what makes people tick, as most of what is emerging online is actually a documentation of what's going on in real life.
Gladwell also urges us to spot "cool people first and cool things later". It's particularly true online as people bond with other people; products and things can be enablers or accelerators of a trend (think about GoPro or selfie-sticks) but it's first through this myriad of new influencers that trends are translated. Social conversations are strong context-shakers as it is through the tagging, the recommending, and the more 'below-the-radar' chats that trends are assimilated. In the words of Wayne A. Beach, San Diego State University:
[quote]Context is continually and intrinsically re-achieved as participants display their understanding of specific moments of conversational involvement. Each emergent action is both context-shaping in the way it is tailored to prior and immediate circumstances and context-renewing by means to its contributions to and thus impact on next positioned-actions[/quote]
To conclude, trendspotting is now more exciting than ever. The zillions of micro-moments of truths also accelerate the chance for a set of values to regroup, and for clusters of passionate people to finally regroup. The tasks for brands, are not only to understand and deconstruct the reasons why people decide to allocate time to these trends, but also potentially to name them and offer a canvas for people's fulfillment. A real deal to build up shared value.
Image credit: Kenzo Paris
---
You might also like
---
More from Experts Talk
---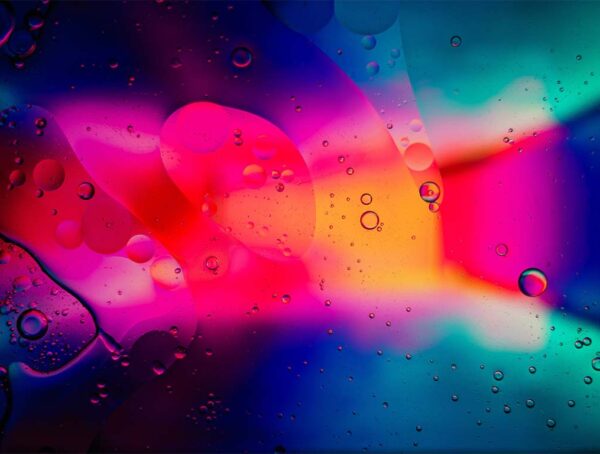 In this month's experiment, we set out to find out whether adding custom alt text on Instagram posts improves reach.