Twitter is experimenting with new features to help users unmention themselves from Tweets and conversations.
Dominic Camozzi, Twitter's privacy designer, shared some early concepts that will help users control unwanted attention on the platform.
Camozzi explained that the ultimate goal was to make it easy for any user to unmention themselves from conversations they do not wish to be a part of.
The "Unmention yourself from this conversation" option is available for some users in the more info menu. Users who are taking part in the test will receive a special notification when someone they don't follow @mentions them in a Tweet. Should they choose to remove that mention, the author of the Tweet will not be able to mention them again.
In addition to the above, Twitter is also testing the ability for users to restrict accounts from mentioning them in the first place, or keep everyone on the platform from mentioning them for one, three, or seven days.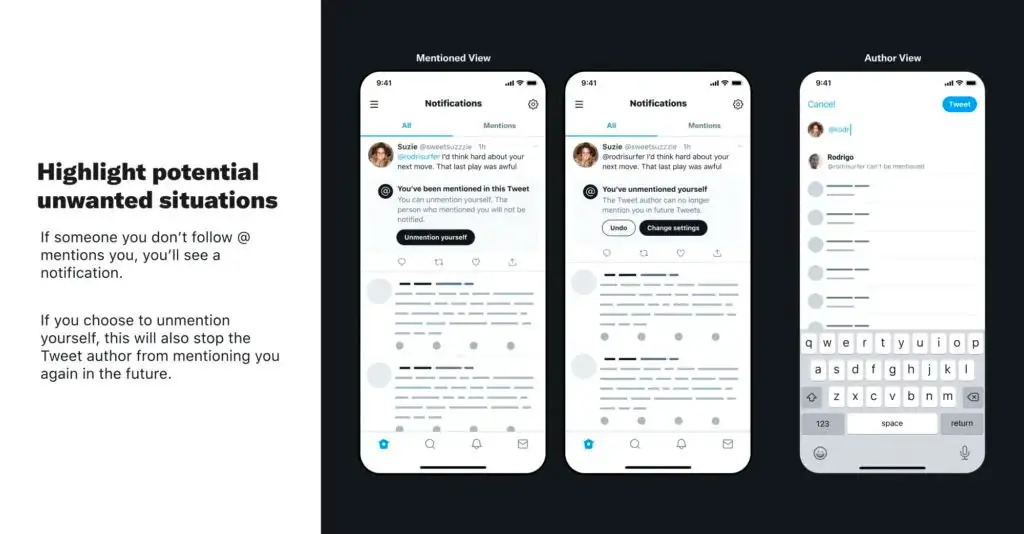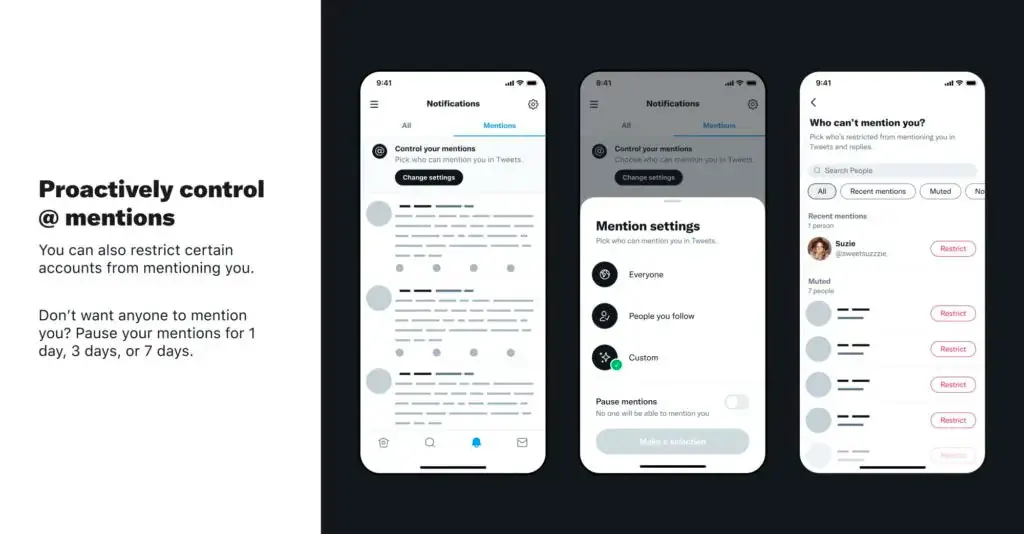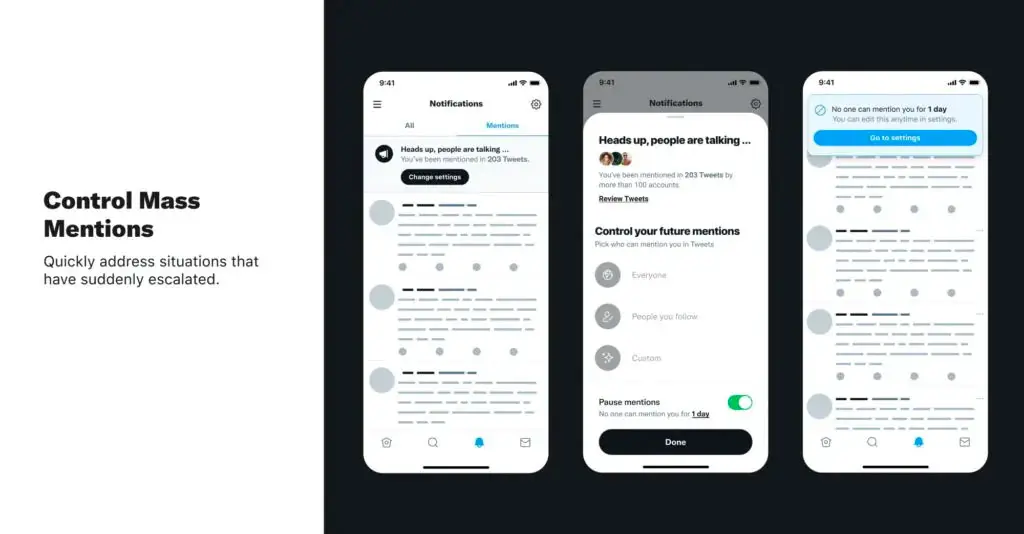 Camozzi shared the news in a Tweet last week, saying "Getting a little too much attention? I want to make it easier to address that in three ways: Get notified when you're getting a lot of mentions; review those tweets, and change settings to stop the situation from escalating further."
https://twitter.com/_dcrc_/status/1404578211309056006
---
You might also like
---
More from Twitter
---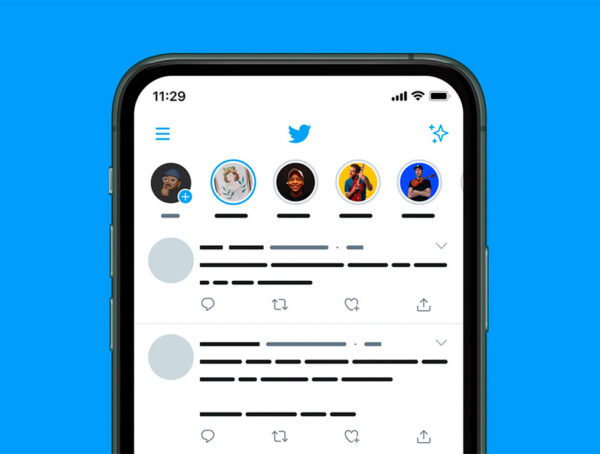 Twitter announced it will be shutting down Twitter Fleets, its own experiment with ephemeral content and the Stories format.