Do your eyes need a well-deserved break from a bright screen sometimes? If you do, here's Night Mode on Twitter for desktop.
With social media users logging into their favourite platforms throughout the day and night (or from a variety of different environments) social platforms are being adapted to suit their habits. One recent adaptation, is Night Mode." YouTube has one, browsers too. And so do mobile devices. Now Twitter has one too. On desktop.
Twitter already launched a Night Mode last year, but that feature was consigned to its iOS and Android apps. But despite the fact that most people use Twitter on their mobile devices, there are times when it's just more practical to use the desktop version. And that's when Night Mode really shines. For one, it's easier to look at in a dark room, giving your eyes a well-deservced break. Also, what if you're using your laptop in bed, and someone is trying to sleep next to you? Practical, right?
Twitter hasn't announced the feature yet, but there are many users out there who are seeing it already. The option to turn it on appears if you're logged into your account, below the log out option.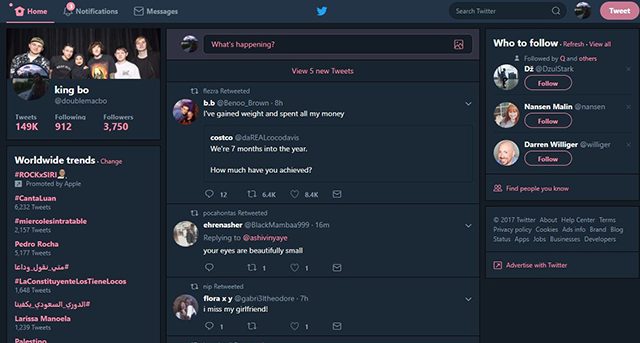 Predictably, when turned on, it turns text white, and the desktop's background a dark blue. Excited? If you can't wait, there's still some other options… a Chrome Extension or two for example.
Image credit: King Bo / Twitter
---
You might also like
---
More from Twitter
---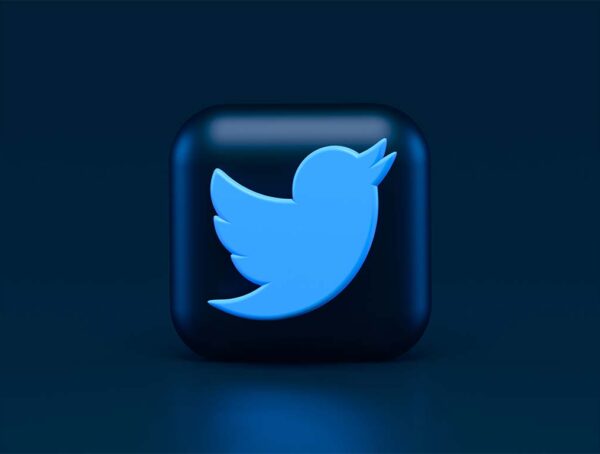 Not only do Twitter Blue subscribers get to edit their tweets, but now they will have up to 60 minutes …