Businesses in the US can now apply for a Professional Account on Twitter, giving them the ability to grow and strengthen their presence.
Twitter is opening the application process for all US businesses to access its new Twitter for Professionals feature – Professional Accounts.
By filling in a signup form, businesses and professional users can now switch to the new profile type that will give them access to various professional tools that are generally not available to non-professionals.
Professional Profiles (how one shows up on Twitter with a Professional Account) display business information and even provide a 'Shop' space. Those who have a Revue newsletter profile in place can also set up a 'Newsletter' module.

The expansion to all businesses comes as part of the company's broader intention to expand into e-commerce, as mentioned at Twitter's Analyst Day presentation in February.
In a recent blog post, the company explains: "We know people come to Twitter to interact with brands and engage in conversations about products and services. All this demand gives us confidence in the power of combining real-time conversation with enhanced features for professionals aimed at better controlling and enhancing their identity on Twitter."
Twitter has been testing Professional Profiles, in beta, with selected participating brands, since April. In September, the company opened up the program to a few more businesses, and it's now rolling out the capability to all professionals and businesses who apply to gain access to the new display tools.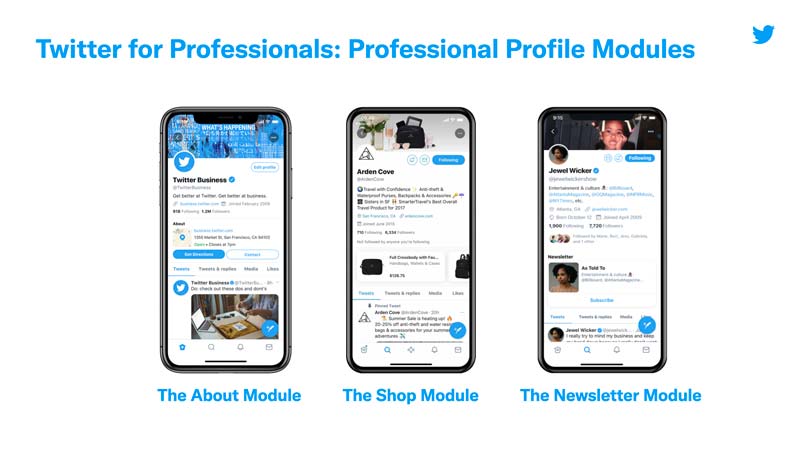 Apart from displaying new profile options, Professional Profiles also gain access to a wide range of business tools, including Twitter Ads, Quick Promote, Advanced Profile features.
More tools around shopping will also be added soon, as Twitter is currently working on developing a new range of shopping experiments to evolve its eCommerce tools and stay up-to-date with social commerce trends.
As noted by Twitter's Revenue Product Lead, Bruce Falck, "On eCommerce, we get a lot of questions around where we're at and what the plans are, and why taking so long. Sequencing is really important, and we really believe firmly that getting the performance ads business right, starting with MAP, but then moving on to clicks and conversions, is going to be critical as a prerequisite to eCommerce."
Twitter says that it will be expanding access to the option over the next month.
---
You might also like
---
More from Twitter
---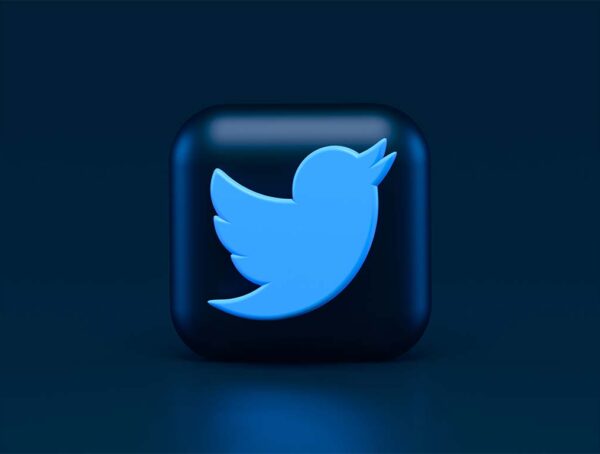 Not only do Twitter Blue subscribers get to edit their tweets, but now they will have up to 60 minutes …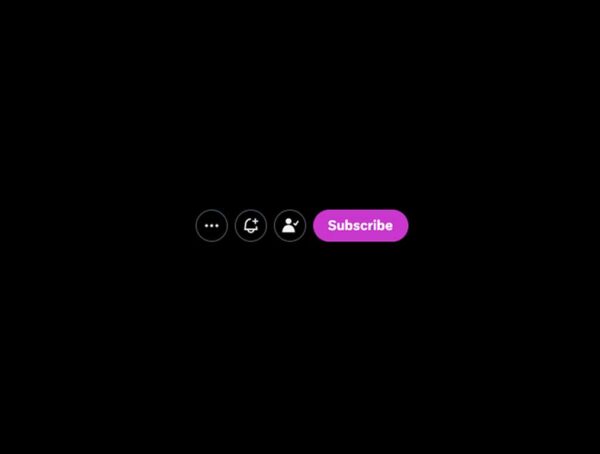 Twitter added a "Subscriptions" button to the user profile that lets anyone see who you are paying to subscribe to. Ever …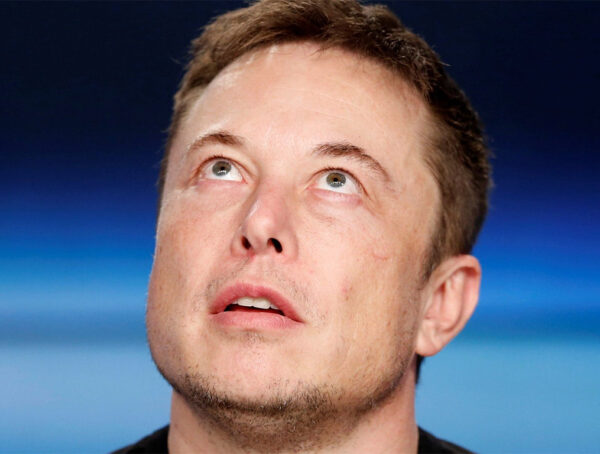 It probably still won't convince you to sign up, but Twitter Blue subscribers can now upload videos up to 2 …