To send an encrypted DM on Twitter, you will need to be a Twitter Blue verified user, a verified organization, or an affiliate to send.
The first version of Twitter's encrypted direct messages is out. But while most platforms like WhatsApp, Messenger, Signal, or iMessage offer the service for free, Twitter users will have to pay to send encrypted messages.
In a new help center post, Twitter details that encrypted DMs will only available if you are a verified user (meaning somebody who pays for Twitter Blue), a verified organization (an organization that pays $1,000 per month – although Twitter claims it is working on a cheaper alternative for small businesses), or an affiliate of a verified organization (which costs $50 per month per person).
Twitter also explains that both the sender and recipient must be on the latest version of the Twitter app (on mobile and web) to send/receive an encrypted DM. And that is not even it: an encrypted DM recipient must also follow the sender, have sent a message to the sender in the past, or have accepted a DM request from the sender at some point.
If you are eligible to send encrypted messages, and you are sending a DM to someone who can receive encrypted messages, you will see a lock toggle after clicking on the message icon to enable "encrypted" mode. Encrypted conversations are visually differentiated from unencrypted conversations through a similar lock icon badge on the avatar of the user you are talking to. The badged avatar shows up in both the inbox and conversation views.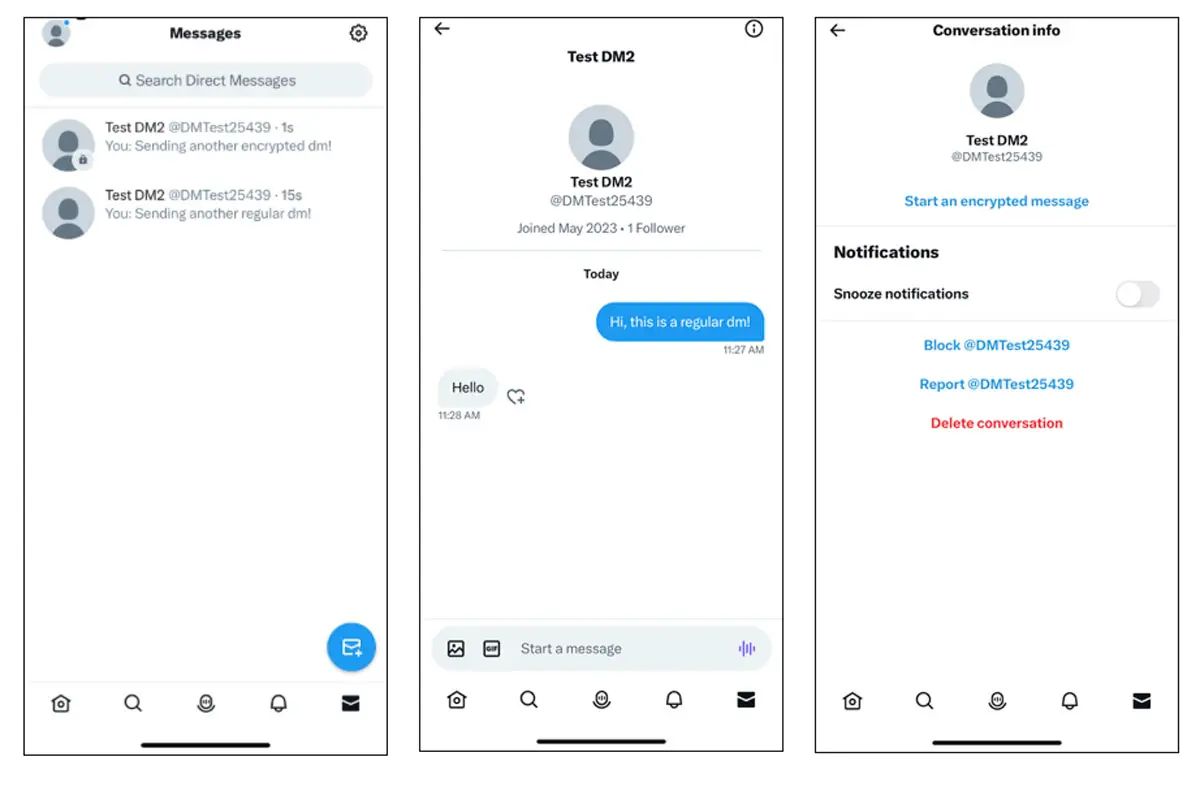 And if that was not enough, Twitter would like to remind you that while messages and reactions to encrypted DMs are encrypted, "metadata (recipient, creation time, etc.) are not, and neither is any linked content (only links themselves, not any content they refer to, is encrypted)." Also note that for the moment,  encrypted messages can only be sent to a single recipient. We'll soon be expanding this feature to group conversations
---
More from Social Media
--- TIkTok is pulling the plug on TikTok Now, its BeReal clone, a little over nine month after it was first …