Are you ready for the new episode of the Twitter Blue Checks saga? A bug makes them reappear when you update your bio!
Miss your legacy blue check mark on Twitter? You can get it back, without paying, even for an instant.
Twitter, are you OK?
Reports, now verified by yours truly, show that users are getting their legacy Twitter blue checks after editing their profile bio.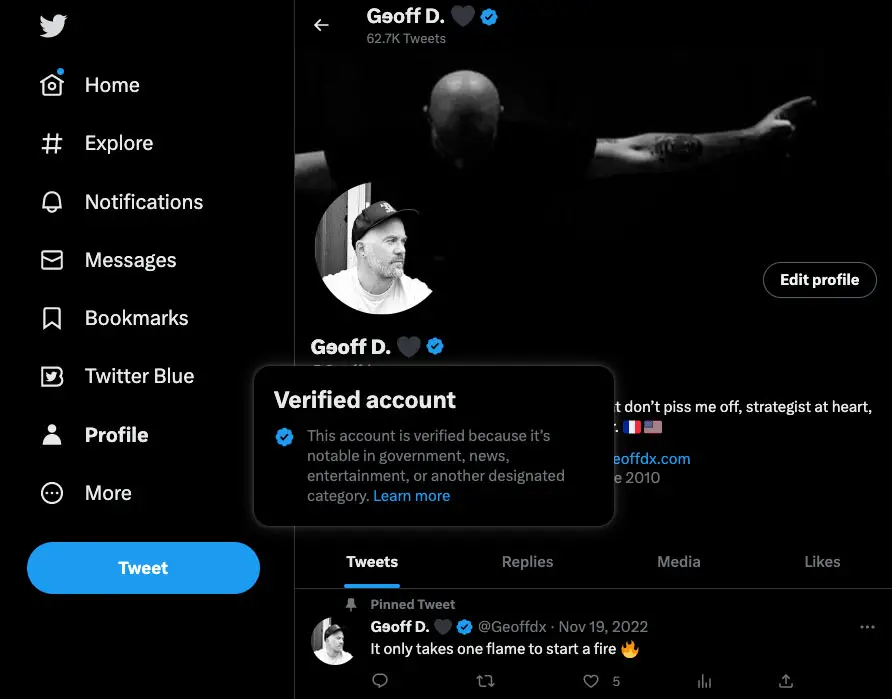 The above screenshot was taken straight after I updated (slightly) my bio on Twitter. You can see the blue check reappeared. And it is indeed the legacy check mark, the one us "notable in government, news, entertainment or another designated category" obtained, FOR FREE, prior to Elon Musk acquiring the platform.
Big disclaimer though: It's a bug and once you refresh the page, the check mark disappears. And I must say, I am OK with this because I would not want you to believe I am paying Elon money for it. After all, the Twitter blue checkmark has become more of a badge of dishonor than anything to be proud of these days.
But this new episode in the Twitter Blue Checks saga comes to show, once again, that things aren't clear on the platform side. Why not delete the entire lines of codes for legacy verified accounts if you are convinced the new way is, indeed, the right way?
---
You might also like
---
More from Social Media
--- TIkTok is pulling the plug on TikTok Now, its BeReal clone, a little over nine month after it was first …