Twitter is looking to expand into newsletters with the acquisition of Revue, a Dutch newsletter service.
Twitter sees itself as a place where "writers, experts, and curators" can share their writing and spark conversations around it. As a valuable part of the conversation on its platform, Twitter wants to cater to their needs and give them new ways to create and share their content, grow, and connect with their audience more effectively.
As part of this effort, Twitter this week announced the acquisition of Revue, a service that allows anyone to start their own editorial newsletter and publish it online.
As the blog post announcing the acquisition explains, Revue will "accelerate […] work to help people stay informed about their interests while giving all types of writers a way to monetize their audience – whether it's through the one they built at a publication, their website, on Twitter, or elsewhere."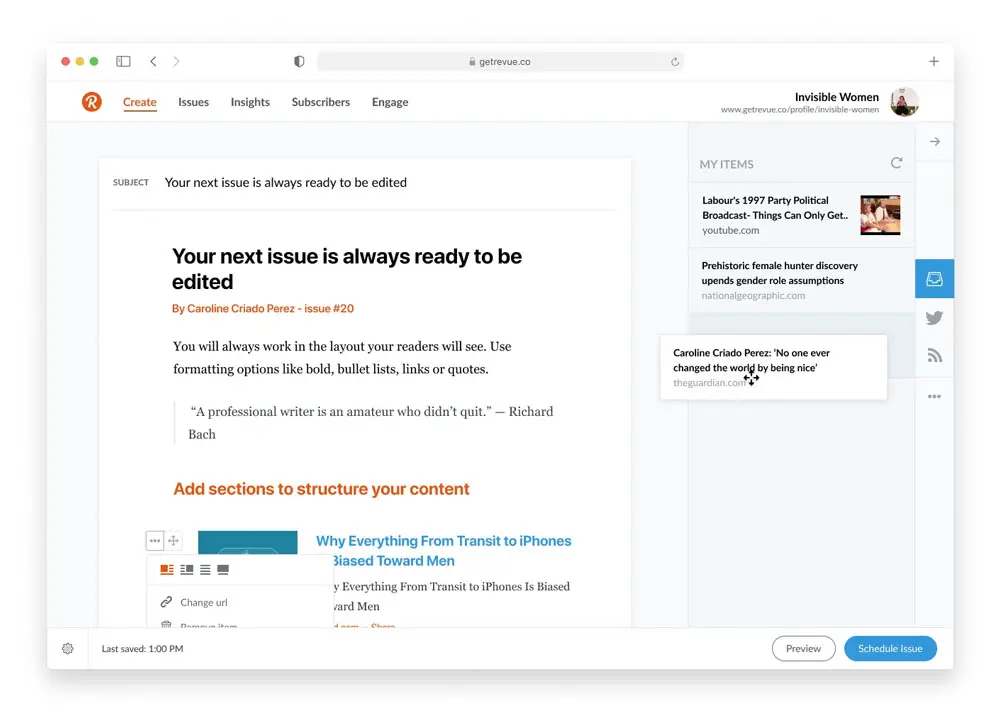 As a service, Revue makes it very easy for anyone to compose newsletters, quickly and easily, simply by dragging and dropping links, videos, and Tweets – so it will certainly be a useful addition.
Twitter's ultimate goal is to support writers and help them grow their audience faster and at a bigger scale than on other platforms – and make it easier for them to connect with subscribers. The ways to seamlessly integrate Revue into its platform could take many forms, "from allowing people to sign up for newsletters from their favorite follows on Twitter, to new settings for writers to host conversations with their subscribers."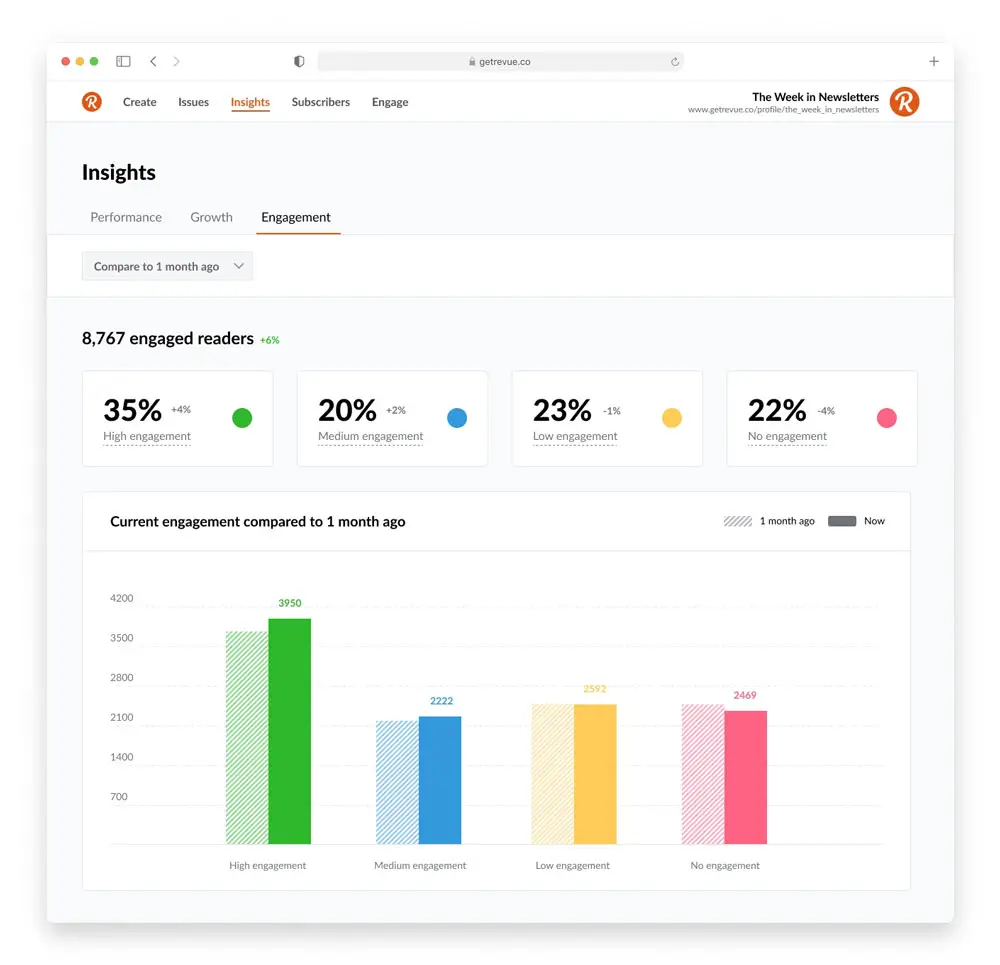 Writers interested in generating revenue can do so through paid newsletters – and Twitter intends on continuing the development of audience-based monetization.
Starting immediately, Revue's Pro features will now be free for all Twitter accounts, and the paid newsletter fee will be set at 5%. Twitter will continue to invest in Revue's standalone service, and the team behind it will continue to improve it.
Finally, Revue's team is being expanded to include hires in a variety of roles. In the near future, it's this team that will "build more discovery, reading, and conversational experiences centered around long-form content on Twitter."
---
You might also like
---
More from Other Platforms
---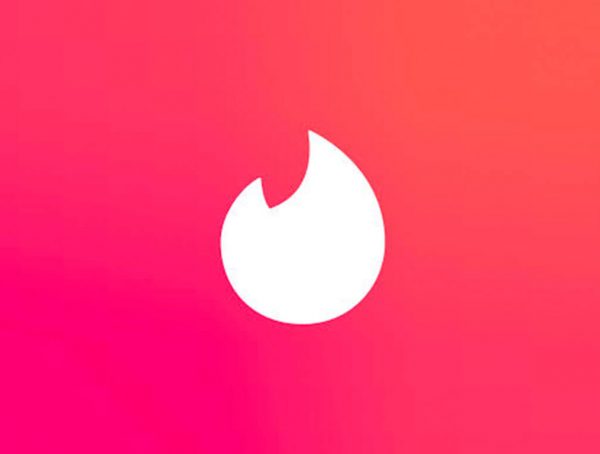 Tinder says it will remove social profiles from bios as part of its updated community guidelines to keep the dating …