After testing Watch Parties with a small group of creators, Twitch is now making the feature available to all users worldwide.
Twitch wants to be a lot more than just a livestreaming platform for gamers. Back in October, it started testing a new "Watch Parties" feature that lets creators share their screen and watch movies or TV shows on Prime Video with other users.
The Amazon-owned streaming platform then opened up Watch Parties to the larget channels in the U.S., bringing support for more than 70 movies and TV shows from Prime Video. Now, the feature is now being made available to all creators worldwide.
While sharing their screen during Watch Parties, creators have their webcam feed appear in the video player above Chat so their community can watch reactions to what's being watched. Creators can invite their global community of viewers to participate in Watch Parties, but only if the title is available with a Prime or Prime Video subscription in their region. Titles available to most users worldwide are those labeled as "Broadly Available."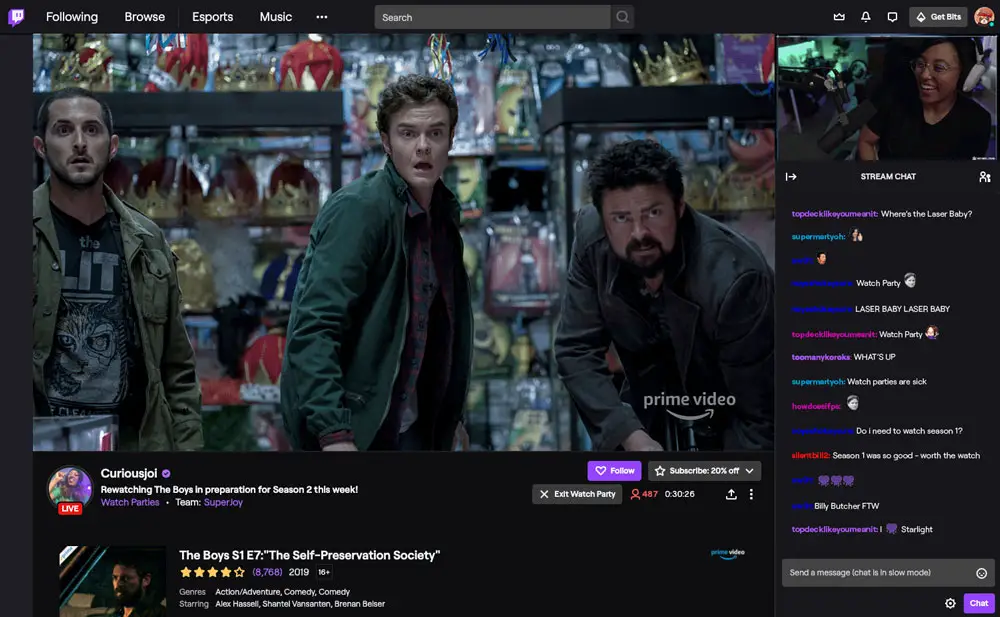 Watch Parties are available on Twitch for desktop web for the time being, and Twitch is working on bringing the feature to mobile devices within the next few months.
Viewers can still show their support during Watch Parties as they normally would with Bits and Subs.
How you can get started with Watch Parties on Twitch
Add the Watch Party Quick Action to your Stream Manager
Connect Watch Parties to your Prime or Prime Video account
Choose the Prime Video movie or TV show you want to watch with your community
Go live with your webcam and mic
Start your Watch Party and enjoy with your community.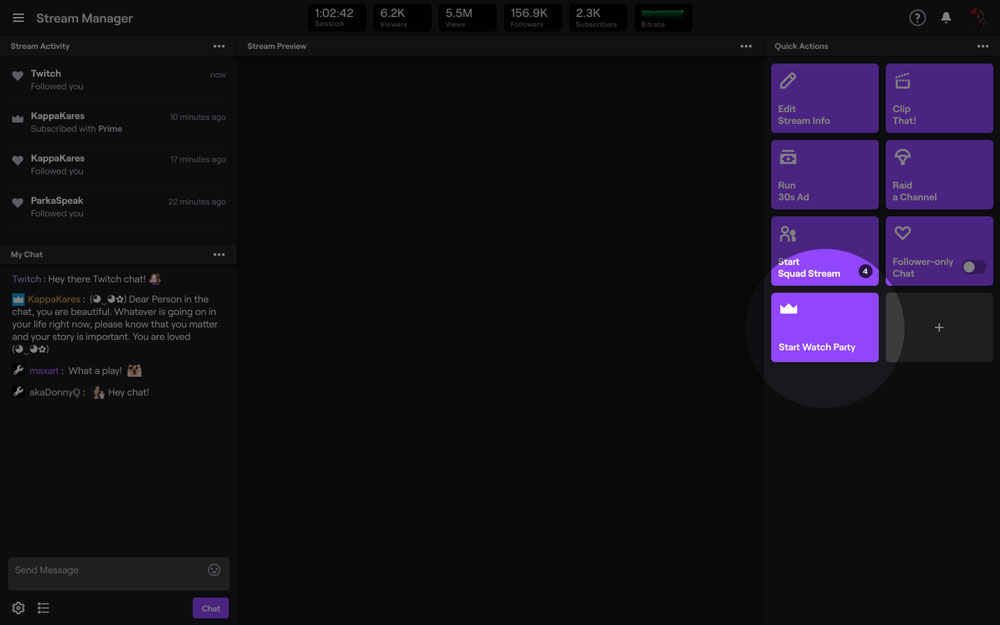 For more information about the feature and more tips for getting started, go to the Watch Party help page here.
---
You might also like
---
More from Other Platforms
---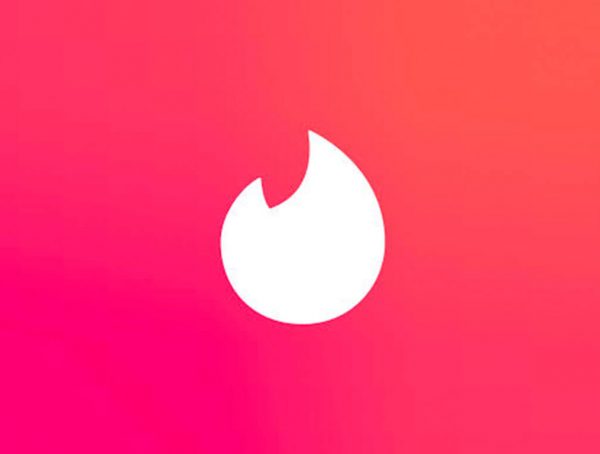 Tinder says it will remove social profiles from bios as part of its updated community guidelines to keep the dating …