Tumblr announced it has started to remove over four million reblogs from original posts that belonged to blogs suspended for hate speech. 
Tumblr has been facing a lot of pressure from users to reevaluate how it deals with hate speech and hate speech from Nazis or other white supremacist groups, in particular. As a result, the platform – acquired last year by Automattic – is taking further action against hate speech by starting the process of deleting millions of reblogs that originated from blogs that were suspended for hate speech.
As an announcement posted earlier this week, reads, Tumblr "found that much of the existing hate speech stemmed from blogs that have already been terminated."
The problem, however, lay in the fact that while the original posts had been deleted (when the blogs were terminated), the content remained on the platform in the form of reblogs.
As those reblogs "rarely contained the kind of counter-speech that serves to keep hateful rhetoric in check," so Tumblr is now changing how it deals with this content.
4.4 Million Reblogs to be Removed
After identifying nearly a thousand previously-suspended blogs – most of them Nazi-related – Tumblr has now started removing all reblogs stemming from their original posts. According to its estimate, that amounts to around 4.47M reblogs that will now be removed from the platform.
But that's only the beginning, as Tumblr will now evaluate all blogs that were suspended for hate speech, "and consider mass reblog deletion when appropriate."
Impact on Free Speech
To make this decision, Tumblr has taken into consideration the impact that this would have on its users' freedom of expression. The point is not to silence content that provides educational and counter-arguments to hate speech. Therefore, it consulted with a variety of outside groups and experts to make sure that recommended best practices are adhered to.
Tumblr's promise is to always believe in free speech and to allow people to express themselves. But hate speech is not conducive to free speech or freedom of expression. "When hate speech goes unchecked, it eventually silences the voices that add kindness and value to our society," the company explains. "That's not the kind of Tumblr any of us want."
---
You might also like
---
More from Tumblr
---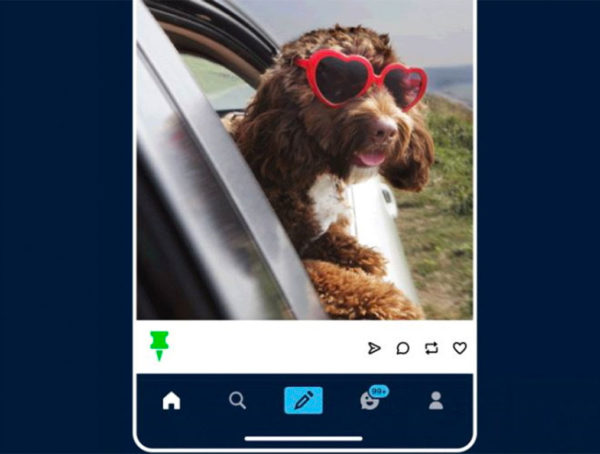 Tumblr has added a new feature that allows users to pin posts to the top of their pages.