All major social networks are concerned about securing their users' data and avoiding intrusions from unwanted "visitors". Facebook, Google, Twitter, LinkedIn have all developed such mechanisms. Buffer, as well, has developed a two-step authentication process, after the massive hack that exposed clients' accounts back in late October 2013. Now Tumblr is the latest social network to join the wave.
Two-step authentication is usually a process which requires from the user to enter a password in standard mode and then asks for a second, special token. In most cases, this second token comprises of a code sent on your mobile phone. To do so, you have to visit your dashboard of your Tumblelog, and in the account section, you will just have to switch on the option "Two-Factor Authentication". The next step is to choose the way you want to receive this code – that is text message or an authenticator app. You also have the opportunity to set up a code for mobile access.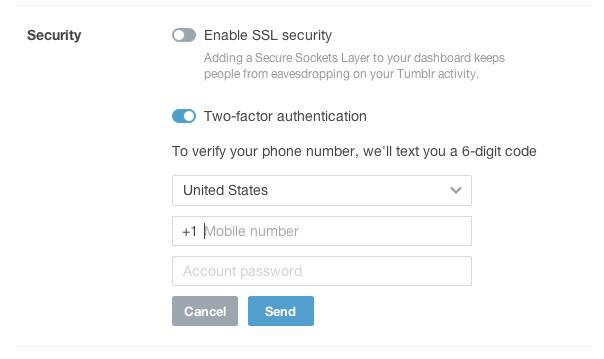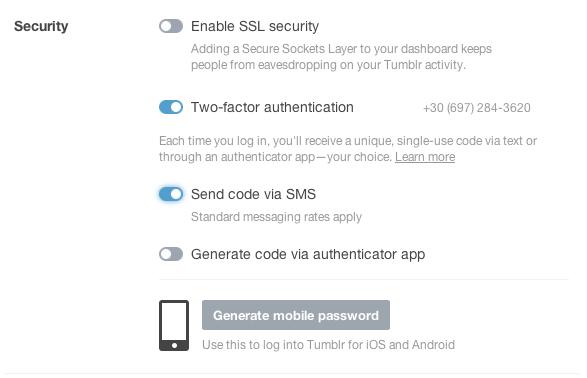 From that point on, you must provide your mobile phone number. Next time you want to log into your Tumblr account, you will be asked to submit the special code. More specifically, you will be landed in the standard screen, where username and password will be asked. After that, you will be redirected to the second step, where you will be required to enter the security code, as received from your mobile phone.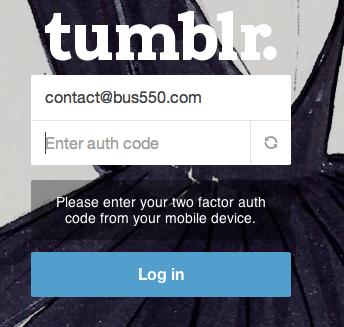 We tried and it worked flawlessly, without any interruptions. Do you use two-factor authentication in your social media accounts?
Related Stories:
You might also like
---
More from Tumblr
---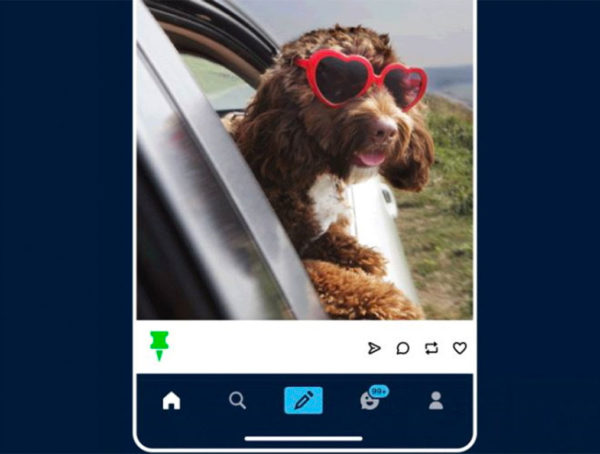 Tumblr has added a new feature that allows users to pin posts to the top of their pages.