To remain on Apple's App Store, Tumblr has increased its list of restricted search words, tags, and topics, removing all "mature" content.
Tumblr is once again at war with Apple, over mature content on its app. As a result, Tumblr users on iOS who try to access personal blogs that flag themselves as "mature" will now be presented with a pop-up explaining that the content has been hidden because of "potentially suggestive or explicit content."
Furthermore, posts featuring mature content will also be hidden in the app's feed.
The American microblogging and social networking platform explained in a blog post that "in order for us to remain in Apple's App Store and for our Tumblr iOS app to be available, we needed to make changes that would help us be more compliant with their policies around sensitive content."
Meanwhile, Tumblr users have developed an unofficial crowdsourced list of banned words and tags. Sensitive terms include the blatant "porn," "drugs," and "sex," but also a few surprises like "Tony the Tiger," "Eugene Levy," as well as the numbers 69 and 420, and the words "depression," "PTSD" and "bipolar."
"We understand that these adjustments will impact how users are able to access potentially sensitive content while using our iOS app, and that can be frustrating," a Tumblr spokesperson explained. "We are working on more thoughtful solutions which will be rolled out in the near future and we will keep the community updated as that work continues."
Commenting on the situation, a former Tumblr iOS engineer explained that, "once in a while Tumblr would get a really persistent [Apple] reviewer. It would take a handful of porn scrubs and re-submissions before they'd finally green-light an update." The current fix will hopefully help avoid such issues.
Last week, Tumblr wrote on its Changes blog that the platform is reviewing the list of tags that can't be accessed in the iOS app and "working on a web-based toggle that would allow folks to opt into allowing sensitive content in the iOS app."
---
You might also like
---
More from Tumblr
---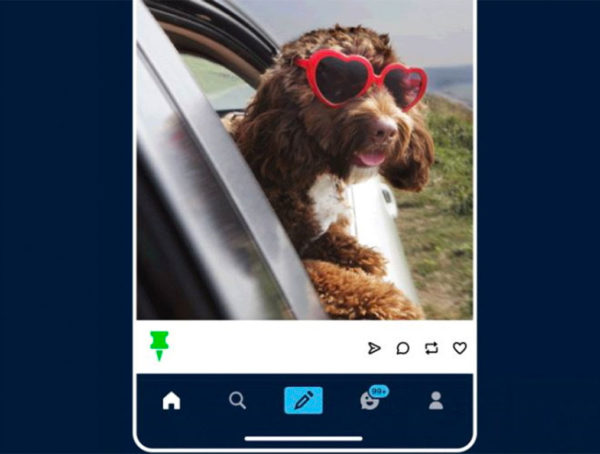 Tumblr has added a new feature that allows users to pin posts to the top of their pages.