We live in an era of procrastination. Let's admit to that. And it's not that we are lazier, or less motivated. It is simply that distraction has reached our very own keyboards. Yes, I'm talking about Facebook. But Facebook can also become your best productivity tool, thanks to a new Chrome extension: TodoBook.
It's easy. Getting distracted by the 220 posts that come up on our Facebook Newsfeed every time we log in. Facebook is so good at bringing up what we like, that you can bet there will always be something interesting to read, watch, or share. And that's causing many of us to push back more important work.
Well, good news! To me, you and all other "social media procrastinators."
TodoBook is probably the best Facebook productivity tool ever-built. It's simple. It turns your Facebook NewsFeed into a "todo" list. It stops all notifications from distracting you too. And you can only get your feed back, once you have completed all your "todos!"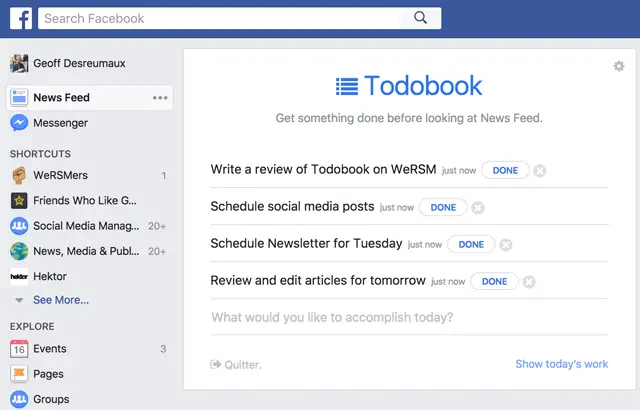 But only for a limited amount of time! After my 5 minutes of news feed, I got asked to add more todos on my list. Of course, you always get the option to leave TodoBook and get back to your Facebook action.

TodoBook is great! And it's 100% safe! It will never access, read, edit, or store any of your Facebook data. And it will never post anything either. No-one will ever know you are even using it.
You can also bet that your productivity will increase tremendously. After all, we all need a little motivation to do our best work!
🔜 Get TodoBook now (Google Chrome)
---
You might also like
---
More from Reviews
---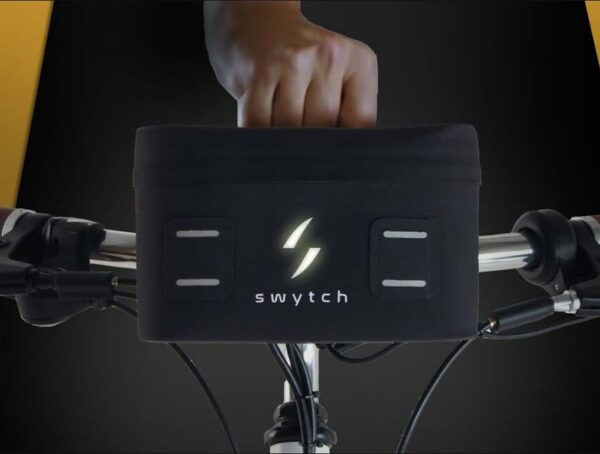 I converted my folding bike into an e-bike with the world's smallest and lightest conversion kit. I love riding my …