To celebrate the 1 billion views of Billie Eilish's 'Bad Guy,' YouTube Music created an interactive 'infinite' version – 'Infinite Bad Guy.'
Sick of hearing Billie Eilish's 'Bad Guy'? Join the club. Prepare to hear it a lot more. 'Bad Guy' has racked up over a billion views, so YouTube thought it would be a great idea to create a neverending "infinite" version of it.
The interactive AI experiment, created by YouTube Music and Google Creative Lab, uses machine learning to source and blend thousands of covers of the song from across YouTube. Each cover is placed within 1/4 beats of the original, and users can choose which cover to play next. The whole idea is that you can go from cover to cover without skipping a beat. Well, almost. Still impressive, though.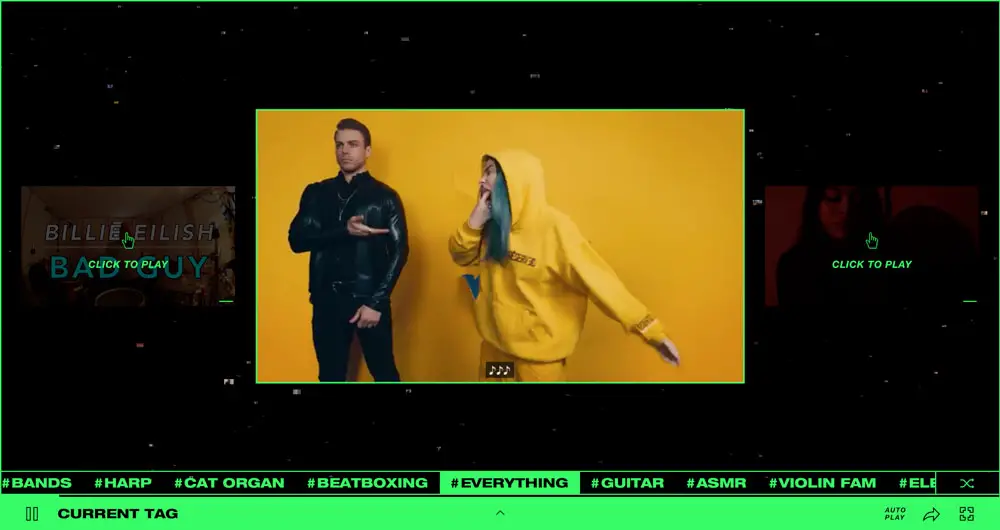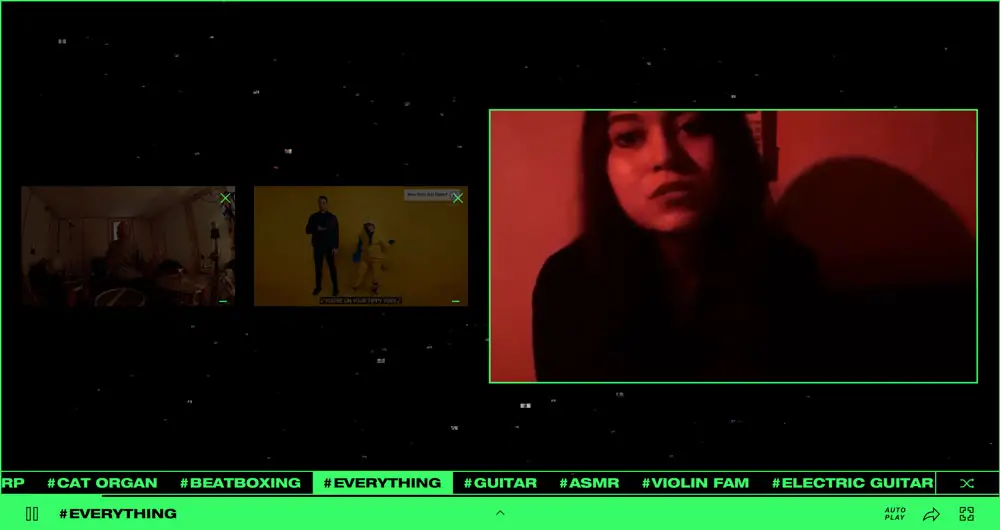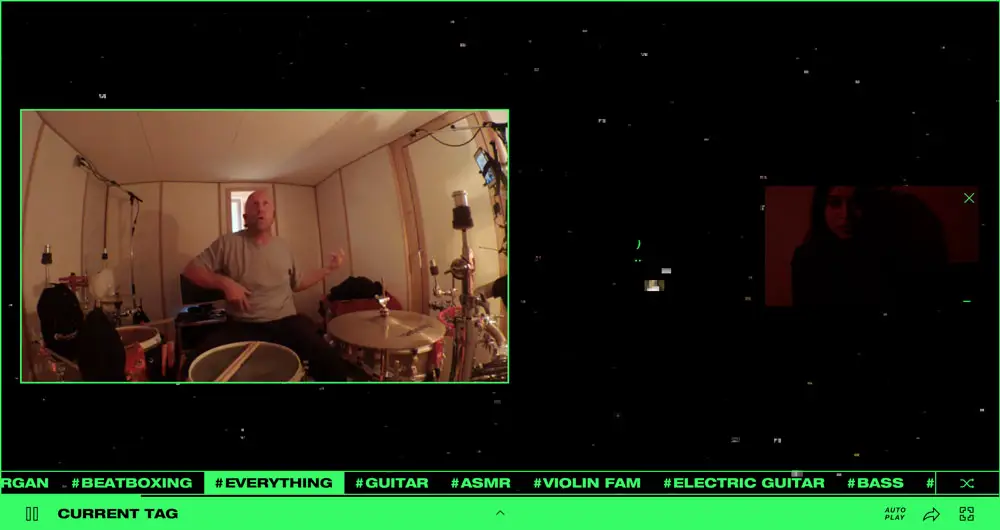 The beauty of it is that pretty much nobody will actually get the same experience, so prepare for hours of fun. There is also an autoplay option if you're feeling lucky.
Try it out at billie.withyoutube.com.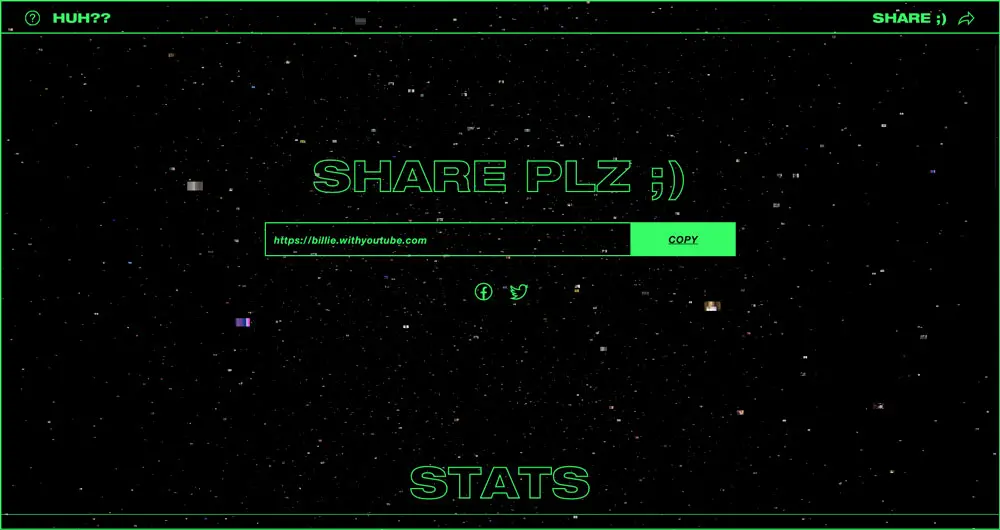 In addition to the above, you will get stats about how many times you've played through the song when you pause. At the drop, the UI turns from green to red. Another fun addition is the ability to explore curated tags that lead to different covers of the song.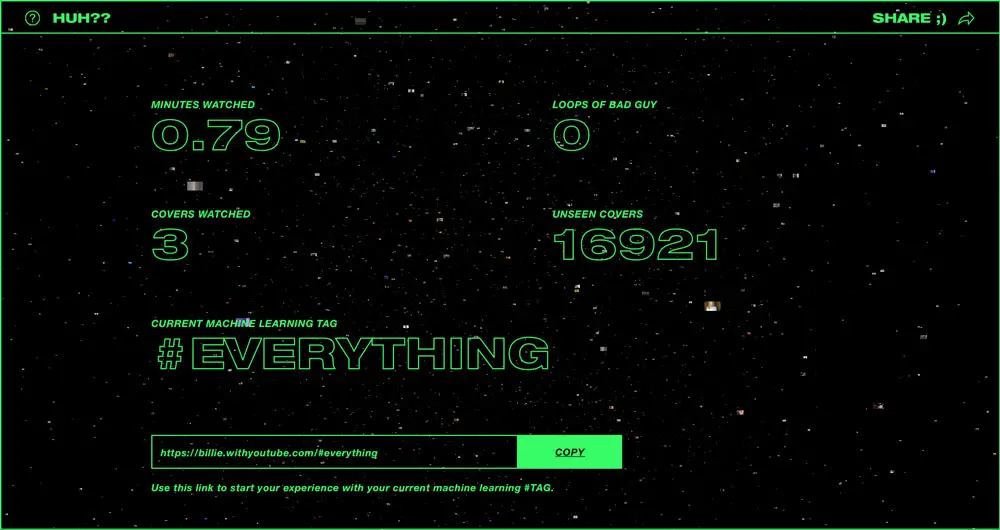 "Today, we're honoured to be celebrating 'Bad Guy' reaching 1 billion views on YouTube and shining a light on the video creations of her impassioned fans with 'Infinite Bad Guy,'" explained Vivien Lewit of YouTube's Artist Relations team. "This one-of-a-kind experience is our way of celebrating Billie and her YouTube community."
Check out the trailer below.
---
You might also like
---
More from Social Fun
---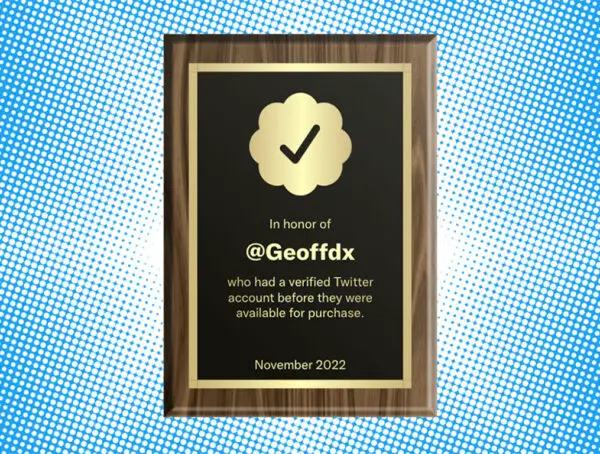 Veriforever is a web app that lets you create a personalized plaque to commemorate your Twitter verification. Before Elon takes …