Tinder is giving away free COVID-19 test kits to help people stay safe when going on dates during the on-going pandemic.
There is no such thing as a risk-free date, but testing helps.
Five hundred users can claim a pair – on for them and one for a Tinder match – of free mail-in COVID-19 test kits. The company says it is a way to help people feel more safe when meeting for real-life dates.
For this activation, Tinder partnered with EverlyWell, a medical testing company. The tests are the "nose swab" type to be taken at home and mail back to the lab. EverlyWell will post results online within 24-48 hours.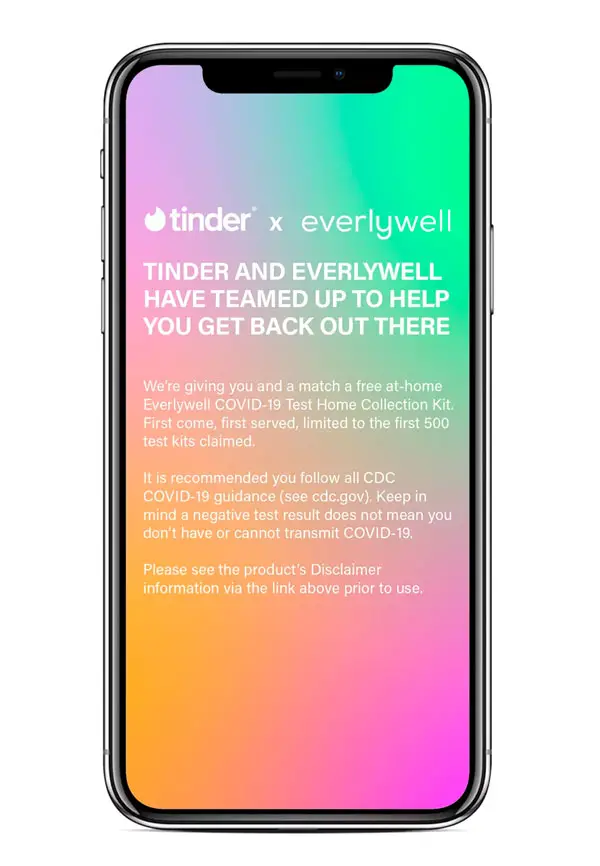 The ongoing Coronavirus pandemic has put online dating apps in jeopardy. People no longer felt comfortable meeting with strangers in real-life. Apps like Tinder and Bumble introduced video calling features, but there really was no real alternative to meeting up in real life when dating.
So now Tinder is launching its free mail-in COVID-19 test activation as another way to reduce the risks of real-life encounters with matches: "We're excited to be working with Everlywell to make it easier for our members to go and meet their matches safely," Nicole Parlapiano, Tinder's VP of marketing for North America, said in a statement.
However, Tinder is warning its users that a test alone cannot guarantee the safety of people during a date, saying that "a negative test result does not mean you don't have or cannot transmit COVID-19." The company is also sharing advice on how to make real-life dates as safe as possible, like meeting outside, wearing masks, or avoiding other people before and after.
Tinder users in the US can claim a code for the tests on March 20th starting at 7PM ET.
---
You might also like
---
More from Other Platforms
---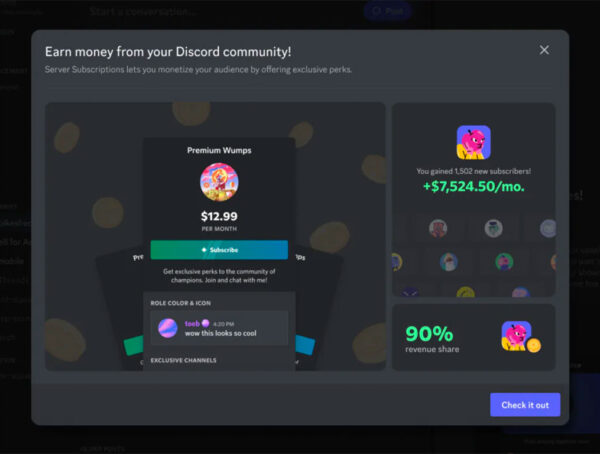 Discord server subscriptions are available for all servers whose owners are in the US, ranging in price from $2.99 to …