Tinder is about to get a lot safer. The app is adding a panic button for those dates that are just not what you expected at all.
Tinder kind of has a bad rep in the dating world. It is seen as more of a hookup app than the place where you might meet the love of your life. Nonetheless, many people are using it and the app is making millions of people meet and go on dates.
But sometimes, meeting a stranger might lead to some very uncomfortable situations. To help its users feel safer, Tinder is now partnering with Noonlight, an emergency services app that lets users discreetly notify emergency services when they feel unsafe.
The panic button will be accessible via the app's new Safety Center, which will redirect users to download the Noonlight app. Adding an external service was a conscious decision by Tinder so that its users could press the panic button without looking suspicious. Once the button is pushed, Noonlight will send the user a text message asking if they need help. If the text stays unanswered, Noonlight will try and call the user. If the call remains unanswered, the app will call in the local emergency services.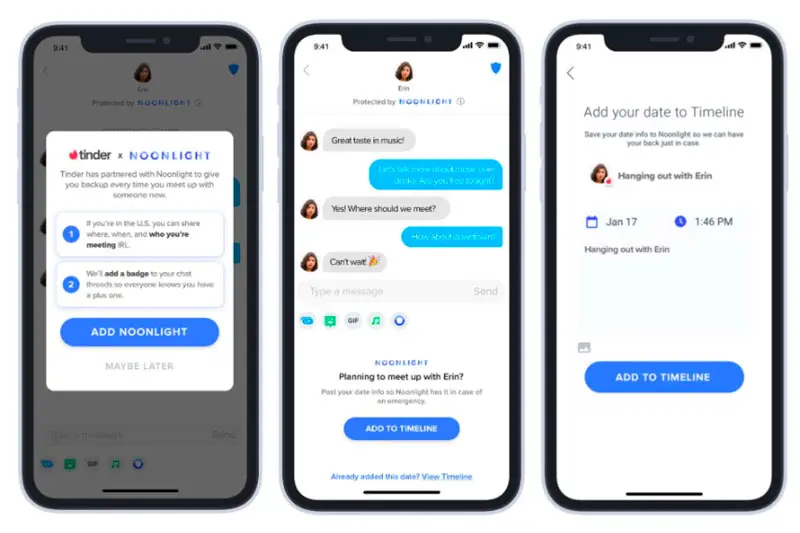 On top of this, Tinder is also adding the option for users to share their location with friends by adding in the time and place of their date.
"You should run a dating business as if you are a mom," said Match Group Chief Executive Mandy Ginsberg. "I think a lot about safety, especially on our platforms, and what we can do to curtail bad behavior. There are a lot of things we tell users to do. But if we can provide tools on top of that, we should do that as well."
The new service is expected to roll out on Tuesday for Tinder-users in the U.S.
---
You might also like
---
More from Lifestyle
---
Netflix has released an official trailer for Black Mirror Season 6, and it might give you nightmares. Season 6 will be …