Tinder has partnered up with Lyft so you can gift a ride to your date without ever having to leave the Tinder app.
If you have ever wondered if your date will show up, this is the solution: send them a free Lyft ride.
Like all apps nowadays, Tinder is working hard to make sure you never have to leave its app. And what could be a better add-on than the ability to book a Lyft for your date, and make sure they show up?
Tinder did not provide a firm release date for the Lyft integration but confirmed that it is "slated to roll out in the coming months." There is not even a visual for it yet, nor more information on how the integration will work in the app. However, Tinder confirmed that the usual safety features like location sharing with family and friends will be available from the Lyft app for gifted rides.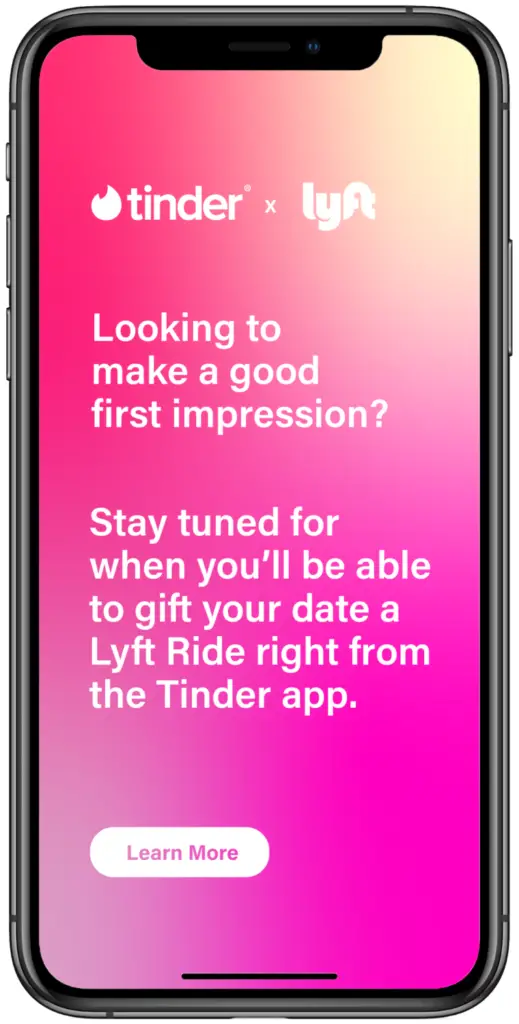 "Like any relationship, it's about the right place at the right time and there really is no better moment for our brands to work together," said David Wyler, SVP of Business Development and Partnerships at Tinder. "We're excited to partner with Lyft and work on innovative solutions for our members who are looking forward to getting back out there. Swipe activity hit 3.4 billion on January 3rd, which was one of the busiest days of the entire pandemic."
A Tinder-Lyft partnership sounds like a great idea, as long as both matches are able to agree on things prior to one gifting a Lyft to the other. There is also the question of where Lyft will pick up the date. You surely do not want the person you haven't even met yet to have access to your home address. Right?
---
You might also like
---
More from Other Platforms
---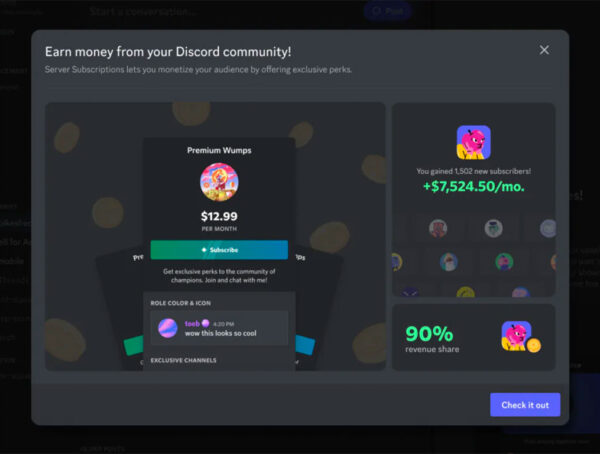 Discord server subscriptions are available for all servers whose owners are in the US, ranging in price from $2.99 to …