Last week, TikTok launched "The Roundup," a new content series that showcases some of the most interesting and successful brand campaigns on TikTok.
The Roundup is divided into issues, and each of them covers a new topic on the subject of how brands are driving real business results from their TikTok campaigns.
The first 8-page downloadable PDF of The Roundup includes insights about creator-led campaigns and brings examples of successful brand/creator partnerships.
According to TikTok "one of the most effective ways for brands to show up authentically is by partnering with popular TikTok creators who already know the platform best and how to connect with audiences at scale."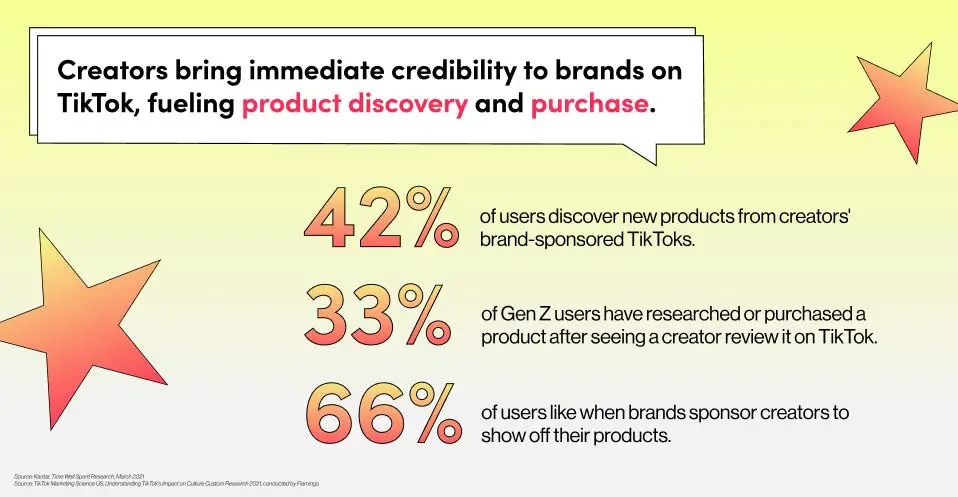 Furthermore, brands find the biggest success when they not only partner with these creators but also allow them the power to steer the creative in their unique voices and styles. "This allows for total authenticity, which is key to resonating with the TikTok community," explains the announcement.
Among the five case studies of recent campaign successes reported in this first issue, is the recent story of Vessim, a DTC retailer known for their stylish waterproof sneakers. For their campaign, the sneakers brand partnered with and handed creative reins to 36 million follower-strong, Canada-based creator Kris Collins (@kallmekris).
Kris produced a playful story in her hilarious style about Vessi's waterproof kicks. Vessi then also amplified the video on TikTok's native ad format, Spark Ads, to boost the content as a TopView or In-Feed Ad. As a result, Kris's creative gave Vessi 2x higher ROAS compared to the brand's other non-creator-led content, 59% lower cost per purchase, and 38% lower cost per click.
The first issue also spotlights the creator, with half a page entirely dedicated to describing Kris Collins, and her work and achievements.
However, it also includes some more general stats and insights to help guide brands in their approach to advertising on this platform. For example, partnering with creators gives brands immediate credibility, and fuels product discovery by 42% – and purchase by 33% – among Gen Z audiences.
"Brands that partner with creators build instant credibility with our community, allowing them to show up in new ways that feel totally fun, natural and real. The result isn't just powerful performance, but a newfound trust and affinity by our passionate community that wants to actively lift brands to the forefront of culture," TikTok explains in an effort to drive advertisers to its Creator Marketplace platform.
---
You might also like
---
More from TikTok
--- TIkTok is pulling the plug on TikTok Now, its BeReal clone, a little over nine month after it was first …