TikTok is giving brands another interactive way to connect with their audiences on its platform: Gamified Branded Effects.
Interest in gaming on TikTok has risen sharply over that last year, which makes it a great way to interact with users on the platform. To help brands take advantage of this trend, TikTok this week announced the rollout of its new Gamified Brand Effect format.
Using the format, brands can build gamified campaigns based on over 20 different formats, directly within the TikTok self-serve ad platform.
"Now, more than ever, brands are continuing to look for ways to connect with a stay-at-home audience, and we've seen an increased interest from advertisers who are looking to gamify their brand message as a fun tool to engage with the TikTok community in a positive way." explains the announcement earlier this week.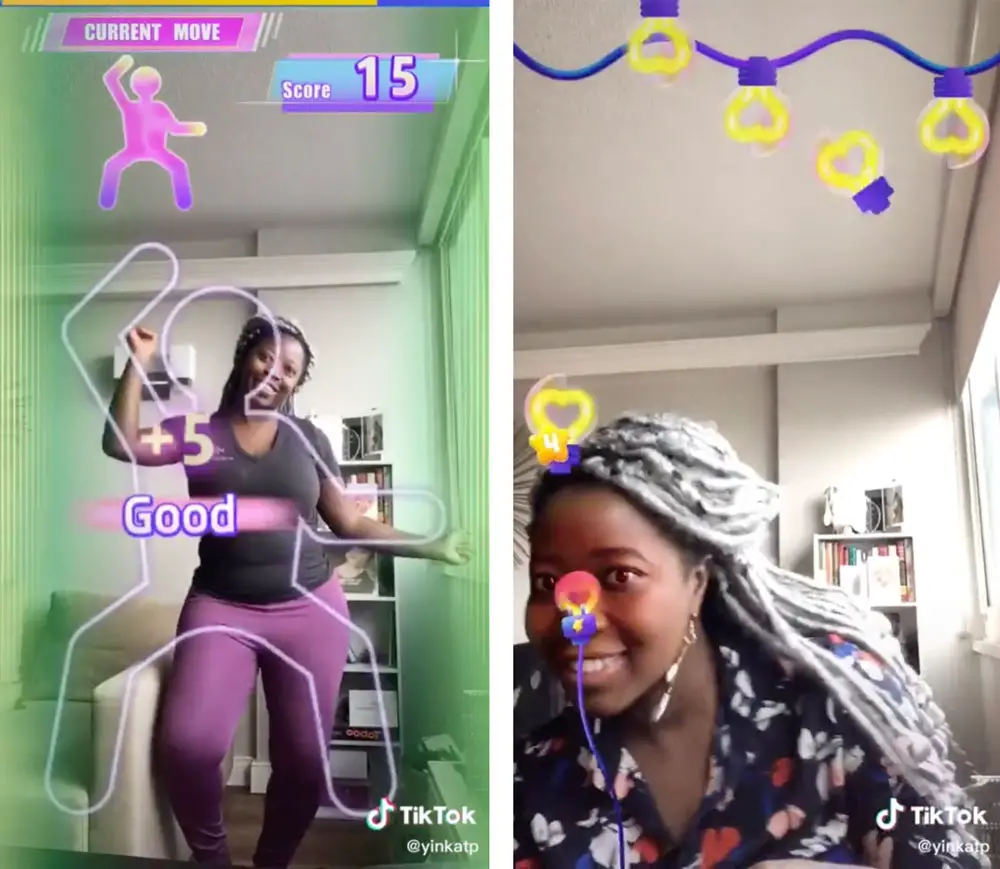 Gamified Branded Effect allows brands to get users to use their facial expressions, body postures, or other movements to control and interact with branded gamified elements, in a sound-on experience.
The format, reminiscent of Snapchat's Lens Web Builder, was made available to all businesses earlier this month.
TikTok Gamified Branded Effect

Thrilled to introduce TikTok Gamified Branded Effect! Flip the creative script and engage the #TikTok community by integrating your brand into an interactive effect that users can make their own. Available in more than 20 formats and customizable to your campaign, Gamified Branded Effect invites creators to interact with branded elements through facial expressions, poses and other movements for a fun and competitive video shooting experience. Don't Make Ads. Make (Gamified) TikToks.

Geplaatst door TikTok For Business op Woensdag 22 juli 2020
The latter offers "hundreds of 3D objects, animations, and effects," for interactive lens campaigns. For brands looking to connect with the younger generation of users currently on TikTok,  Gamified Effects has a lot of potential.
However, with authorities in the U.S. thinking about different kinds of bans on TikTok, at the moment, it's possible that many brands may still think twice of investing in TikTok that much, yet.
---
You might also like
---
More from TikTok
---
TikTok Tako is a new AI chatbot that could "radically change search and navigation" in the app. News of the test …