Zoom Escaper is a tool that will let you escape any Zoom or other online meetings by self-sabotaging your audio stream.
Are you finding Zoom calls unbearable lately? Do you find yourself wanting to escape? Well, there's a solution – and it doesn't involve just hanging up. Zoom Escaper is a tool that lets you "make your presence unbearable to other people" during Zoom or other online meetings.
You do this by introducing a range of sounds or effects to your audio stream, essentially self-sabotaging it.
I mean, nobody wants to endure the sound of a man weeping, an upset baby, construction, or dogs – right? Not to mention the sound of someone using the toilet.  The other participants in your call will practically ask you to leave. Either that, or they'll just tell you to keep your mic muted.
If you want to use it, you'll want to first install a free piece of software called VB-Cable and then go to https://zoomescaper.com in your Chrome browser, where you'll enable your microphone and turn on one, or multiple, audio effects or sounds. The other people in the meeting will hear whatever you choose, and you decide just how unbearable it gets.
"Just do this until no one is willing to be in a Zoom call with you anymore," explains its creator – artist and educator Sam Lavigne.
This awesome project was created by Lavigne for the Welcome to My Homepage Digital Artist Residency at the Museum of Human Achievement.
Check out the instructions from Lavigne in the video below. Alternatively, head on over to the Zoom Escaper page for written instructions and the tool itself. Just remember to use Chrome.
---
You might also like
---
More from Social Fun
---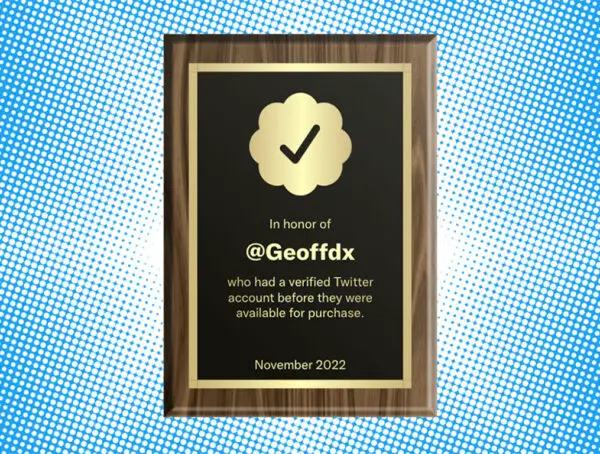 Veriforever is a web app that lets you create a personalized plaque to commemorate your Twitter verification. Before Elon takes …