Matt Reed got so tired of the number of Zoom calls in his life that he created an AI-powered "Zoombot" to sit through them instead.
As we continue to work from home, Zoom meetings (or any online video meetings, in fact) are increasing by the day, and in some cases taking control of people's lives in lockdown. For some people, video meetings are becoming a growing source of frustration.
"My number of Zoom meetings have gone through the mesosphere and is currently on Mars," explains Matt Reed, a creative technologist from Nashville. "There's barely even time for bio-breaks, Reddit, or actually getting work done. It's as if Zoom has turned into the Oasis from Ready Player One where everyone spends every waking hour of their day inside."
It got so bad for Reed, that to "reclaim" some of his time lost to endless Zoom meetings, he built what he calls a "Zoombot" – a "virtual doppelgänger," as it were, to sit through calls for him.
Of course, the result is not entirely convincing, and it's all a bit of a joke, really, but it's certainly a pretty creative way to show just what our life has become with the COVID-19 pandemic as work invades our homes more and more.
As lockdowns started across the globe, more and more companies started working from home, and video-conferencing became the new normal way of collaborating. However, this has – in many cases – taken a more extreme turn, with employers scheduling video meetings that are neverending and unproductive.
Apart from that, we now know a lot more about the security shortcomings that platforms, like Zoom, have.
Watch as Reed test out his Zoombot during a recent meeting.
---
You might also like
---
More from Social Fun
---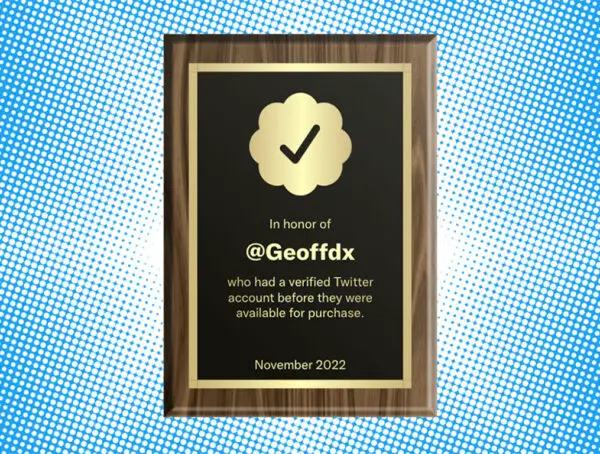 Veriforever is a web app that lets you create a personalized plaque to commemorate your Twitter verification. Before Elon takes …