The FDA has approved the sale of NightWare, a prescription-only Apple Watch app that helps treat PTSD-related nightmares.
The Apple Watch is useful in many ways – but I bet you probably never thought it might be something one could be used to help with post-traumatic stress disorder (PTSD). Well, a new Apple Watch app – NightWare – has just been approved by the FDA to help treat PTSD-related nightmares by using the wearer's motion and heart rate to detect when they're having a nightmare. The app will then cause the Apple Watch to vibrate, arousing (but not waking) them. The whole idea is to interrupt a nightmare but keep them asleep.
As the FDA approval of the app explains.
"The U.S. Food and Drug Administration permitted marketing of a new device intended for the temporary reduction of sleep disturbance related to nightmares in adults 22 years or older who suffer from nightmare disorder or have nightmares from post-traumatic stress disorder (PTSD). The device provides gentle vibration through touch-based on an analysis of heart rate and motion during sleep."
While NightWare is actually a prescription-only app (I honestly didn't know that was a thing), the company behind it has clarified that it is part of a more holistic strategy to deal with PTSD and not a standalone treatment. The company also said that people living with PTSD who "act out" during sleep should not use the app – like sleepwalking or being prone to violence.
NightWare has been tested thoroughly and isn't guaranteed to work, but is considered low risk and can potentially help as a complementary part of an existing treatment for PTSD. In tests, the company said that users were able to get better sleep quality with NightWare.
The approval by the FDA of an app like NightWare is a first. Still, I think we might be seeing a lot more of this in the future as wearable tech starts to play a more active role in our everyday lives – especially in monitoring our health and using AI to make suggestions.
---
You might also like
---
More from Tech
---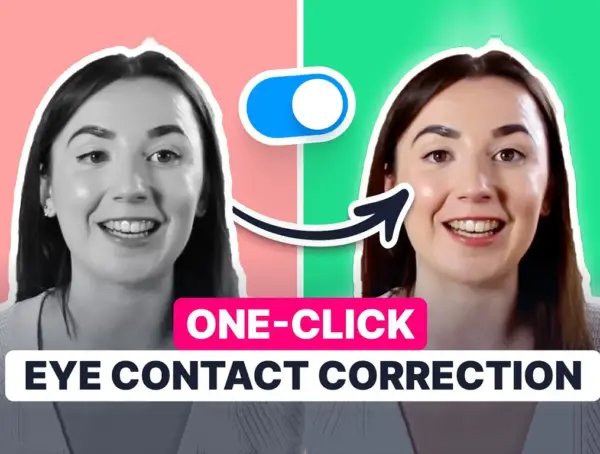 How many times have you struggled to keep eye contact with a camera when filming a video and reading off …