Google has announced several new features on Google Flights and Google Hotels that will help you find better travel deals.
If you're planning a trip and have a specific budget in mind, or looking for a hotel ticks certain boxes, Google announced a few new features in Google Flights and Hotels last week that will help your travel planning a lot easier.
The first feature is a price filter that will allow you to choose where to go based on your budget – if of course, you are flexible in terms of the destination. Just go to Google flights on desktop and set a budget, and you get a range of results within that budget. Say you're in New York and you want to spend $250 on a flight somewhere. The tool will show you all the destinations within a specified date period, all within that amount.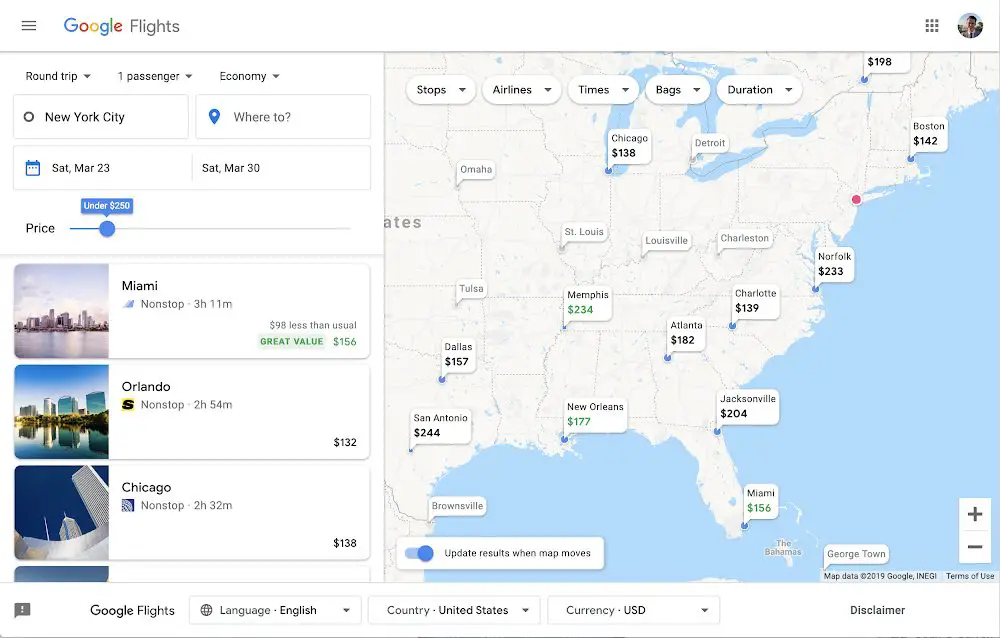 Once you've decided on where actually to go, most trips offer a price insight (also available on mobile) which shows you whether the prices you have found "are high, typical or low compared to what you'd usually find." The tool will also be able to tell you "if the price won't get any lower or if it's expected to increase soon so you can make the best decision on when to book."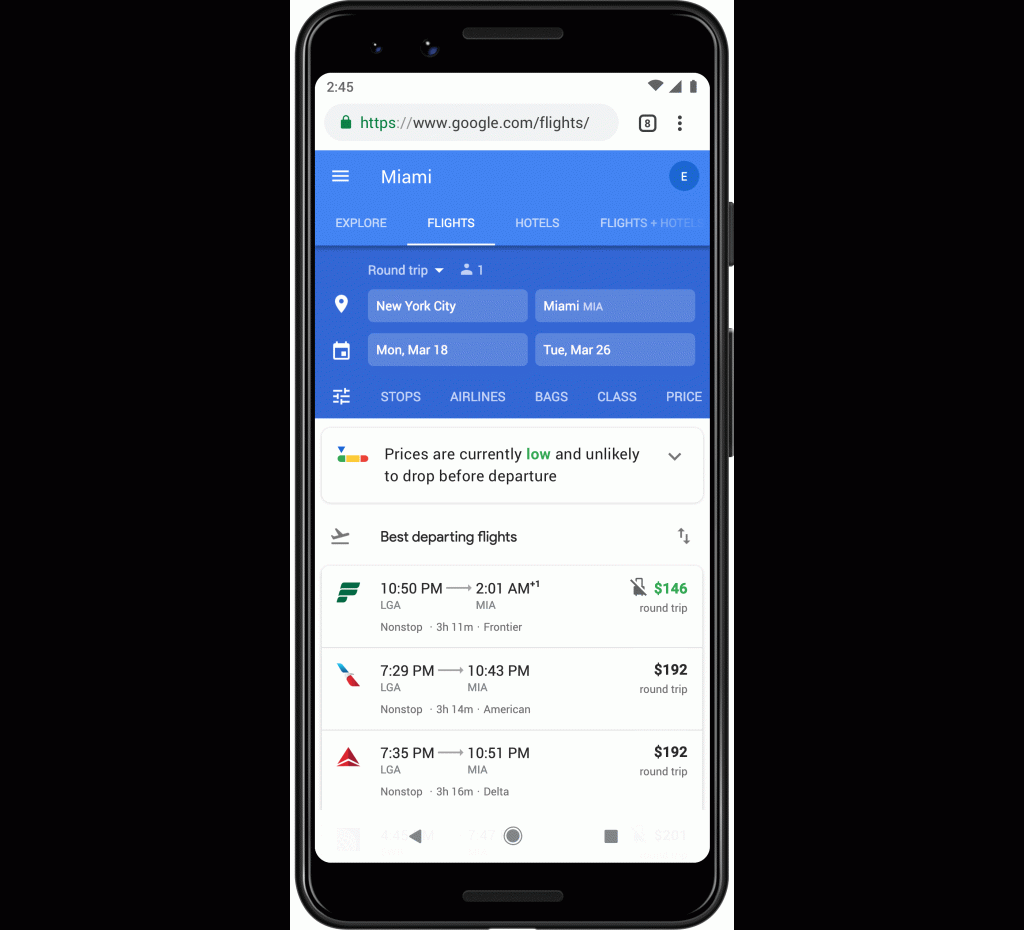 The second feature is the ability to find a hotel option that suits your needs. The new "Deals" filter helps you whittle down a long list of hotels by using machine learning to find the partner hotels that are offering the most competitive rates that are "significantly lower than the usual price for that hotel or similar hotels nearby." The tool will also allow you to view a hotel's highlights so that you can find the right one for you.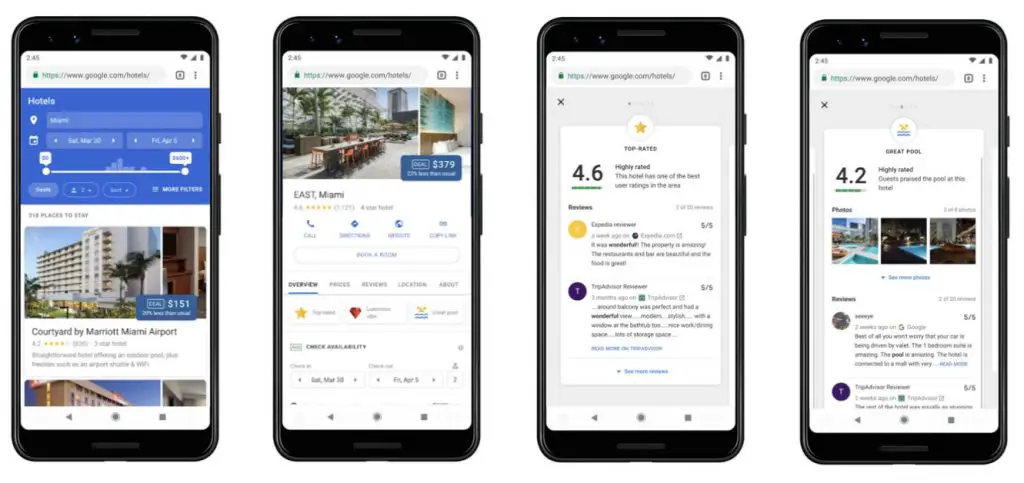 Google Maps will now also help you pick a hotel, showing you if its in a convenient location close to specific landmarks. All you have to do is search for a hotel near a landmark in Google Maps on desktop, and Maps will bring up the relevant establishments, their rates, and distance (walking and driving) from your specified landmark.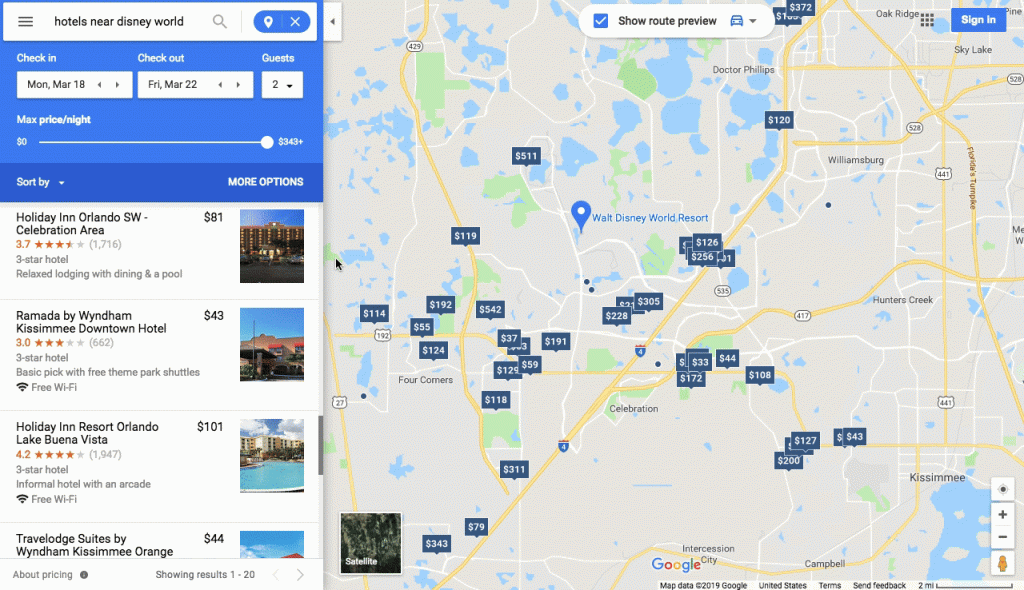 ---
You might also like
---
More from Google
---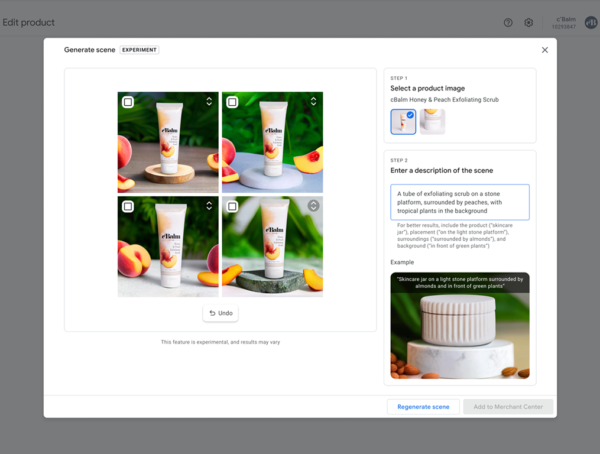 Google is launching Product Studio, a new tool that lets merchants create product imagery for free, using generative AI. Google Product …