TheirTube is a YouTube filter bubble simulator showing you the videos that are recommended on six different personas' accounts.
We're all biased by default, and sources of information we choose to follow will always be biased. Traditional media can easily be categorized by bias, as content and sources are specific to it and its audience. For example, it's easy to compare Fox News with the New York Times. But on social platforms, things become a little more difficult.
On YouTube, for example, there are millions of different ways in which information can be shown, making it harder to recognize the filter bubble you're in. The only way to figure this out is to compare your experience to others – and there's no easy way to do this.
TheirTube solves this problem, letting you experience how the YouTube home page looks differently for six personalities: conspiracist, prepper, conservative, liberal, fruitarian, and climate denier. As the site explains, "each of these personas simulates the viewing environment of real Youtube users who experienced being inside a recommendation bubble through recreating a Youtube account with a similar viewing history."
Apart from the obvious use – to help you get a better idea about their own filter bubbles – TheirTube shows you how YouTube's recommendations can shape your experience or the platform, and by extension, your worldview.
The team behind TheirTube created six YouTube accounts in order to simulate the experiences of real YouTube users who were interviewed. Based on the interviews, they subscribed to the channels that the interviewees followed and watched videos from these channels to reproduce a similar viewing history in order to create a similar recommendation bubble.
TheirTube brings up the recommendations from each Youtube home page every day, and you can go back and forth by date to see different results or view the history of each persona by clicking on the "Watch History" button.
TheirTube is an open-sourced project with code available on Github (allowing you to make your own personas), and is part of the Mozilla Creative Media Awards 2020 — art and advocacy project for examining AI's effect on media and truth.
Today I launched https://t.co/euMiNTNvHr a Youtube simulator that provides a look into how videos are recommended for other people with different watch history

You can experience 6 perspectives : conspiracist, fruitarian, liberal, conservative, prepper and a climate denier( 1 ) pic.twitter.com/BAzDEvkeEw

— Tomo Kihara (@TomoKihara) July 16, 2020
It was developed by Tomo Kihara, who explained he started the project after a "heated discussion with a person who thought climate change was a hoax and 9/11 was a conspiracy. Through conversations with him."
"I was surprised to learn that he thought everyone's YouTube feed had the same information as his own feed. When we showed each other our YouTube homepages, we were both shocked. They were radically different. And it got me thinking about the need for a tool to step outside of information bubbles," explained Kihara.
---
You might also like
---
More from Tech
---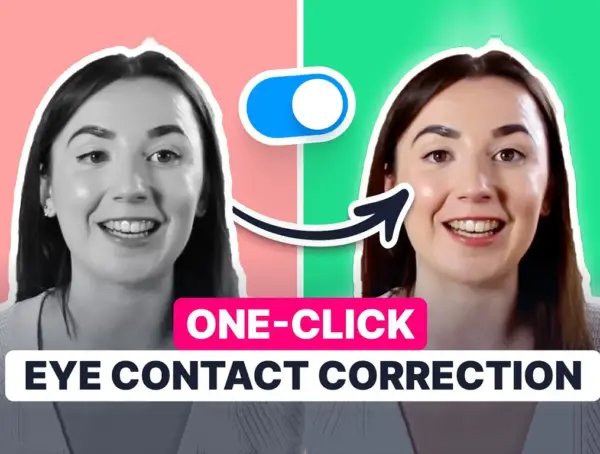 How many times have you struggled to keep eye contact with a camera when filming a video and reading off …