Influencer marketing has moved from YouTube to Instagram. Part of this shift is only about following trends, but it also (mainly) exists because Instagrammers are, for the moment, cheaper than YouTubers. But is it a good choice for your brand?
Cheaper does not always mean better. Especially when it comes to marketing. Trends, however, make and break platforms. And right now, influencer marketing is all about Instagram. But the real question, the one we all ask and look to answer, is: how much should we really be paying for influencers on Instagram?
The awesome team over at influence.co, conducted research among 2,885 Instagram influencers to analyse, understand and explain what working with an influencer costs and what brands should expect from it.
Lesson 1: The More The Followers, The More You Will Need To Pay
Nothing groundbreaking here. When working with influencers, you should almost always look into how much reach this will bring to your content. And yes, the number of followers an account has, could still give you some good insights into the organic reach the influencer could get.
The graph below shows the correlation between followers and average Instagram post rates. While the cost grows steadily, there is a sudden bump for accounts that have over 250K followers, and an even bigger one for Tier 1 influencers with over 1 million followers.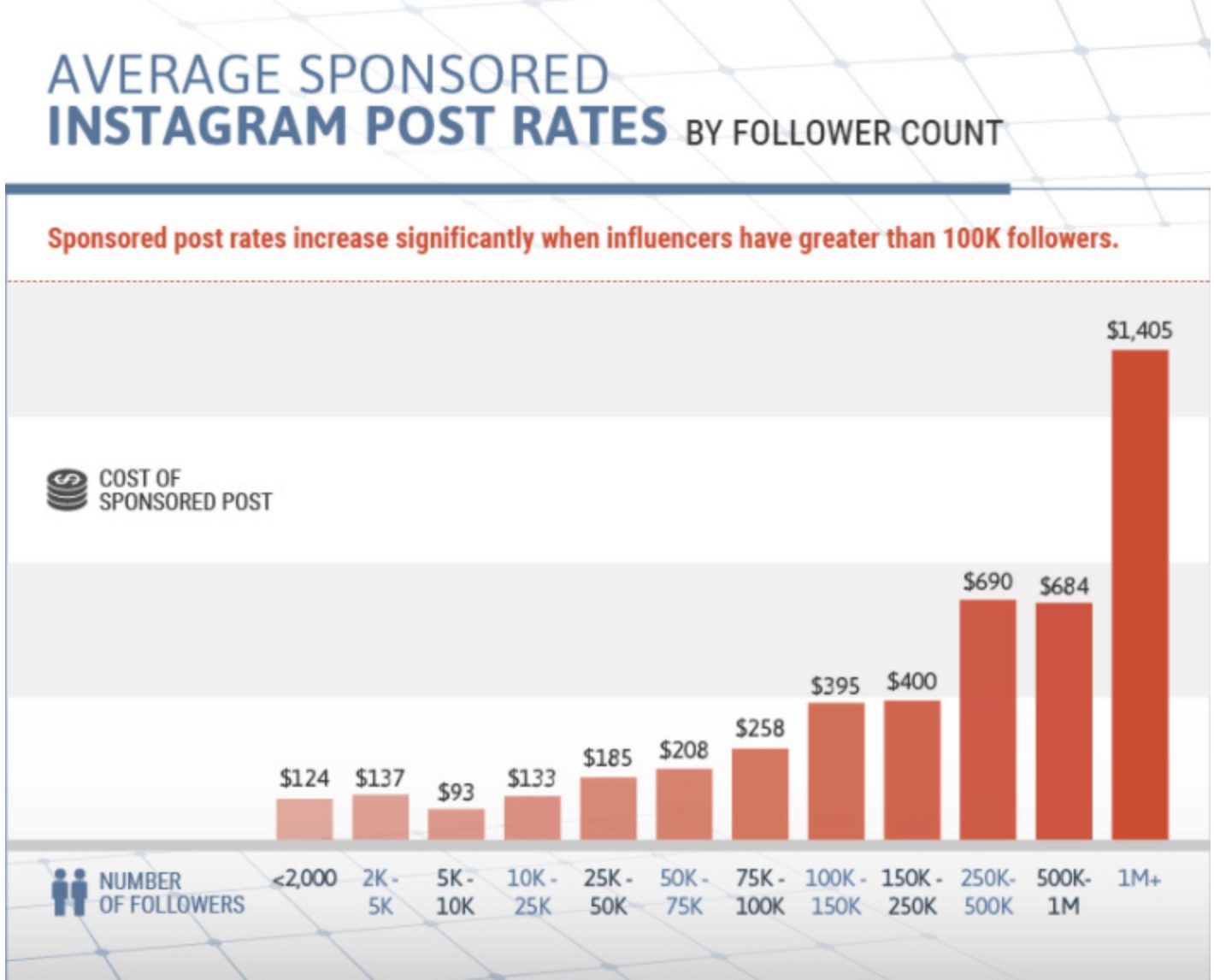 Lesson 2: Not All Verticals Are Equal
There are many parameters that influence the cost of an influencer program. One is followers, obviously, but the other is the industry vertical. Lifestyle verticals will almost always cost you more than arts or business ones. With the exception of beauty, of course, but that is partly because it is a saturated sector. All hail beauty bloggers!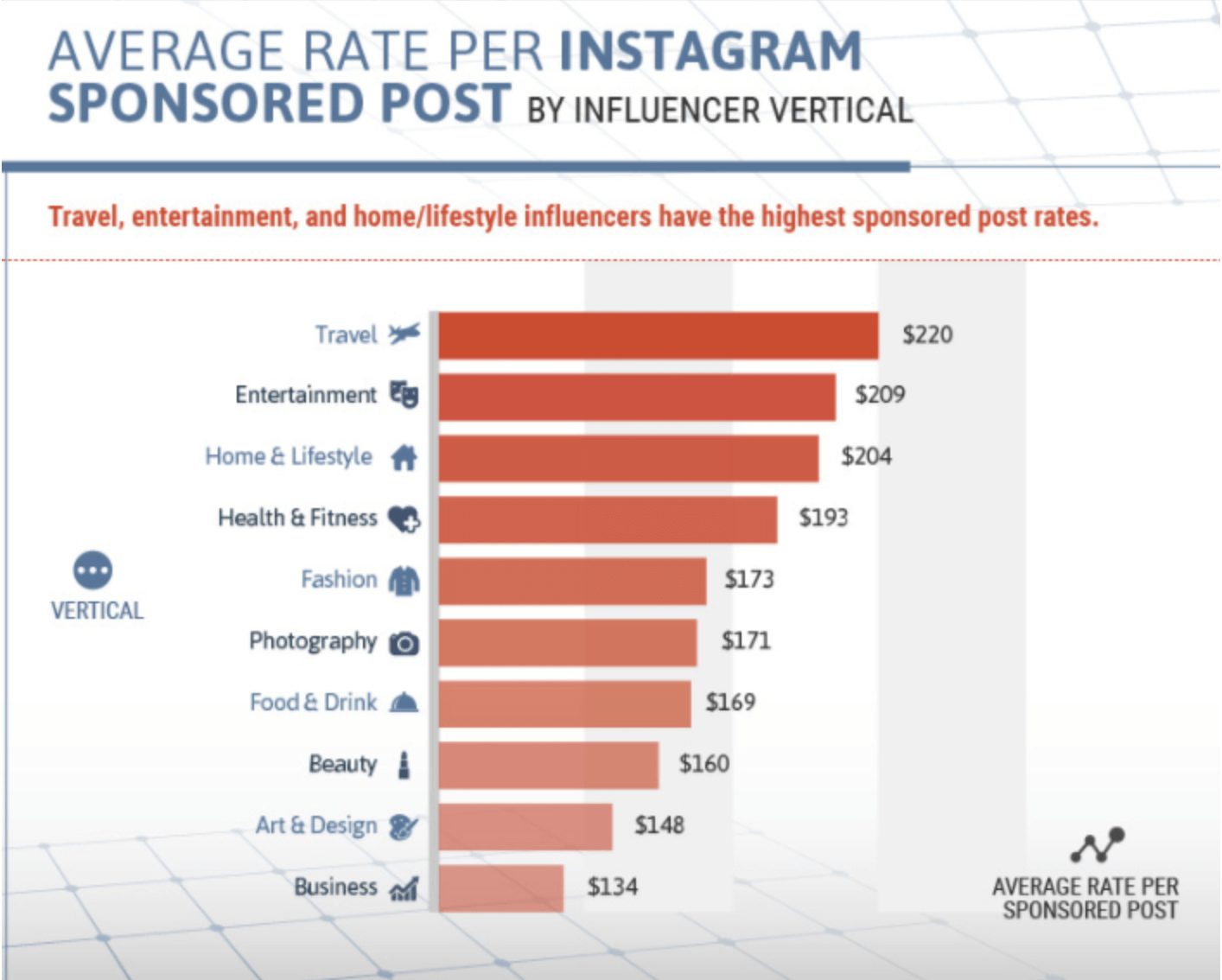 The unexpected side of things, however, is that lifestyle verticals will often generate lower engagement rates, reason being they large amount of followers they usually carry (see below,)

Lesson 3: Engagement Rates Decrease When Followers Increase
Again, this one is not one that will surprise you. The more followers an account has, the lower the engagement rates it will generate. But don't let this fool you, engagement rate is not the KPI you should go after when working with influencers. The total number of engagements, and even better, reach and impressions, are the real KPIs that will establish a successful influencer activation.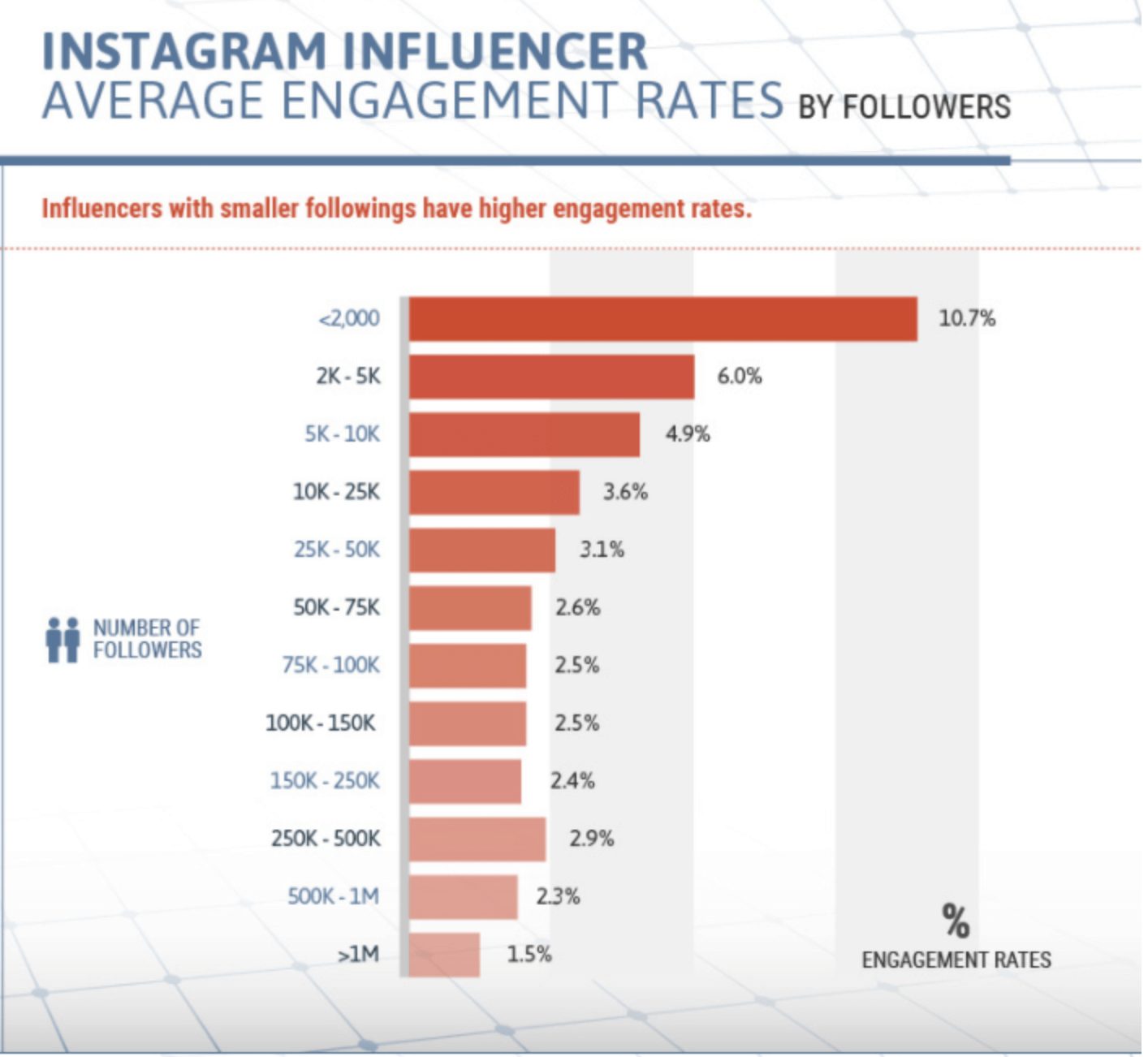 And yes, the amount of followers an account has depends directly to the vertical it addresses: entertainment and lifestyle attract large followings, business, arts and photography verticals usually count less followers. But since the latter account for higher engagement rates, it is something you will need to balance out.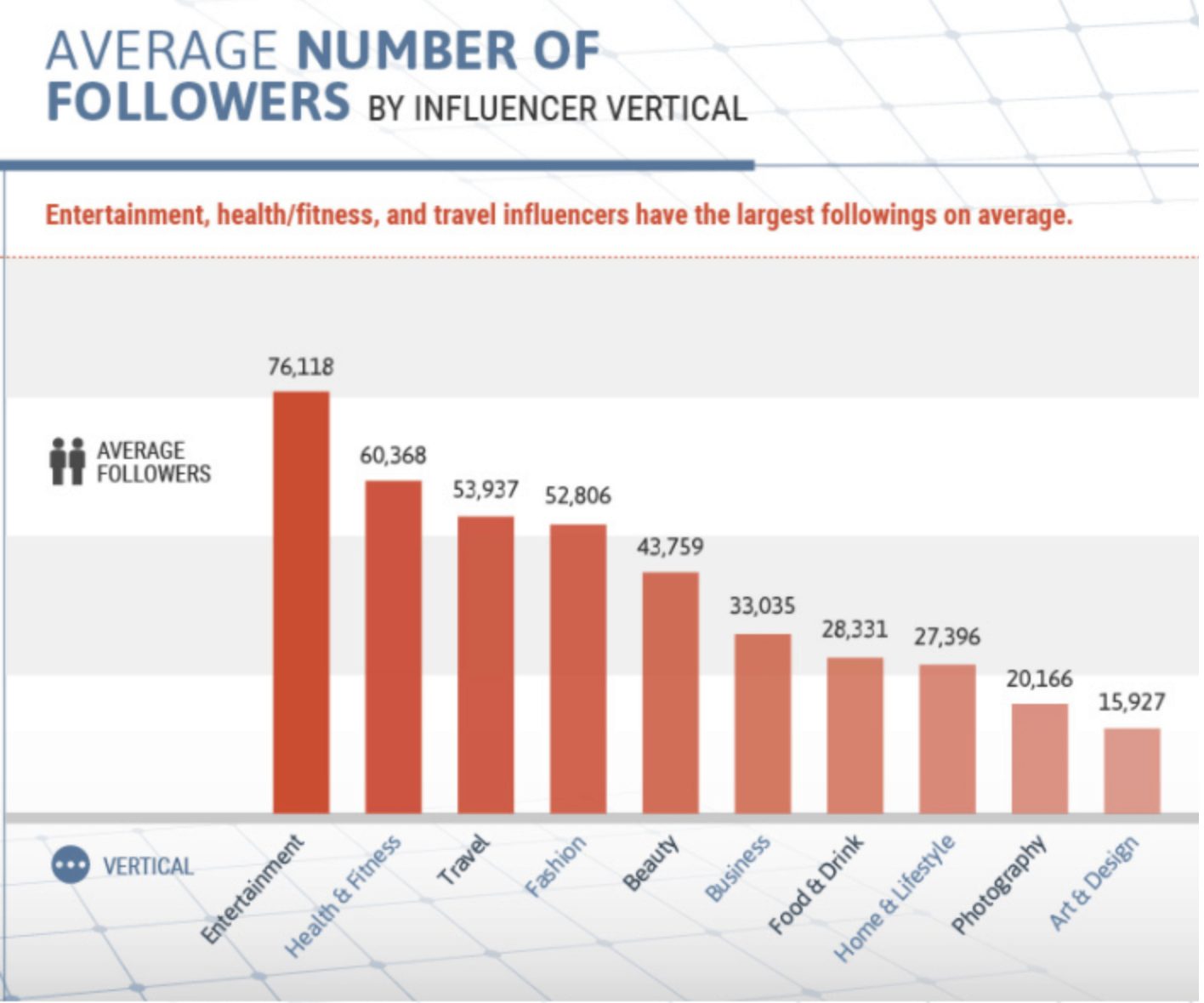 Conclusion
Engaging with influencers is and will always be a kind of marketing lottery. There is no saying how successful any post will be, nor whether it will result in direct sales for your business.
However, the information above could potentially help you choose the best influencers for your business vertical, by understanding what you are able to expect when engaging with them.
And remember: more expensive does not always mean better results.
---
You might also like
---
More from Experts Talk
---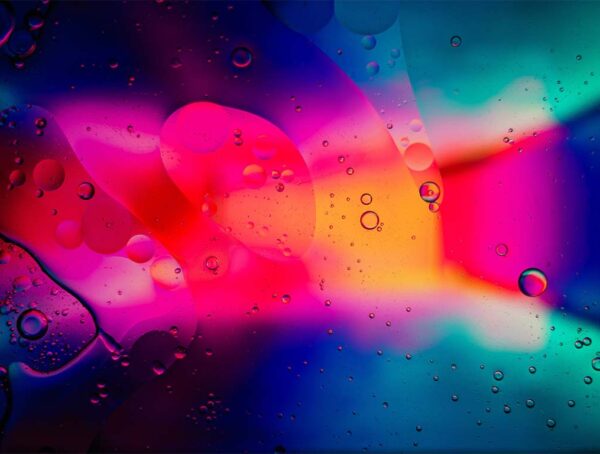 In this month's experiment, we set out to find out whether adding custom alt text on Instagram posts improves reach.