With the holiday season approaching, you need to make sure that you are setting your best foot forward. To do so, you need to be present in the right channels and make your presence known.
But how does one set up the perfect multichannel advertising strategy? This post will show you how to do that.
The fourth quarter – the biggest ad-spending quarter of the year – is packed with many opportunities to increase your sales. Such opportunities are Black Friday, Cyber Monday, and Christmas. The main challenge is identifying the right channel to invest your advertising dollars in and cut through the noise – ensuring you get your message in front of your audience.
Why Advertise Across Multiple Channels?
The truth of the matter is that people aren't present on only one channel! Whether they're looking to connect with friends and family, unleash their creativity, or research the answer to a question, people hang out on different channels. To reach them – especially during this quarter – you need to consider where your target audience is present.
Below are 4 channels you should invest your advertising dollars this year!
Facebook Ads Strategy for Q4
Being present on Facebook – with its 2.7 billion monthly active users (as of June 30, 2020), is considered necessary! Facebook is the perfect channel to deploy a full-funnel strategy to reach your target audience in whatever segment they are in their journey.
CPMs are indeed very high this quarter on Facebook, but here are few ways you can get more bang for your buck!
Invest in Video Ads
Run video view campaigns to warm up a cold audience (i.e., people who are unaware of your brand) and retarget the engaged viewers with conversion campaigns. Start with a video to reach more people cost-effectively, and guide them down the funnel with highly-targeted campaigns.
Add Dynamic Ads to the Mix
Don't forget to add Dynamic Ads to your ads mix! They yield great results and are great to re-engage people who have already been to your website.
PRO TIPS: Make sure that you are Facebook campaign-ready by downloading this Ultimate pre-launch Facebook campaign checklist. Also, see Facebook's recommendations on how to ace Q4!
Instagram Ads Strategy for Q4
With nearly 1 billion monthly active users, Instagram should be added to your advertising strategy this quarter. It's a visual-first platform, so ensure that your ads are highly engaging and attract user's attention. Foster selling opportunities by utilizing call-to-action links directly within Stories ads and by tagging products on Instagram posts and stories.
If you're not as agile with video production (time and budget can pose a serious constraint), use "video-like" creatives. BALR. created a video-like creative with only an image and animations and created a very profitable Instagram story ad for the Black Friday and Cyber Monday season. This goes to show that Instagram stories can be profitable if done right.
Be sure to include user-generated content, as people trust images created by other consumers more than any other content type.
PRO TIP: See how BALR. achieved a whopping ROAS  70X among their core targeting with Instagram Stories.
TikTok Ads Strategy for Q4
With CPMs and CPCs increasing immensely on Facebook, and Instagram, this might be a great time for you to invest your ad spend on newer platforms like TikTok.
Although TikTok is not a "small" platform with 800 million monthly active users, advertisers have yet to take advantage of it fully!
PRO TIPS: Get started with TikTok campaigns now. Test the waters and see what works and what doesn't in terms of ad formats and creatives. Use the data from your tests to perfect your TikTok ads. Be sure to choose an official TikTok Partner agency.
Also, get ideas on using TikTok during this year's Black Friday and Cyber Monday season by attending this webinar!
Things to Keep in Mind
Prepare and schedule your ads in advance. This way, you will ensure that they get approved (or disapproved) well in advance of the time you actually need them to run.
Determine your budget early on. It's true that – due to budget limitations – you may not be able to put your "ad-eggs" in many baskets. In this case, leverage the most effective platform. You can do so by examining last year's performance.
Harness influencer marketing, and align your influencer strategy with marketing channels such as TikTok and Instagram to extend your reach and increase visibility and impact.
What about you? Are you ready for #BFCM2020?
---
You might also like
---
More from Experts Talk
---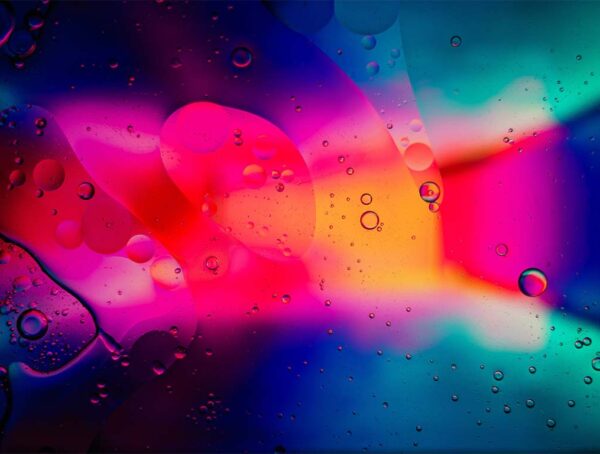 In this month's experiment, we set out to find out whether adding custom alt text on Instagram posts improves reach.