As day 1 of Facebook's F8 Developer Conference came and passed, we were there to cover all the announcements. 
F8 opened on April 30th and, as always, Mark Zuckerberg's opening keynote was the main interest for the thousands of participants who gather to learn what the social media giant has been working on. This year the theme is very clear. After months of trouble, Facebook wants to make sure everybody knows the company has learned its lessons, and is doing everything it can to never be involved in another privacy scandal.
So, "The Future is private." Zuckerberg opened by explaining how Facebook – and its family of apps – has to change, to fulfil both social and private needs, or as he said: "digital town squares" and "private lounges." So what does this mean really?
Well, Facebook is mapping out six principles it will apply to everything it does over the next few years:
Private interactions – the right for everyone to interact without anyone "watching."
Encryption – integrate end-to-end encryption throughout the Facebook experience.
Reduced permanence – making sure what you post today will not come back and haunt you in the future.
Safety – everybody has the right to feel safe when using any of the Facebook "family of apps."
Interoperability – all apps in the Facebook family should work together.
Secure data storage – ensuring that data is secure and cannot be seized by anyone – including governments, and Facebook itself.
Now here is a summary of the 5 main key takeaways from Zuckerberg's opening keynote:
1. Facebook Messenger, rebuilt from the ground up
Facebook is rebuilding Messenger to be faster, simpler to use, more reliable and more secure. MB5 will be 2x faster and 7x smaller than other leading messaging apps. It will load in under 1.3 second and weigh in at under 30MB (for reference the current version is over 130MB, WhatsApp is at 93MB, while most other messaging apps are over 230MB).
Facebook is also working to make "secret" conversations the norm, with end-to-end encryption being the default mode.
2. WhatsApp will become even safer with increased privacy.
Even the safest and most private of all Facebook apps is getting a privacy upgrade. Zuckerberg also announced new features like secure live location sharing, improved business functionalities like product catalogs and better payment solutions, which will allow companies to conduct business online without even needing a website.
3. Groups will be the core Facebook experience
Groups will be present throughout your experience on Facebook, from News Feed to wherever else you engage with your friends, family and businesses. Today over 400M of us take part in meaningful Facebook Groups, and Facebook will work to ensure all Groups are safe for users to engage with.
4. Facebook is getting its first real revamp in 5 years
Both the mobile app and website versions are getting a new layout. Forget the dominant blue colors – the new Facebook is coming with a clean white design (although Facebook is introducing a new dark mode for both mobile and desktop!)
FB5 is coming with some cool new features like the ability to "save" where you left off in News Feed so you can always come back to what matters the most to you. The new app layout is rolling out to users in the US right now.
5. Instagram opens up shopping to Creators
Instagram will also improve the entire shopping-on-Instagram experience and you will now also be able to buy directly from your favorite Creators. With Instagram checkout, there will be no need to ever leave the app now.
Stories are getting an upgrade with a new "Creator Mode" that lets you share the things you love the most (stickers, quizzes, etc) without the need to take a picture first. Just in time for the new "Donate Stickers" that will let you support the causes you care the most about.
Exciting times.
---
You might also like
---
More from Experts Talk
---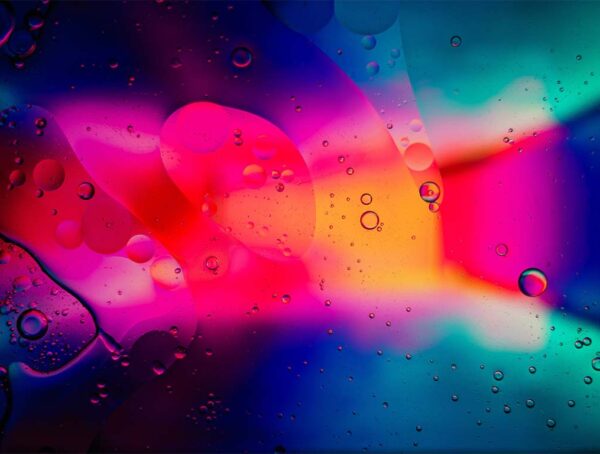 In this month's experiment, we set out to find out whether adding custom alt text on Instagram posts improves reach.