Social media isn't for the faint-hearted. With the sheer mass of updates, shared content, ads, and billions of users it's virtually impossible to always be available at the right time. And this is where social automation plays its role so well.
It allows you to be seen, without being actively online.
This kind of technology makes our lives a little easier, and everyday activities run efficiently, so it's no wonder that automating social efforts has just become the norm.
But, simply relying on automation tools can be pretty risky too. Letting your audience know that there are real people behind your accounts is equally as important as sharing valuable content. It's not about one replacing the other… it's all about finding a balance between automation and hands-on community management. Don't let automation ruin your reputation.
So, follow these tips:
Do: Automate Content And Figure Out The Best Times To Post
There are plenty of tools that will create a schedule for you, so that your content reaches people when they're actually online, and ready to digest it! Use this to your advantage so that anything you post gets the level of engagement that you're looking for. From Buffer to Hootsuite and Audiense, spend a reasonable amount of time searching for and testing a tool before you decide whether it really works for you.
Do: Make Your Messages Sound Human
No one wants to feel like they're speaking or listening to a machine. Automation isn't supposed to replace one-to-one human interaction on social media. Remember that it's just a tool to make it easier to manage multiple networks at once. Spend some time really considering what your brand's tone of voice is, and how this can be achieved in 140 characters or more. It's really important that your audience sees a post, and recognises your tone as quickly as they would your logo.
If you like our stories, there is an easy way to stay updated:
Follow @wersm
Do: Share A Variety Of Content
Don't fall into the trap of sharing the same thing over and over again. Yes, articles can be incredibly enlightening, but there are other types of content that are equally (if not more) engaging. Make an effort to share videos, infographics, quotes, GIFs, and text updates.
Don't: Automate Conversation
Auto replies and direct messages can be incredibly frustrating for the people who receive them, for several reasons.
They feel spammy,
People know it hasn't been sent directly by a real person,
As they are sent to multiple users, it is incredibly difficult to make them feel personal.
Don't irritate people before you've had a chance to connect with them. Start by building genuine relationships with community members, and then at a later stage you might want to consider integrating automated messages to a set of targeted users.
If you like our stories, there is an easy way to stay updated:
Follow @wersm
Don't: Forget That Tone Varies Across Different Social Platforms
While you may want to share the same article on Twitter and Facebook, that doesn't mean that it should be done in the same way. Many automation platforms allow you to create a single message for all of your networks at once. But messages have to be catered to the many different audiences, their expectations and needs. What needs to be said on Twitter in 140 characters, will be completely different to Facebook and LinkedIn.
Don't: Automate Content That You Haven't Read/Watched/Listened To
A great headline doesn't necessarily mean that you're about to read an amazing piece of content. And unfortunately, clickbait does exist! The last thing you want to do is damage your reputation by sharing content that leaves people feeling pretty disappointed (or even offended). Always make time to go through what you're sharing. so that you're remembered for all of the right reasons.
If you like our stories, there is an easy way to stay updated:
Follow @wersm
---
You might also like
---
More from Experts Talk
---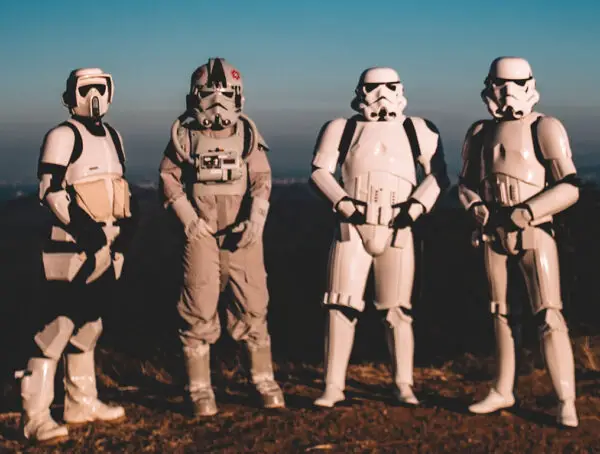 In this month's social media experiment, we set out to find out what LinkedIn pods are and whether they actually …