If you're an advertiser using Facebook, and it's lead-generation you're after, here's some very useful information for you courtesy of Nanigans. Ready to find out which is the best time of the week to run lead generation?
Facebook Marketing Partner, Nanigans found that brands that are using Lead Ads to generate leads, should advertise heavily early in the week. Ad spend goes down and conversion rates rise on Sundays and things change after Wednesday. Average cost per lead is lower early in the week, and gets expensive on Thursday and after.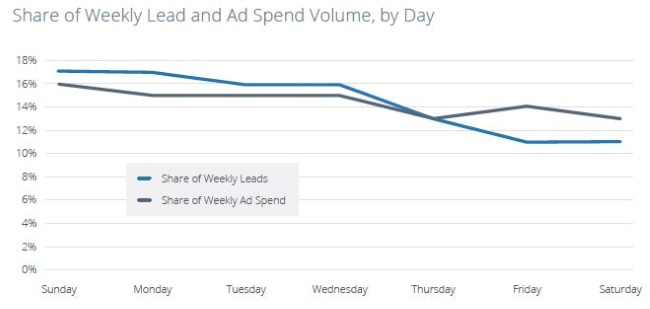 The best day for conversion rates is Wednesday, and the worst is Friday. Conversion rates on Fridays are actually 22% lower than their peak on Wednesday.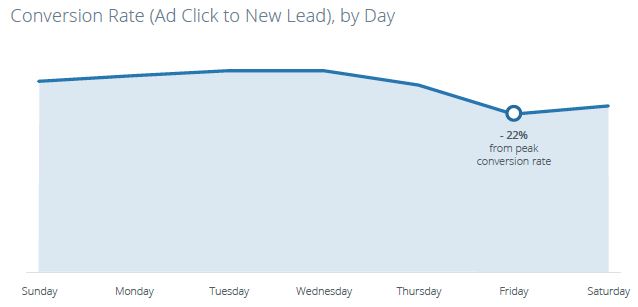 Similarly, cost of conversion is 38% higher on Friday than it is at its lowest on Wednesday. Message here? Get out there early in the week!
If you like our stories, there is an easy way to stay updated:
Follow @wersm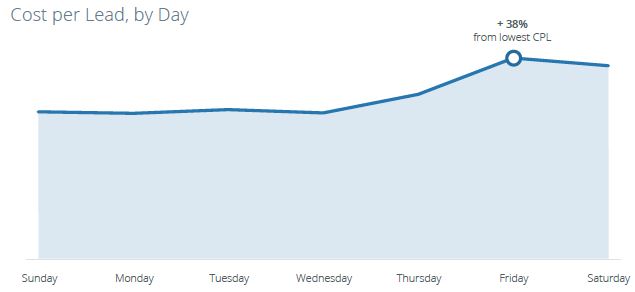 If you like our stories, there is an easy way to stay updated:
Follow @wersm
Advertisers expecting to see lower CPMs on Lead Ads will be a little disappointed. CPM cost has risen 30% during 2015 and many advertisers have also seen their CPM increase up to 50% overall. Also, mobile is the way to go. Nanigans found that 80% of ads are served on mobile devices – additionally, over 70% of ad budget for lead generation in the US goes to mobile.
Of these trends, Nanigans explained that,
[quote]Throughout 2016, many of these same marketplace trends will likely continue. Earlier in the week will remain the most active and lucrative days for lead generation on Facebook, with higher conversion rates and lower costs on a per-lead basis.[/quote]
Lead ads are becoming more and more popular ever since they were launched, but advertisers should not just expect the same results as some case studies. Lead generation will certainly depend a lot on "specific business conditions and campaign strategies". There is a lot of testing and data-analysis involved in getting the best results in different industries.
If you like our stories, there is an easy way to stay updated:
Follow @wersm
The tools that Facebook is giving advertisers now are constantly evolving, and thus they should certainly be increasing campaign efficiency.
Nanigans also explained trends for 2016,
[quote]However, new innovations will continue to influence campaign performance and unlock higher potential return on investment. Adoption of Facebook's carousel ads for lead generation is growing significantly. Moving forward, Facebook will also continue to optimize its new lead ads, which streamline the form submission flow to help improve conversion rates. [/quote]
If you're interested in the report, you can download it here.
---
You might also like
---
More from Experts Talk
---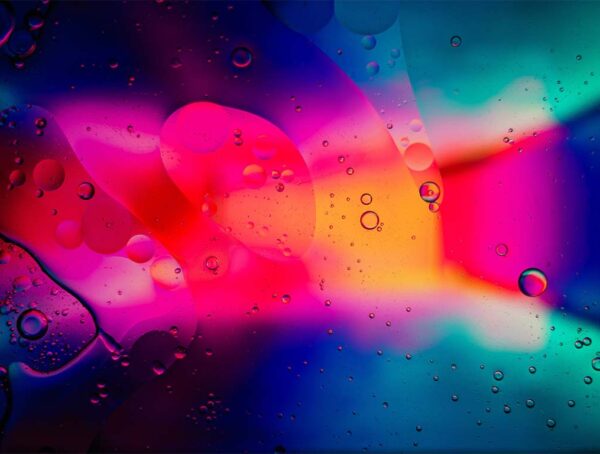 In this month's experiment, we set out to find out whether adding custom alt text on Instagram posts improves reach.