YouTube has released an Ads Leaderboard ranking the top 6-second brand ads that were shown on its platform.
The Ads Leaderboard regroups the top 6-second ads that were shown on YouTube between July 2017 and July 2018. The rankings were determined by a combination of a creative rating survey led by Ipsos, and an algorithm that factored in views and engagement on the video ads.
In a commentary, YouTube explained that most of the ads which scored high in this ranking were specifically created for the 6-second format.
So if you thought you could repurpose any content for any format, maybe it's time to review your content strategy.
The top 10 6-second YouTube ads for this year are:
1. Reese's – Egg Season
Brand: Reese's
Creative Agency: Anomaly
Media Agency: Universal McCann
2. K9 Advantix® II Flyswatter Commercial
Brand: BayerUS
Creative Agency: VML
Media Agency: Consumer Orbit
3. Rice Krispies Treats Holiday Santa Sleigh
Brand: Rice Krispies
Creative Agency: Leo Burnett
Media Agency: Starcom
4. How Does Keebler Make Each Perfectly Fudgy Fudge Stripes Cookie a Masterpiece?
Brand: Keebler
Creative Agency: Leo Burnett
Brand Agency: Starcom
5. 2018 Gorilla Tape Commercial
Brand: Gorilla Glue
Media Agency: Empower Media Agency
6. Sargento® 100% Real Natural Cheese Slices
Brand: Sargento Cheese
Media Agency: iCrossing Chicago
7. Duracell | Slamtone
Brand: Duracell
Creative Agency: W+K
Media Agency: Spark
8. SONIC Cookie Jar Shakes "Marriage" Bumper
Brand: Sonic Drive-In
Media Agency: Zenith Atlanta
9. The BBQ Pizza Stack
Brand: Pringles U.S.
Creative Agency: Grey
Media Agency: Starcom
10. Dominos A Little Of This
https://www.youtube.com/watch?v=Igs-Q-3wc2o
Brand: Domino's Pizza
Creative Agency: CP&B
---
You might also like
---
More from YouTube
---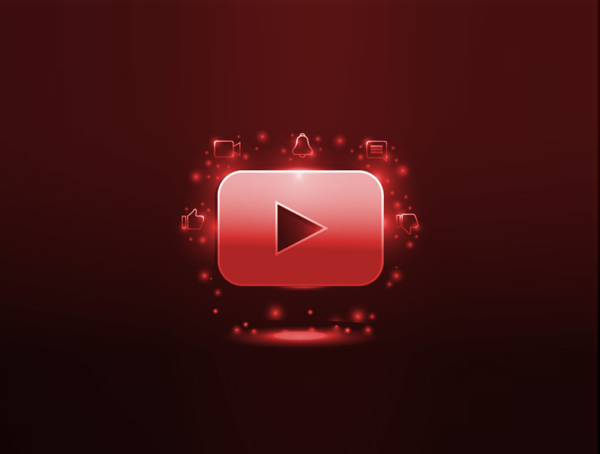 The YouTube Partner Program will now be open to creators once they reach 500 subscribers, allowing smaller creator to monetize …