Telegram, the leading end-to-end encryption chat platform, is introducing two new modes, Slow and Silent, which will help group chat admins and users conduct less cluttered conversations.
Telegram has grown to 200 million monthly active users since it was founded in 2013. With that kind of growth, there come problems, especially for group chats. Acknowledging the need for better functionalities, the app now offers two new modes – Slow and Silent – in an attempt to organize the chaos that can occur when thousands of users chat in real time.
With Slow Mode, group admins can have more control over the frequency of posts by users. By going to the permissions page, admins can choose how often users are allowed to post on group chats and set specific intervals, varying from 30 seconds to up to 1 hour.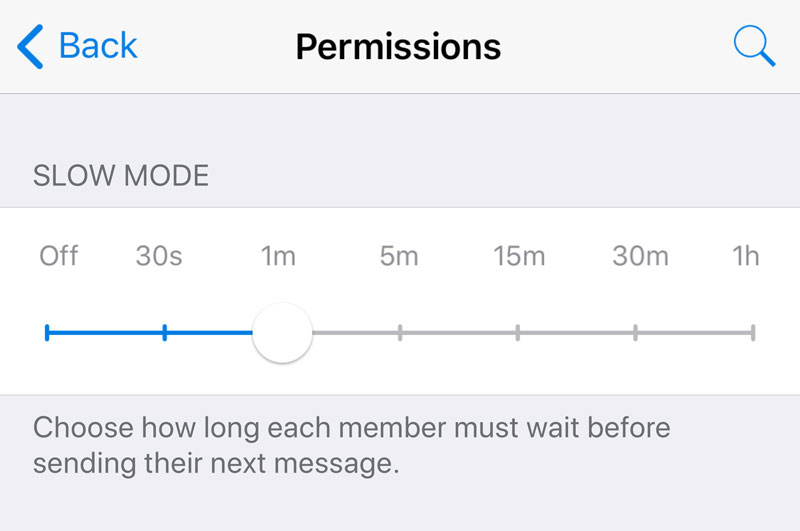 When an admin activates "slow mode," users will have to wait until they can send the next message, while a timer informs them about the time elapsed.
With this feature, Telegram aims to combat spammy group chats and raise the value of each individual message.
Another new feature, "Silent mode," allows users to send messages without a notification sound. While the message will trigger a notification on the recipient's screen, it will remain silent. Perfect for communicating after hours, or when someone is trying to focus, "silent mode" can be activated by holding the Send button when sending a message.
Another cool feature is custom Admin Roles. Group admins can set their own title and get creative with it. The labels will be shown in the text bubble, right next to the user's name. To activate this feature, admins have to edit the admin's rights in Group Settings.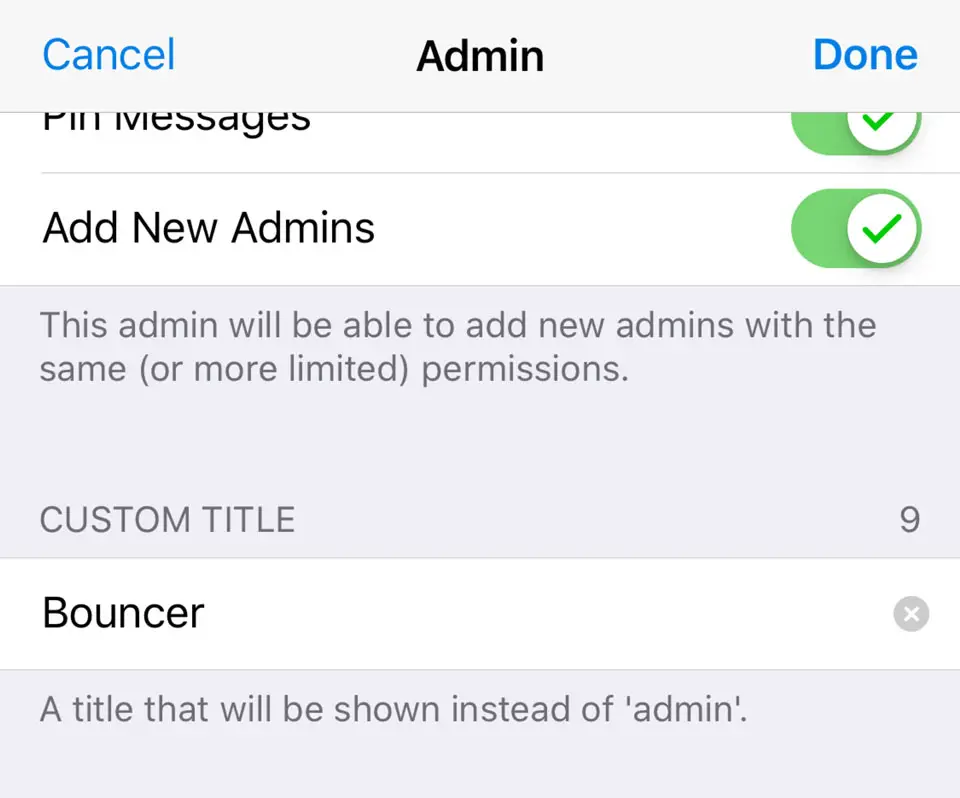 All these features, as tiny as they may seem, may be able to promote orderly conversations on the platform and bring peace-of-mind to admins who use it for their personal and professional communications.
---
You might also like
---
More from Other Platforms
---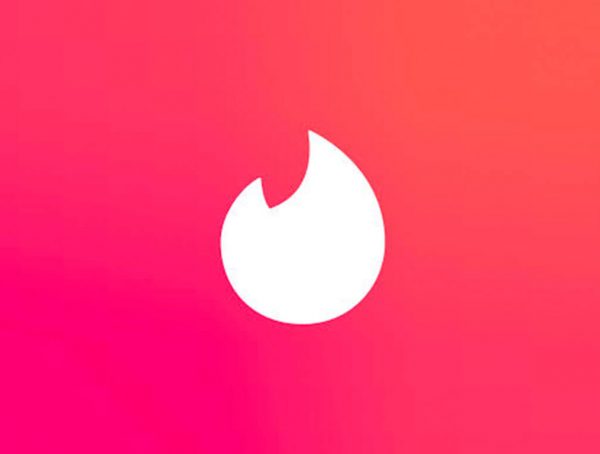 Tinder says it will remove social profiles from bios as part of its updated community guidelines to keep the dating …