Pop culture, '50s America, A-level social media marketing, a highly-coveted clothing collection and a generous dose of unexpected scandal, make Ted Baker's 360° shoppable sitcom!
Fashion whiz Ted Baker and team are always a safe bet for a guaranteed creative surprise. Who would've expected for the brand to drop a Stepford-Wives picture-perfect digital *sitcom* for crying out loud that not only would be 100% shoppable but would turn out to be social media catnip for its devoted audience? Well played Ted Baker, well played.
"Keeping up with the Bakers" successfully taps into pop-culture frenzies, directed brilliantly by Crowns and Owls (who brought to life "Mission Impeccable" – last fall's waters-testing shoppable short movie, powered by Guy Ritchie as well).  Though the scenario isn't a fresh-out-the-oven narrative, its purpose and function undoubtedly are.
The story goes like this: a fairly quiet, suburban town welcomes the well-polished, dressed-to-the-nines Baker family; two adorable kids, one ridiculously beautiful couple. The characters were introduced to Ted Baker's Instagram community one month prior to the official launch, hashtagging each post with #meetthebakers.
This virtual neighborhood (created by the creative agency, Poke) was really meant to be an interactive environment and the fact that it manifested itself behind a screen didn't stop the TB team one bit, as its online community would bring everything to life (and would also take the collection home!).
Daily challenges would appear on Ted Baker's Instagram account, calling the followers to take action by uploading their own content, appropriately #-ed, in order to unlock and win prizes. An ingenious marketing strategy couldn't have left the ephemeral Insta stories out of the ball court, thus this feature acted as the virtual town's gossip channel, announcing daily the winners of the prizes and giving the audience its dose of a good ol' scandal gossip!
Besides the masterful creative weaving of the concept into the brand's social media, lies a significant technological innovation that shouldn't go unnoticed: the entire 360-degree virtual campaign is powered by Wirewax, which green-lights this shoppable solution to be viewed on desktops, tablets and mobile devices, on Ted Baker's official website and on its official retailers' – ASOS.com (UK) and Nordstrom.com (North America).
YouTube and Google Cardboard allow the viewing and navigation through the Bakers' digital abode but do not support the shoppable functionality as of yet, but the fun still remains!
Which member of the Baker family is your favourite? Share!
---
You might also like
---
More from Lifestyle
---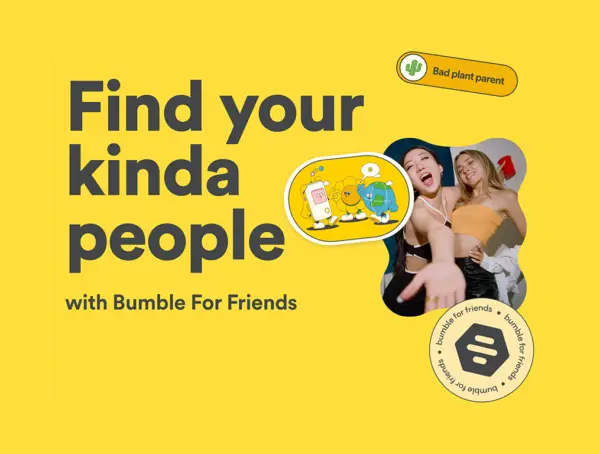 Dating app Bumble said it is testing a separate app, Bumble for Friends (BFF) in select markets to help users …