The future of IoT is taking an interesting turn, as Google and fashion conglomerate H&M's digital fashion brand, Ivyrevel, join forces for a fashion-first. 
"Sign up for a chance to win your own Data Dress". When the pop-up sign-up box on Ivyrevel's website goes with a copy of *this* caliber (and if you're obsessed with anything digital like me) you don't need any time to browse and decide if it's enticing enough; you sign up! To be completely honest, I sometimes live under a rock, and in this case I was completely oblivious of Ivyrevel. Let alone it being a branch of H&M.
But it recently got my attention with a potentially game-changing announcement: What if someone put an end to the age-old question "What do we wear today?" It would take a data legend and a fashion household name for it to be officially laid to rest. Turns out, it does. Google teamed up with Ivyrevel for an app that will lead our #OOTD.
Fashion's aim to allow individual expression formed the basis, as the duo came up with an app that learns from your activity and phone data, only to come up with a dress design that makes you, you. Pretty great, right?
[quote]Magically, art and code working together. Simply install our app on your phone which translates a week of your life into a one-of-a-kind design.[/quote]
The app itself (to be released later this year) steps into the role of a new acquaintance, only that now you won't do any talking. Who you are, what you do and what you like, is gathered through your mobile activity. The only action on your behalf, is the selection of the occasion for which the custom dress is needed… and boom! Seven days later, the #bigreveal will present you with the new-age wonder. Starting price is $99. Will you order? Will you pass? It's up to you.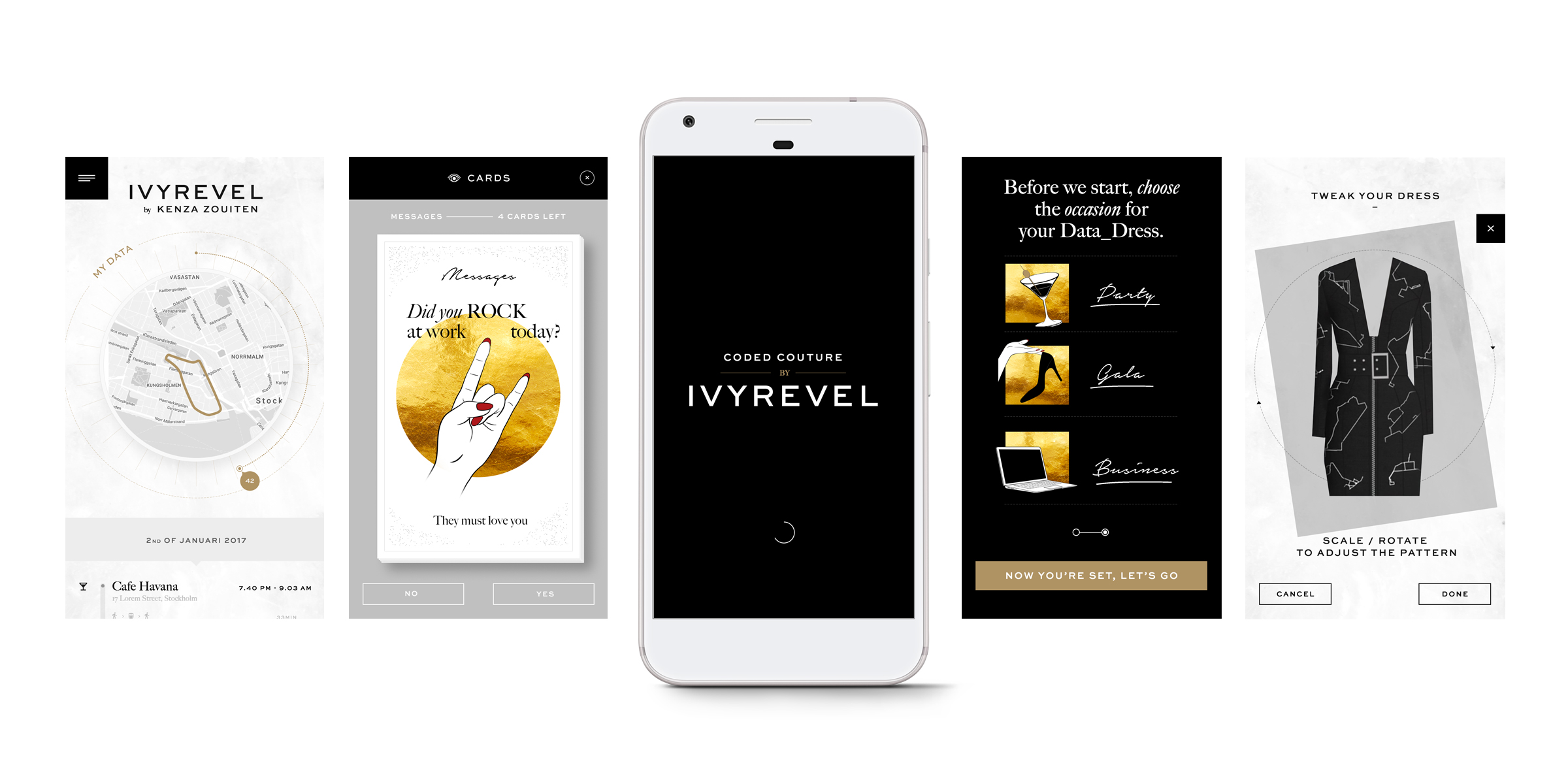 Until the app is officially released though, we have two choices: Either subscribe, in the hopes of *winning* a real-life fashion unicorn (yes, this is an actual option) or pitch a "Build A Dress And We'll Reveal Your Personality" kinda quiz at Buzzfeed, because let's face it, we can't live in such agony.
Take a look at the Data Dress campaign video and tell us: "Would you give it a go?"
---
You might also like
---
More from Lifestyle
---
You probably never thought about it, but Pornhub spray paint is a thing, thanks to a new collaboration with Art …