There have been a lot of hard conversations about the role of social media in radicalisation and subsequent terrorist attacks. While most of the time we're reporting on how platforms compete against each other, this time around we're going to look into how they come together to fight against this alarming phenomenon. 
On Monday Facebook, Microsoft, Twitter and YouTube announced the formation of the Global Internet Forum to Counter Terrorism. The aim of the Forum is to limit access to internet services to potentially threatening individuals. So far, all social media networks and technology platforms have set out their own individual blueprint on how to counter terrorist threats. However, it's the first time action is being taken on a collective and summit level, which is very encouraging.
The Forum's actions will be founded on initiatives already established by various public sector organisations, such as the EU Internet Forum and the Shared Industry Hash Database. Morever they will be aligned with discussions with the UK and other governments and the conclusions of the recent G7 and European Council meetings.
The work of the Forum will be focused around three main pillars:
– Technological solutions: The Forum will work together in joint technical work which will cover, but not limited to, the improvement of machine learning services to identify and prohibit suspicious content, and transparency of reporting services when it comes to content removal.
– Research: The Forum commits to joint research to influence policy making and inform shareholders about counter-terror efforts.
– Knowledge-sharing: A very important aspect of the work that the Forum will perform is to engage with organisations and specialists in order to exchange knowledge and insights on counter-terror practices. The Forum will work with smaller companies to help them track and tackle terrorist and extremist content online. Moreover, it will facilitate the development of best practices to identify and counter extremism and online hate, while respecting freedom of expression and privacy. Last but not least, the Forum will explore the ways in which it can foster and empower counter-speech within organisations.
The Forum will also hold workshops around the globe to further strengthen and channel its work.
---
You might also like
---
More from Tech
---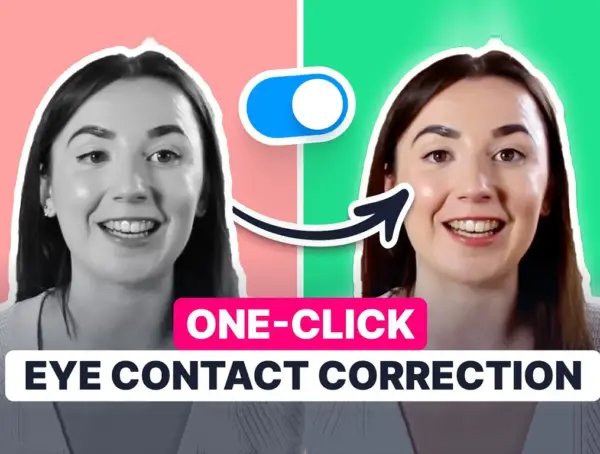 How many times have you struggled to keep eye contact with a camera when filming a video and reading off …