Snapchat is collaborating with the Los Angeles County Museum of Art to bring five augmented reality monuments to Los Angeles.
In celebration of the International Day for Monuments and Sites later this week, Snapchat is sharing news of the first projects that will be part of a multi-year LACMA x Snapchat initiative – Monumental Perspectives – which was announced in December.
As explained by the recent announcement, Monumental Perspectives brings together artists and Snap Lens Creators to create "five new augmented reality monuments that explore history and representation for communities across Los Angeles." The experiences have been designed for locations around the city and can be viewed through the Snapchat Camera.
These locations include LACMA, MacArthur Park, Earvin "Magic" Johnson Park, and Los Angeles Memorial Coliseum. Users who are in the area of these locations are able to find the virtual monuments on the Snap Map. Other users around the world can also view the monuments from their mobile devices by visiting lacma.org/monumental.
The goal of this collaboration is to use an immersive medium like AR for advocacy and representation, empowering artists and Lens Creators, alike, and "support their desire to share untold stories through a new lens."
Monumental Perspectives AR Projects
Take a look at the five initial AR projects as part of Monumental Perspectives.
Mercedes Dorame's immersive Portal to Tovaanger, which explores past, present, and future worlds for Indigenous presence in contemporary Tovaangar (Los Angeles), built with Sutu, a Snap Lens Creator.
I.R. Bach's Think Big animations designed to inspire self-reflection, built with James Hurlbut, a Snap Lens Creator.
Glenn Kaino's path of generational stories of connectedness along the 1932 L.A. Olympic marathon route, built with Snap Lens Creator Michael French, called No Finish Line.
Ruben Ochoa's homage to the shared history of street vendors in L.A., built with Sallia Goldstein, a Snap Lens Creator, called ¡Vendedores, Presente!.
Ada Pinkston's memorial series paying tribute to Biddy Mason, built with Snap Lens Creators Charles Hamblen and Sutu, called The Open Hand is Blessed.
---
You might also like
---
More from Snapchat
---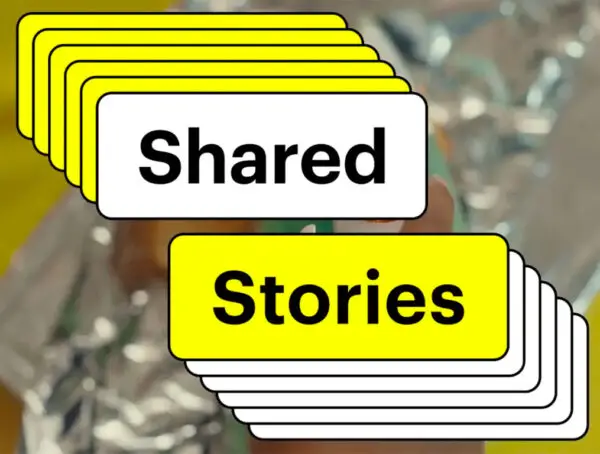 Snapchat shared stories will let users who have been added to custom stories invite their own friends to contribute. Custom Stories …