Weeks after launching its own in-app store, Snapchat hit a new high, showing its e-commerce potential and selling the new (unreleased) AIR Jordans in a matter of minutes!
Nike just became the first brand to sell a product directly through Snapchat. The lucky few who attended the brand's NBA All-Star game after-party had the opportunity to scan exclusive Snap codes to purchase the Air Jordan III "Tinker" shoe. The whole purchase took place within Snapchat, through its recently-launched in-app store. The shoe sold out in 23 minutes.
The activation was built in partnership with Shopify, Darkstore, and R/GA and demonstrated how augmented reality, e-commerce, and a more traditional offline event could make out the perfect mix to drive explosive sales. More than anything, it was a proof of the value of the newborn Snap Store.
"What we launched with Snapchat and Nike was a preview of what will become a paradigm," said Lee Hnetinka, CEO of Darkstore. "Imagine an ad on a bus stop with a Snapcode, or a Snapcode on an advertisement or next to a product in a store, and it is delivered within hours. That's what Snapchat [and] Darkstore enables."
The hype began during the NBA All-Stars game. Snapchat users around the Staples Center gained access to a special 3D AR world lens filter of Jordan (1988 version), taking off from the free-throw line in the slam dunk contest (which he actually did during the 1988 NBA All-Stars Slam Dunk contest – check the story here.) Users got to browse around the filter and tap to see Jordan change into the 2018 NBA All-Stars uniform, wearing the new AJ III Tinkers.
"What I love so much about [the world lens filter] and about ad products in general and AR, is it marries the ability to drive business impact in a way that's insanely engaging and innovating," said Jeff Miller, global head of creative strategy at Snapchat.
Later, during Nike's after party, Snapchat revealed the special Snap codes that would take users to the Snap Store and buy the sneakers. Even more impressively, the shoes could then be delivered within two hours (powered by Darkstore.)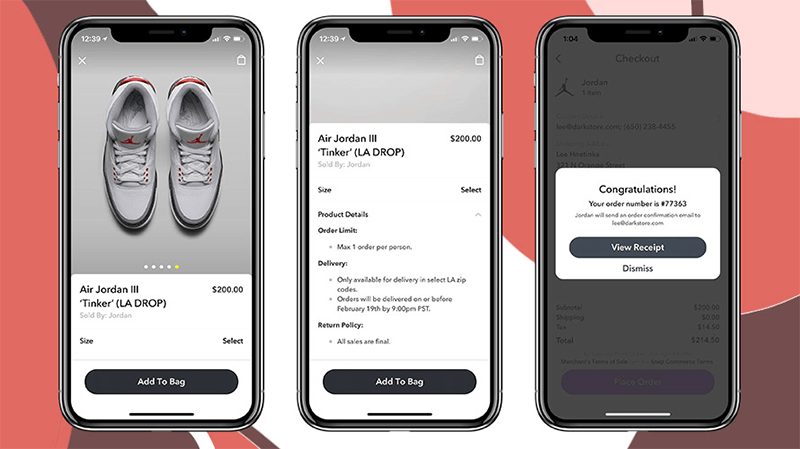 Nike declined to share how many pairs were sold – and the world lens filter was one of the most popular ever (in terms of average length of use.)
The future of e-commerce is here. And Snapchat is leading the way.
---
You might also like
---
More from Snapchat
---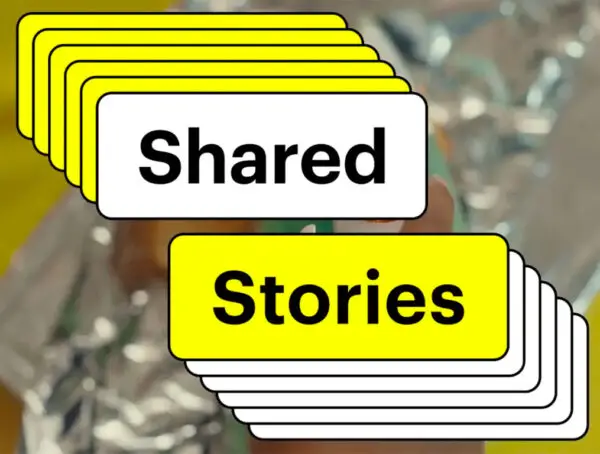 Snapchat shared stories will let users who have been added to custom stories invite their own friends to contribute. Custom Stories …