Snapchat has announced "Solutions in a Snap: Commerce," the first in a new content series where advertisers hear directly from Snapchat experts on how to drive business results on its platform. 
If you're confused about what advertising opportunities you have with Snapchat, here's your chance to clarify. The new "Solutions in a Snap" video series launched by Snapchat last week allows you to hear directly from the experts on how to achieve specific goals and about which products, tools, and tips can help you achieve them. The first episode of the series focuses on commerce, allowing you to learn about how to engage an audience of mobile-savvy shoppers using new formats and tools to "create immersive and effective shopping experiences on Snapchat."
"Solutions in a Snap: Commerce" will start by looking at Story Ads, a flexible format that allows advertisers to reach their audiences with branded tiles in the Discover feed. With just one tap, users can visit a collection of 3-20 Snaps, and can even swipe up on each Snap in the Story to learn more about the product or make a website visit. On the other hand, the fullscreen Snap Ads format can help you drive product sales. It appears to users as a fullscreen mobile video or image between Stories. Viewers can swipe up directly to a website or specific place within an app.
Collections ads – Snapchat's newest format – while similar to Snap Ads, they provide more ways to showcase products, with the ability to add up to 4 products as thumbnails. This gives users "a tappable, frictionless way to learn more details or buy the item they like." As with the other formats, Collection Ads also appear between Stories.
Using the Snap Publisher tool, advertisers can easily create these "engaging, mobile-first formats" and can then launch their campaigns in Ads Manager where they'll be able to set up a flow that targets, measures, and optimizes towards their business goals.
Each video in the series is short but in-depth enough to get a good overview of each ad format. You can find out more about the series here.
---
You might also like
---
More from Snapchat
---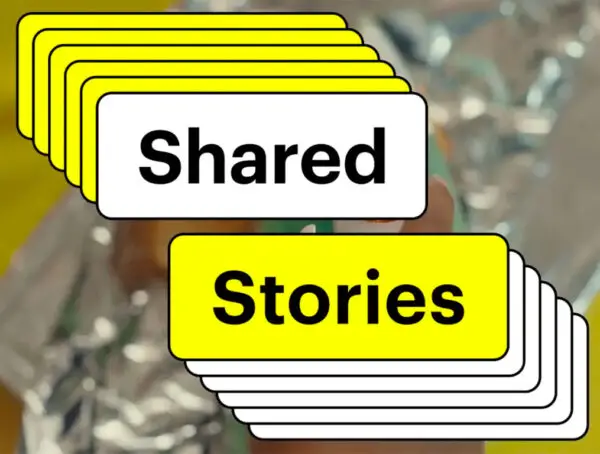 Snapchat shared stories will let users who have been added to custom stories invite their own friends to contribute. Custom Stories …