In its attempt to further monetise video content on its platform, Snapchat is now telling advertisers to buy bigger packages of ads to bundle them sequentially.
According to multiple sources, Snapchat is pitching advertisers a new package of ads – sequenced messaging. Essentially, Snapchat wants advertisers to run longer video ads, breaking them up in chunks – and running these sequentially. As a bundle, the video ads work in a series, running within Snapchat Discover. Each bundle will tell the same story.
A digital buyer was recently quoted by Adweek's Lauren Johnson, as saying
[quote]Think about taking a 30-second asset and getting it cropped up into three 10-second spots. I'm going to buy three back-to-back ads, and I'm going to tell this sequential story,[/quote]
Sequenced messaging is already used a lot in advertising today, but this is perhaps the first time any platform has encouraged advertisers to buy a specific product like this. Apart from Facebook's Canvas or Carousel ads – which aren't the same thing. Laura Johnson also explains the main difference.
[quote]Snap's pitch has a twist. Instead of relying on complex tagging, tracking or pools of audiences, sequenced messaging ads are bought as a takeover of a Discover channel with contextual targeting.[/quote]
Also, sequenced messaging is sold directly through Snapchat and not through its API, which means that it will be essentially available for a very select few big-budget advertisers. However, Snapchat told Johnson that
[quote]sequenced messaging is open to all advertisers but added that the app's audience buys—which include look-alike, interest and email list targeting—are the most popular types of ad packages.[/quote]
Advertisers who have used the new ad package are mainly entertainment brands like movie studios. For now, sequential ads are available on video ads, but we can also see them coming to other formats soon.
---
You might also like
---
More from Snapchat
---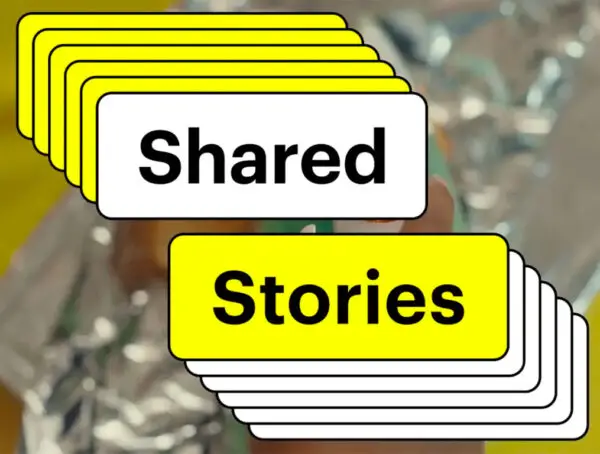 Snapchat shared stories will let users who have been added to custom stories invite their own friends to contribute. Custom Stories …