Snapchat has announced a new augmented reality lens created in collaboration with world-renowned British artist Damien Hirst.
Damien Hirst first started experimenting with spin art back in 1992 and began his Spin Painting series in 1994. Today, the paintings are some of his most well-known pieces. Now, Snapchat is putting a new "spin" on the technique, letting you create your own spin paintings in AR.
The new augmented reality experience was created in close collaboration with Damien Hirst himself – and involves a globally available Snapchat lens that is inspired by his paintings. When using the lens, you can make your own spin paintings by pouring virtual paint as a canvas spins.
When you're finished with your Snap, you can share it to a virtual gallery of everyone's work. The creative possibilities that users can create are endless!
The experience draws parallels with Hirst's first exhibition of machine-made spin drawings, where visitors could make their own drawings on a spin machine. This democratization of the experience of making art has been mirrored, as members of the Snapchat community all over the world can do their own spin paintings with the help of Snapchat camera.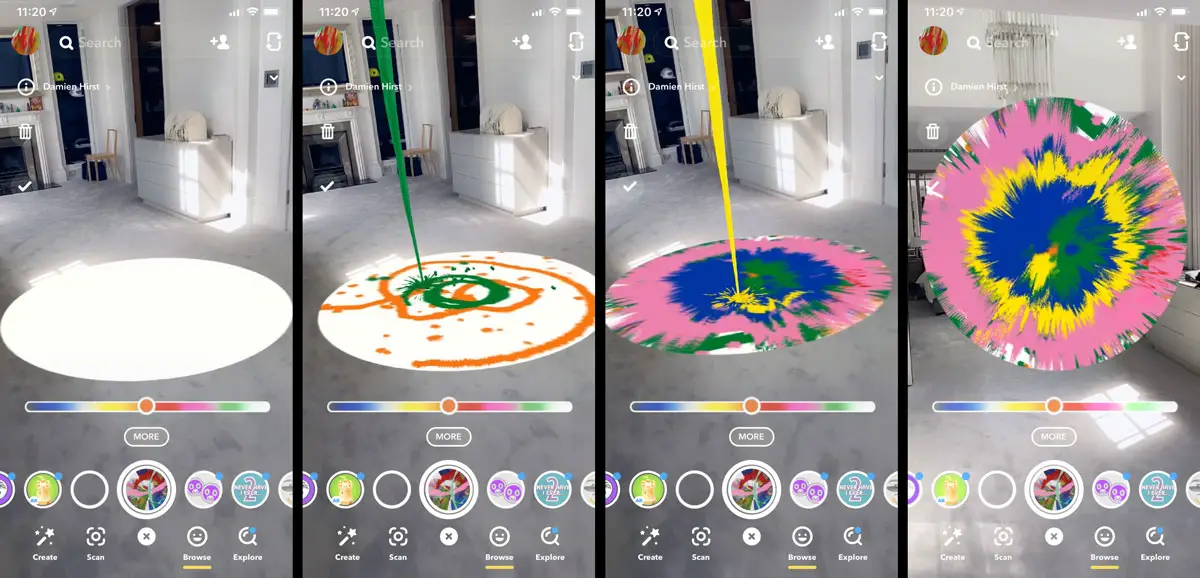 Snapchat also teamed up with Partners in Health – a social justice organization – on the AR experience, supporting their COVID-19 relief efforts. Partners in Health are working to support vulnerable communities during the pandemic and provide care for millions of patients worldwide.
"It's amazing to be working with Snapchat on this totally mega spin art lens and making it possible for millions of people to make their own spin paintings right from their phones," explains Hirst. "I'm so happy that this partnership also supports Partners in Health, a brilliant and forward-thinking organisation that helps communities in developing countries around the world cope with the devastating impact of COVID-19."
---
You might also like
---
More from Snapchat
---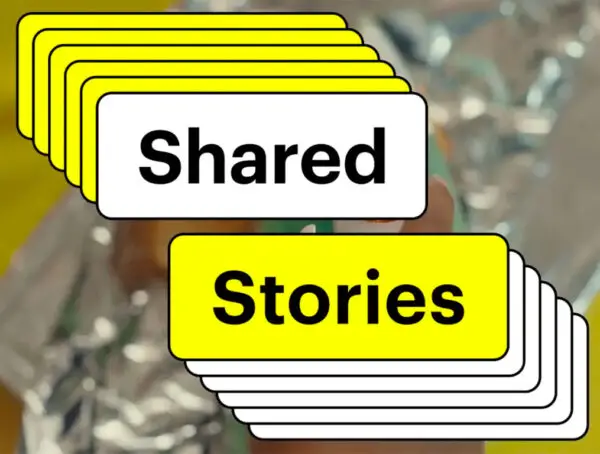 Snapchat shared stories will let users who have been added to custom stories invite their own friends to contribute. Custom Stories …