Skoda teamed up with a dog behaviorist and nutritionist to create a Spotify playlist to ease car travel anxiety in dogs.
Research showed that six out of 10 dogs become anxious in cars. It also revealed that 75% of drivers have been distracted by the behavior of their anxious dogs.
Anna Webb, who has been a dog behaviorist and nutritionist for 20 years, said the choice of song is key to keeping dogs calm in a car: "Emulating the heartbeat is thought by science to offer a calming effect. Small dogs and puppies normally have heart rates of 120 to 160 beats per minute. These songs work as they are not heavy metal or similar genres which are known to disturb sleep patterns in dogs."
Webb added: "I included some reggae songs on the upper end of the BPM as it's proven dogs like reggae, so these will work well for smaller dogs as their heartbeat is faster than bigger dogs."
The Skoda Spotify playlist is called "Happy Hounds" and includes titles from artists such as Bob Marley, Madonna, ABBA, George Michael and many more.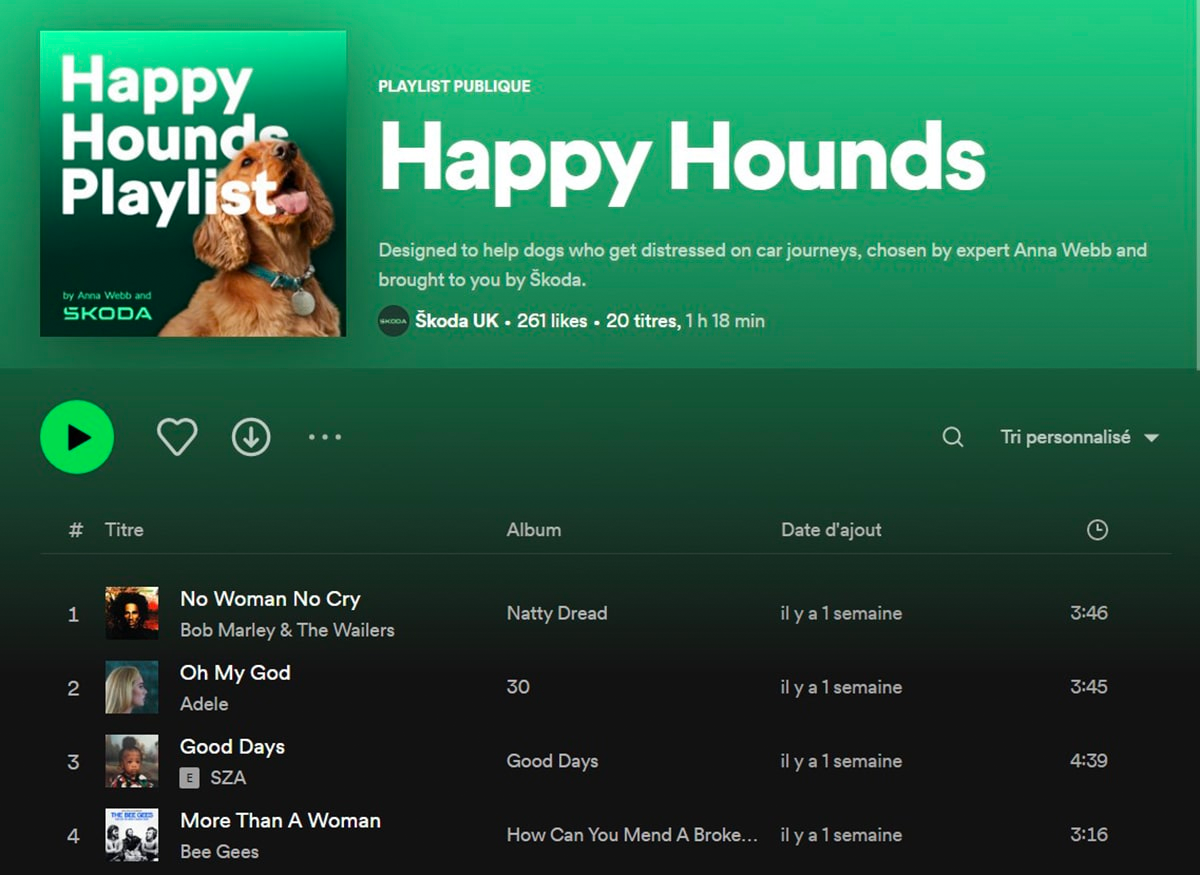 Anna Webb added: "We based the playlist on a deep understanding of the relationship between beats per minute and high and low frequencies. The larger the dog, the slower the normal heart rate. This means it is a slow tempo, which science has proven is calming to dogs. So slower tempo songs work for bigger dogs."
The Happy Hounds playlist is available on Spotify:
---
You might also like
---
More from Spotify
---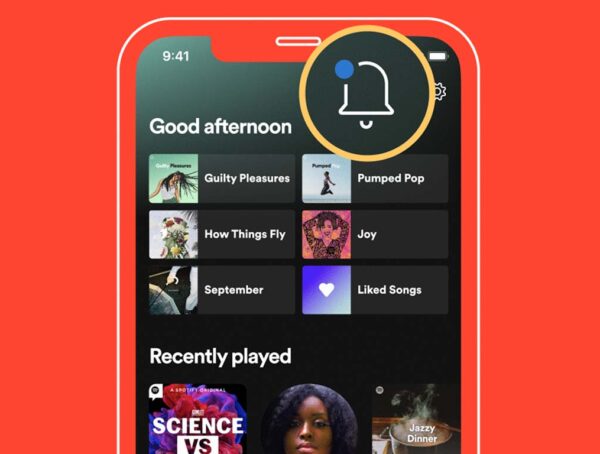 New releases on Spotify will now be grouped under a "What's New" icon notifying you when new content is released.