SIXT – the car rental company – has launched a new mobility app that lets you rent a car, hail a cab or access their brand new car sharing service.
BIS Research forecasts the global mobility services market to be valued at roughly 1.7 trillion by 2028. With its new app, SIXT clearly establishes itself as an innovation leader in urban mobility. The app now combines car rentals, car sharing and ride services.
Whether it's renting a car for a few days, a few hours, or just hiring a driver for pick ups and drop offs, it's all just a click away in the SIXT app. The future thinking platform builds on an integrated, connectable platform with reliable partners, and allows consumers more freedom in how they move, while also taking advantage of the rapidly growing sharing and gig economy.
How it Works
SIXT rent makes the app a digital counter
Already today, customers can select their vehicle digitally at top airports in Germany up to 30 minutes before the start of the rental period, go to the car park without making a detour to the counter and open the vehicle directly via the SIXT app. In 2019, this service is to be successively expanded to other airports in Europe and the USA as well as selected stations in urban areas. Germany's market leader in the car rental sector is also planning to consistently expand its network of more than 2,200 stations worldwide. With digital stations, for example on parking spaces of hotels or parking garages, SIXT intends to further accelerate its expansion, get closer to the customer and thereby bridge the gap between car rental and stationary car sharing.
SIXT share for more flexibility
Via the new app, customers get access to a highly innovative car sharing service which will offer the freedom to return their vehicles flexibly beyond SIXT share business areas – at over 2,200 SIXT stations worldwide and also in all business areas. Furthermore, the customer can freely choose how long to keep the vehicle, whether just a few minutes or up to 27 days – always with the best SIXT-price and in the car of their choice. SIXT share is currently underway across Europe, and will be available in the US in the near future.
SIXT ride for unlimited mobility
SIXT ride offers its customers around the world a comprehensive range of taxi, ride and transfer services via just one app. For this purpose, the company is cooperating internationally with over 1,500 partners and thus offers its customers access to over one million drivers worldwide. SIXT is entering a global growth market that will be a core component of the mobility world in the future of autonomous driving.
---
You might also like
---
More from Reviews
---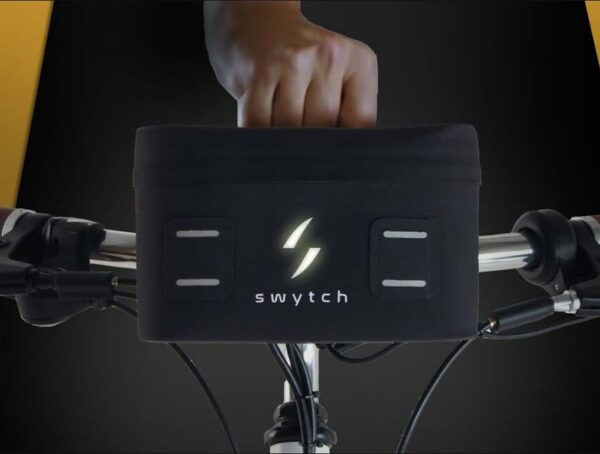 I converted my folding bike into an e-bike with the world's smallest and lightest conversion kit. I love riding my …