Pinterest and Shopify are launching a new app that enables merchants to easily upload their product catalogs and turn products into shoppable Pins.
As more people than ever are turning to Pinterest for inspiration these days, there's an increasing opportunity for retailers to have their products seen by Pinners. To capitalize on this, Pinterest has announced the launch of a new app that gives Shopify merchants an easy and fast way to upload their catalogs to Pinterest and, in turn, have their products appear as shoppable Product Pins.
The Pinterest app on Shopify provides merchants with access to all of Pinterest's shopping features including tag installation, product catalog management, automatic daily product listing updates, and reporting. Apart from being able to set up and access distribution across Pinterest (with or without ads), they also get results tracking to maximize reach.
Furthermore, Shopify Merchants also gain access to an ad-buying interface on Pinterest if they choose to boost their presence on the platform.
There is no need to edit code or use a developer, as the app automatically connects the store to Pinterest. Once Merchants install the app, they are then able to deploy a tag on their website, upload their product catalog and publish in-stock Product Pins.
A shop tab will appear on their profiles as another way for their products to be discovered.
"As we make Pinterest more shoppable, Shopify is the perfect partner for bringing access to catalogs, product Pins, and shopping ads to merchants, so they can get in front of the millions of Pinners looking for unique products that match their taste," explains Jeremy King, Pinterest's senior VP of technology. "Merchants are adapting to new realities and looking ahead to the future of retail, which is why we're focused on making both our ads and organic features available and impactful to businesses of all sizes."
"Partnering with Pinterest to create the Pinterest channel is adding another powerful marketing tool for merchants to share their products with a new audience," explains Satish Kanwar, Shopify VP of Product. "The channel allows merchants to easily turn their Shopify products into shoppable Pins for Pinterest's over 350 million users to discover, allowing Pinterest users to purchase the item directly from the merchant's store. The channel also makes it even easier for merchants to advertise to and acquire new customers, which is a huge win for businesses."
The new Pinterest app on Shopify is already available for merchants in the US and Canada but the integration will be available to all Shopify merchants in countries where Pinterest ads are available including Australia, France, Germany, Italy, Spain, and the UK in the coming weeks.
---
You might also like
---
More from Pinterest
---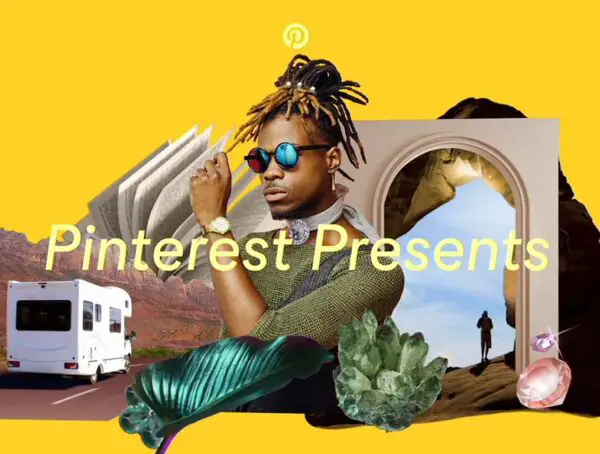 On March 10th, marketers and executives will gather to hear Pinterest's updates on its work across shopping, creators, trends, and …