Shapr is a GREAT idea. I have long been thinking that Tinder had the power to do much more than just to be a dating app. "Matchmaking" should not only be about personal relationships – it can also greatly improve our professional life.
Yes, Shapr is very much like Tinder, except that it is about business networking. The concept however, is the same: the algorithm suggests profiles based on your criteria, and then it's up to you to decide if you would like to find out more about the person, and meet them.
To start using Shapr, download the app (for Android or for iOS). Then sign up using you LinkedIn profile. You can register with your email address, but I strongly recommend that you use LinkedIn for that.
Once connected, finalise and edit your profile, add up to 10 keywords/interests that match your profile, and voilà! The first suggestions come in!
Before you start swiping away, I strongly recommend you first head over to your profile and add what "you are looking for." This extra information will help other users better understand why they should connect with you. I think it will really help you use Shapr to its maximum potential, and get you to meet the right people!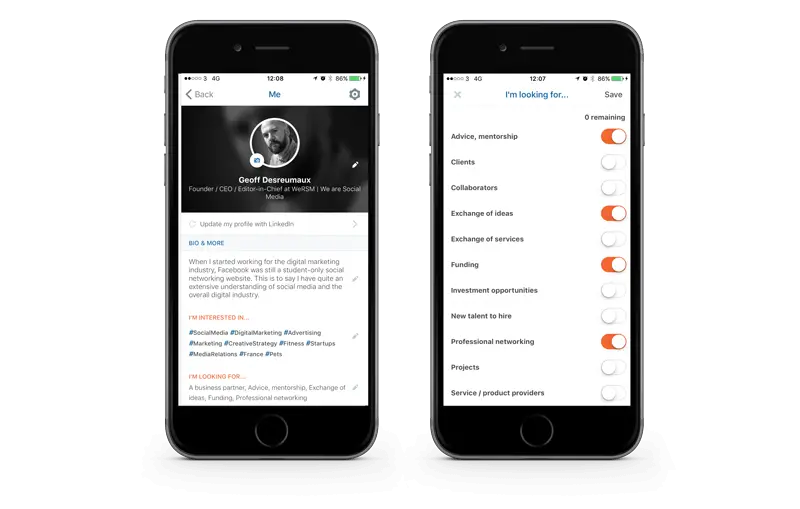 Of course, letting Shapr use your location will also avoid you get connected with people who live and work thousands of miles away from where you are!
After That, It's Just Like Tinder
The algorithm will come up with a list of people it thinks are good matches. Swipe RIGHT if you are interested to meet someone, and swipe LEFT if not. If the other user also swipes RIGHT on your profile, then "It's a Match" and you can start messaging each other, arrange for a meeting, or move the conversation elsewhere.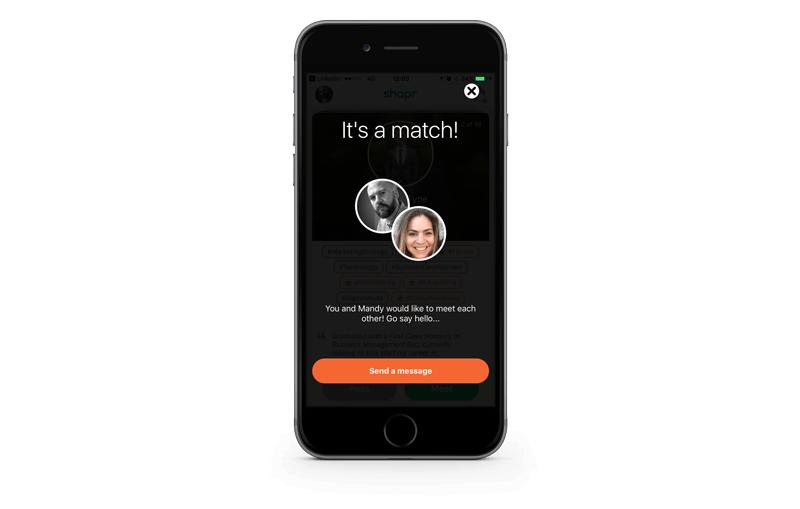 What I really like about Shapr, is that it will limit the number of profile suggestions you get each day. This way, it guarantees more meaningful connections, and a lot less spamming!
I started testing Shapr, and I can say that the algorithm is doing a great job suggesting people with whom I have real common interests, and with whom a business relationship could potentially be very constructive.
Whether you are looking for a new job, seeking funds for your startup, or simply looking to extend your professional network, Shapr is the app you need.
---
You might also like
---
More from Reviews
---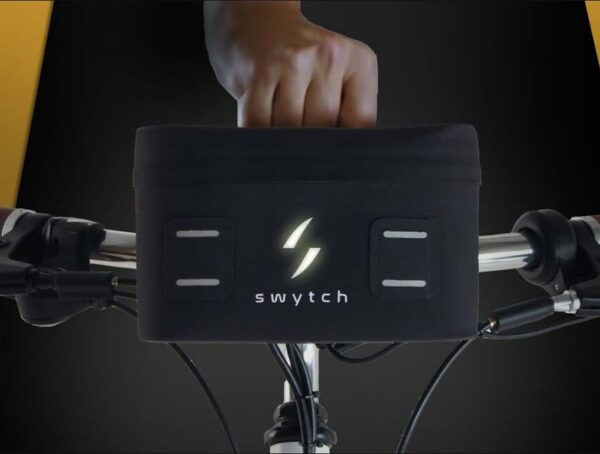 I converted my folding bike into an e-bike with the world's smallest and lightest conversion kit. I love riding my …